Here is all the Anna Maria Island Area Restaurant Information you'll need for you next visit! The island has it all when it comes time for food. From beach café's to Fine Dining, American, Mexican, Italian, Caribbean cuisine, and so much more. Take a look below and find the best place for your next breakfast, lunch, dinner, or just drinks and a snack.
If you don't have your own transportation take the Anna Maria Island Trolley it's free! It will take you almost anywhere on Anna Maria Island too!
Fine Dining Anna Maria Island Restaurants

Anna Maria Island has several fine dining restaurants. The Beach Bistro in Holmes Beach is a nationally recognized as award winning. They offer an unforgettable dining experience with romantic Gulf of Mexico views. The Waterfront Restaurant is on the Bay side of Anna Maria City with dining outside too. Just past Coquina Beach and over the bridge you will find Mar Vista Dockside Restaurant. Beautiful waterfront location with terrific food. A favorite with locals and visitors alike.
Gulf Front Restaurants with outdoor Dining on Anna Maria Island

The SandBar is a great Anna Maria Island restaurant and offers fabulous American and Seafood Cuisine. The Beach House Restaurant is affiliated with the SandBar and has similar cuisine with outdoor sand in your toes dining in Bradenton Beach on Anna Maria Island. Try the Anna Maria Island Beach Cafe for Breakfast, Lunch, or Dinner and don't forget the Gulf Drive Cafe in Bradenton Beach. Oma's Restaurant offers outdoor dining in Bradenton Beach and offers Italian Cuisine.
American Cuisine Restaurants on Anna Maria Island, Fl

The City Pier is always a locals favorite. This is a beautiful spot at the very end of Pine Avenue. Hurricane Hank's has affordable everything and serves great food in Holmes Beach. Seafood more your speed, when in Rome so to speak or more like Maine?
Seeking a good breakfast? Rod and Reel or Peach's are good breakfast Anna Maria Island Restaurants. One of the best Anna Maria beach burger restaurants is just across from the Manatee public beach – Skinny's. Skinny's has outdoor seating as well. Anyone who has been to Anna Maria Island knows that Duffy's serves a mean hamburger as well in Holmes Beach. Try Slim's Place for an American style dinner and live music. The Bridge Tender Inn Restaurant which offers outdoor waterfront dining as well as formal dining. Another great Bradenton Beach restaurant on Anna Maria Island is Sharky's.
Anna Maria Island Mexican, Italian, German and other Cuisine Restaurants

If you are in the mood for German food then look no further. Try the Old Hamburg restaurant in Holmes Beach, Fl on Anna Maria Island. Wicked Cantina is another Tex-Mex choice on Anna Maria Island. Another Mexican based restaurant is Poppo's located in Anna Maria City on Pine Avenue. Sorry, Banana Cabana and Tortilla Bay is now closed.
Take out Anna Maria Island Restaurants
One of the best places for take-out on Anna Maria Island is definitely Scott's Deli. Piled high sandwiches and great prices. They will even work with your charter captain to have your lunch ready and at the dock for your fishing trip! Don't forget the Pine Avenue store that has fabulous sandwiches, pasta salads, and other quick take out lunches or snacks. The Pine Avenue General store is a small grocery store located in Anna Maria City so it's a perfect stop for a lunch at the Bay Front Park for a impromptu picnic. Sorry, Rudy's in Anna Maria City is closed.
There is a small Chinese restaurant on the Anna Maria Island, China 1. For a great burger with onion rings or french fries try Skinny's. You can order on the telephone and pick it up. A fine dining restaurant that delivers is The Feast in Holmes Beach. The restaurant caters as well. If you are in the mood for fresh fish try the Fresh Fish Market. They sell a great selection of fish and offer small dishes like soups and freshly prepared salads. Sorry the Island Gourmet is closed.
Anna Maria City, Holmes Beach and Bradenton Beach breakfast restaurants
There are quite a few great breakfast restaurants choices on Anna Maria Island. This category of dining can be one of the toughest to narrow down because most locals know the mainstream breakfast spots but there are a few hidden away gems that this blog will be sure to introduce. Minnie's Cafe is located in Holmes Beach and serves a great homestyle breakfast. Peach's which specializes in Breakfast is located in Holmes Beach and provides basic breakfasts as well as some fancy stuff too. Rod and Reel Pier Restaurant serves a fantastic breakfast as well and the views of the bay are phenomenal. Want fresh donuts? Look no further, the Donut Experiment is the perfect choice in Anna Maria City. For more details on Breakfast around Anna Maria Island, check out Island Real Estate's additional breakfast post.
Treats and Ice Cream on Anna Maria Island, Florida

Tyler's ice cream is just off the island on Cortez. Two Scoops is located in Anna Maria, and so is Dip's, Joe's Eats and Sweets is in Bradenton Beach. For a desert experience to remember, try the Euphemia Haye Restaurant which has unique pies, cheesecakes, and too many deserts to remember. Just off the island is Cold Stone Creamery which serves gourmet ice cream hand mixed with your choice of toppings. If your taste buds are screaming for a milk shake then the Shake Pit is a great bet however it is just off Anna Maria Island. Another fabulous find is Sweet berries which serves fantastic frozen custard. Visit our top 5 ice cream suggestions when visiting Anna Maria Island.
Off Anna Maria Island Dining and Restaurants

There are fantastic restaurants just off Anna Maria Island. A few are chain restaurants like Outback, Bone Fish, Olive Garden, Applebee's and Carraba's. If you are still looking for the Anna Maria Island "feel," try Cortez Kitchen or Starfish Company as well as Anna Maria Oyster Bar. Atlanta Bread Company, and Sweet Berries Frozen Custard Eatery are all conveniently located on Manatee Avenue. Always a favorite with the kids is of course Chuck E. Cheese. For a quick Mexican take out try Chipotle in Bradenton. If you feel like venturing out into Sarasota try the very well known Columbia Restaurant. Another great choices for Sarasota is Yoder's which is an Amish based restaurant. Yoder's is well known for their pies.
Live Entertainment Taverns, Bars, and Restaurants
There are plenty of dining establishments on Anna Maria Island with live entertainment like SandBar, BeachHouse, Bridge Tender Inn, and D.Coy Ducks. We all need those vacation dollars to last so check out the top ten happy hours on Anna Maria Island list. It was hard work but someone had to find all of them! Want more choices? Our Anna Maria nightlife post lists bars, live music, billiards and more. Check out our nightlife blog for more information.
Anna Maria Island is blessed to have so many wonderful dining choices. No matter where your Anna Maria vacation rental is located on the island, a great place to eat is a stones throw away. Cheers!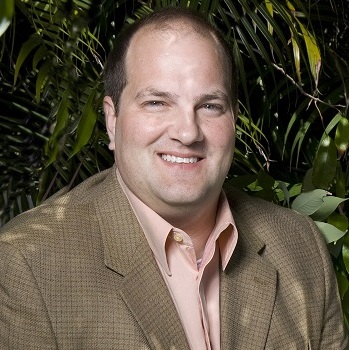 Meet Larry Chatt.  Larry is the Broker/Owner of Island Real Estate – and has owned Anna Maria Island investment property while residing in New England, Ohio, Colorado, Iowa and across Europe. He and his family have been on the island for decades and Larry has served his community in various roles with the Anna Maria Island Chamber of Commerce