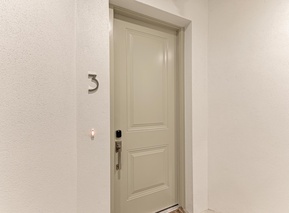 Enjoy Anna Maria Island without the stairs! Check out or Anna Maria Island vacation rentals that are equipped with elevators. Let the extended family stay and enjoy the entire family vacationing together. We have your South West Gulf Coast vacation covered. If a ground level Gulf Coast get-a-way is just as accommodating then be sure to view all our vacation rentals for ground level living with no stairs. We have a great deal of one and two bedroom Holmes Beach and Anna Maria ground level accommodations that are too small to be equipped with an elevator.
Be sure to call our staff if you need help with any searches. We would love the opportunity to help with your perfect Anna Maria vacation rental. Our vacation specialist staff have been to our vacation rentals, are local and can help with all your questions!
Do I Need An Elevator In My Anna Maria Island Vacation Home?
There are a few reasons why someone might need an elevator in on of our Anna Maria Island vacation rentals.
Accessibility: Elevators can make your Anna Maria Island rental more accessible for people with disabilities or mobility issues. This can include people who use wheelchairs, walkers, or other mobility devices, as well as people who are pregnant, elderly, or have injuries.
Convenience: Elevators can also be convenient for people who simply don't want to climb stairs, especially if the rental is located in a multi-story building. This can be especially helpful for families with young children or pets. It also makes it easy to load in the luggage, groceries, and additional equipment that comes with traveling with families!
Here are some specific examples of when an elevator might be useful in a vacation rental:
A rental that is located in a multi-story building and has multiple bedrooms or bathrooms on different floors.
A rental that accommodates families or has a kitchen on an upper floor
A rental that is designed for people with disabilities or mobility issues.
A rental that is large and has a lot of stairs.
Of course, not all vacation rentals need an elevator. However, if you are looking for a rental that is accessible, convenient, or luxurious, an elevator can be a great option or an alterative to a single story rental - which can be difficult to find.
Safety Tips for Using Elevators in Vacation Rentals
Always read the safety instructions posted near the elevator.
Never overload the elevator.
Do not leave children unattended in the elevator.
If you are concerned about safety, you can always contact us at the Island Real Estate office at (941) 778-6574