Sweet Berries is known for the best homemade frozen custard in the area.  Sweet Berries has been voted "best in the area" every year since it has been opened! Sweet Berries boasts a family-friendly, small town atmosphere which is a very inviting and a pleasant experience.  Their food menu consists of Soups, Salads and Sandwiches which are all made daily. Prices range from $6-$10.
If you are in the mood for ice cream and have tried a few shops on Anna Maria Island then make the 10 minute ride down Manatee Avenue, State Route 64.  You won't be sorry.  Sweet Berries Ice Cream is fantastic and worth the ride from Anna Maria.   Their specialty is a "Concretes". Concretes are hard-packed frozen custard and absolutely delicious.  They are very similar to a blizzard and Sweet Berries claim to fame is they will hold your Concrete upside down as they hand it to you to show it is packed nice and tight.  Don't worry, if you are looking for a simple, creamy delicious, ice cream cone Sweet Berries will fill the need.  If you are looking for a great family environment, fresh menu or/and great ice cream then SweetBerries is for you!  They do have an outdoor seating area as well as an outdoor ice cream order center.  Sweet Berries is open until 10PM and some nights until 11 PM.
Please go to the Sweet Berries website to find out more information and take a look at the menu.
Sweet Berries Frozen Custard and Eatery
4500 Manatee Ave West
Bradenton,FL 34209
(941)750-6771
If you are looking for more ice cream choices on Anna Maria Island be sure to visit our top 5 ice cream places on Anna Maria Island..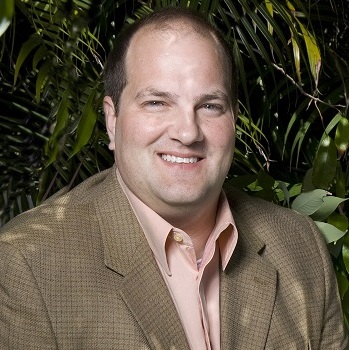 Meet Larry Chatt.  Larry is the Broker/Owner of Island Real Estate – and has owned Anna Maria Island investment property while residing in New England, Ohio, Colorado, Iowa and across Europe. He and his family have been on the island for decades and Larry has served his community in various roles with the Anna Maria Island Chamber of Commerce