Hey dudes and dude-ettes!!  You're back with The Island Kid right here on Kids Corner, the best place to get the best news on Anna Maria Island.  I'm here today to tell you guys about the absolute best places on the island to get your ice cream fix. Now, here on Anna Maria Island, there are plenty of places you can go if you want a frozen treat to eat. But if you're unsure of which places are best and which places to rule out. Read on for good info!
            Best Places for Ice Cream on Anna Maria Island
1: Two Scoops: This ice cream shop is a small shop nestled between Two Sides of Nature and across from the Anna Maria City Pier. With 32 rotating flavors, some as weird as blueberry pie and as normal as your classic vanilla, your pallet will always be pleased. They also have pastries, assorted lunch foods, and candy bars.
2: Dips: An ice cream shop near Three Island Monkeys and The Loft #5 in Anna Maria, this itty-bitty place packs the punch when it comes to ice cream. With thousands of flavors and topping variations, your experience will never be a bore.  Plus the classic candies and toys on the wall are great for a trip down memory lane.
3: Tyler's Ice Cream is just over the bridge in Cortez Village.  Well worth the jaunt to enjoy some delicious gourmet flavors-literally hundreds over the years!  They have locally themed, as well as delicious classic flavors…and finding out what their latest is, is always part of the fun.  But creating your own flavor of shake just can't be beat!
4: Small Town Creamery is the bomb.com. It's got everything from chocolate to cotton candy & milkshakes and more!  Small Town is located in Central Holmes Beach right next to the Feast.
5: Holy Cow: No, I'm not shocked, they just have really good ice cream!  The Holmes Beach ice cream shop has many different combos of flavors and toppings, plus much more. They include a little mini gift shop inside the shop, plus indoor and outdoor seating. So feel free to enjoy your ice cream while browsing the trinkets.
Bonus tip – about 15 minutes off Anna Maria Island is a fantastic custard shop called Sweet Berries.  They mix all kinds of goodies in their custard ice cream and call it a concrete.  yum!
Whether you're looking for just one spot or want try them all, these places are the best on the island.  So next time you're visiting, go check 'em out! Let us know what you thought, and check back with us here on Kid's Corner.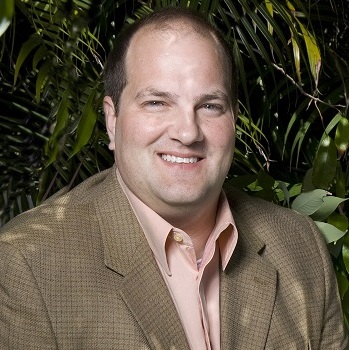 Meet Larry Chatt.  Larry is the Broker/Owner of Island Real Estate – and has owned Anna Maria Island investment property while residing in New England, Ohio, Colorado, Iowa and across Europe. He and his family have been on the island for decades and Larry has served his community in various roles with the Anna Maria Island Chamber of Commerce