Welcome to Kid's Korner, the best place to stop by & see the latest happenings for us kids on Anna Maria. Hey Anna Maria Island kids, do you have any fun activities planned for this summer while visiting Anna Maria Island? If not, I've got plenty of exciting things for you to do. With a diverse choice of activities always going on, summer on A.M.I. – Anna Maria Island Kid's corner is never a bore.
So, let's start with some fun summer lessons.
To begin, there is a surf camp run by Eternal Summer Surf Camp that occurs on White Avenue beach every Sunday from early July to the middle of August. Instructors will give instructions & demonstrations on how to surf & let you surf tons yourself.
Also, there are sailing lessons by Bimini Bay Sailing happening right now. They offer 6-hour teaching courses by experienced sailors. You can choose your boat that best fits you, & go out into the water as they teach you the basics on sailing. You're sure to learn some new skills during this summer.
Next are the camps.
Anna Maria Island Community Center offers a youth & teen program called "Summer My Way" that involves sports, arts & crafts, field trips, specialty camps, & much, much more. You can pick & choose your activities & join many others as you enjoy your summer, your way. Find out about the specialty camps, or choose a camp. You could choose one week or every week, just a specialty camp, or just the field trips.
Also, Crosspointe Fellowship Baptist Church runs a Vacation Bible School for K-5th graders for one week in the summer, July 16th-20th from 9 a.m. to noon. They plan to go on many adventures & uncover mysteries. Find out more at at www.CrosspointeFellowship.com. Your summer is sure to be a blast no matter which way you toss the dice.
Looking for something fun to play with? Here on Anna Maria Island, we have equipment rental shops. These rental stores have a great variety of merchandise – you can rent anything from golf carts to sail boats & everything in between.
For example, at Beach Bums on Pine Avenue, you can rent different types of bikes & boards, kayaks, golf carts, & more. My family & I have rented a golf cart previously, & they're pretty cool. On Anna Maria Island, they let you drive your golf cart on the street, so it's pretty awesome. But because they allow you to ride them on the street, your parents will be the ones doing the driving, while us kids get to ride in style. These golf carts vary in size, color, & designs, & you could have one for just 2 people, or one for you & your entire family. They offer the free use of helmets & life jackets with rental. Their bike types include regular two-wheelers, quad-bikes, cruisers, tricycles, tandems, electric & surrey bikes, along with bike seats for babies & toddlers. They have nature hikes & other kids activities you're sure to love, as well.
What's more, Bimini Bay Sailing offers rental sailboats for a small fee. You can choose your sailboat & how long you wish to rent it. They offer Sunfish, Lasers, Zumi, & everything in between. They go from an hour to a month, & delivery is optional. More facts can be found on the same site as their sailing lessons. These rentals are a unique way to get around the island.
So no matter what you do or when you do it, with either young or older kids, at Anna Maria Island Kid's Korner it's certain you'll have a great summer here on Anna Maria Island.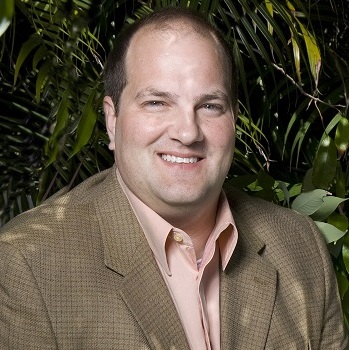 Meet Larry Chatt.  Larry is the Broker/Owner of Island Real Estate – and has owned Anna Maria Island investment property while residing in New England, Ohio, Colorado, Iowa and across Europe. He and his family have been on the island for decades and Larry has served his community in various roles with the Anna Maria Island Chamber of Commerce