This is an information page that is used when there is a tropical storm headed for Anna Maria Island.  The storm for this blog is specifically Tropical Storm Debby for Anna Maria Island.  Island Real Estate does this for all tropical storms that show to be headed for Anna Maria Island.
UPDATE:  2:00 PM – Wednesday – June 27th – by Larry
Good bye Debby.  Debby is officially over the Atlantic and no longer going to bother our little piece of paradise.  It is a nice change of pace.  Was not happy to see her arrive but happy to see her go.  That is it for now, Anna Maria Island should be in tip top shape in the next few days.  This will be my last post.  Thanks so much to all for your kind words via email.  I am happy to be your eyes and ears on Anna Maria Island!  Thanks to the National Hurricane center for the picture below.
UPDATE:  10:00 PM – Tuesday – June 26th – by Larry
Pretty uneventful day today.  Very little rain and just some wind.  No real gusts of wind to mention and if it rained more than 1/2 inch I would be surprised.  I only saw rain twice and most of the day remained sunny.  Tampa has taken the brunt of the rain and Sunday for sure was the worst day we saw.   It was clear the storm was still around during high tide but the most important part was the canals did not breach their walls today during high tide.  At least not in Holmes Beach.  I drove around a bit in Holmes Beach today and all the roads are free and clear of water.  Sure, there are a few spots with some bigger puddles but most roads I went down were dry and very little indication we were in a tropical storm watch.  I see from the news tonight that the dry air is pushing Debby into Florida and I just have to say it is about time.  It looks like we are in the clear and the team seems to be doing a great job of keeping up with micro power outages, internet outages, cleaning up patios and cleaning up pools.  Unsure how North Shore looks in Anna Maria City but one thing is for sure, with little to no rain yesterday it must have gotten alot better today.  I think tomorrow we will see that Debby is now in Florida and Sunday was by far our worst day.  If you want a glimpse of what the beach was like at it worst, very close to high tide take a look at the video below.  All is well again in paradise.  I will give one more update tomorrow unless something drastic changes.   Oh yah, sorry no pictures of the island since there was really not much to be seen, which by the way is good news!
UPDATE:  9:45 PM – Monday – June 25th – by Larry
So most of the day today was rain free and as I mentioned below just windy.  Around 7 PM the wind seemed to pick up a bit.  I would guess we are back to 40 mph gusts every once in a while.  It just started to sprinkle about 5 minutes ago and looking at the doppler the rain is no where near as intense as last night.  No rain today really let alot of areas get dry.  The Sun was out most of the day believe it or not.  Marina drive by the end of the day was mostly dry while many of the streets in Holmes Beach still had standing water.  I had the chance of going up into Anna Maria City and while Pine avenue is in great shape, North shore on the bay side is in pretty tough shape.  I have no question there are still a few streets with one foot of standing water in the middle of the street.  I did notice that the wind was not as intense as yesterday and at high tide at least on the Marina drive the canals did not spill over the top of the retaining walls.  This is also good news as that really adds to our flooding.  So, looks like the doppler at least for now has much less intense rain than last night so rest easy.  I will update everyone again Tuesday at some time.  The picture attached is by far the worst of the damage on the island in Holmes Beach.
See below the video we put together.  This was taken at high tide  yesterday, June 24th off White Avenue and hopefully the worst that we will see from Debby.
UPDATE:  2:51 PM – Monday- By Larry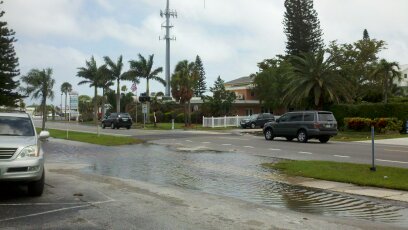 It has been breezy most of the day.  Really no gusting of winds like last night as we saw gusts up to 50 mph last night as some strong rain bands came through.  I did not hear any thunder and for most of today there has been no rain.  In fact I would say for the past 3 hours it has been sunny.  This has been good to get the water to really recede in preparation for some more rain.  Right now the rain is to the South of us but not sure how long that will last.  It is nice to walk around and not need a rain coat.  Once again guests are doing well for the most part.  We are doing our best to handle all the muddy pools so guests can get back in pools.  There are some areas still under water and just a few hours ago John Norwood visited a property on the North end and he mentioned North shore has water on the Bay and Gulf Side.  Don't worry, if you have not received a call yet about flooding all is well!  I think we only have 3 or so properties that have seen flooding problems.  More later tonight.  Below are two pictures – One of Holmes Beach at about 2:30 PM EST outside Holmes Beach office, Monday and the second is North Shore the Bay side at about 1 PM EST – Monday 6-25-2012.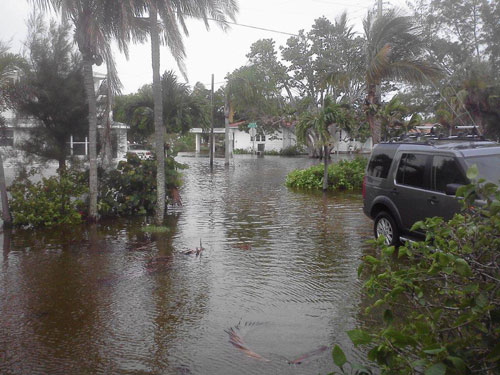 It has been quite a weekend on Anna Maria Island! Tropical Storm Debby took a turn to the east and decided to grace us with 4 solid days of 50 M.P.H. winds, constant rain, tornadoes, and some mild storm surge which put us under about a half foot of salt water all over the Island. While this is by no means the worst storm we've experienced, it was certainly one we will not forget soon!
As is the norm for any tropical system moving over our little piece of paradise, we've been dealing with power & cable outages. Florida Power & Lighting and Brighthouse Networks have been working diligently to restore all of our services. Odds are if you're reading this, they have already gotten to you.
While it may be tempting to go out for a ride in your car to survey the damage, keep in mind that the water on the road is mostly salt water; if this somehow gets into your engine, things usually get ugly pretty quickly. Additionally, especially while a storm is moving through, there will be a good amount of police out in the roads directing traffic through the flooded parts of the street trying to prevent accidents. If the storm is in full force, odds are you will have little to no idea where the road actually is. Be careful out there!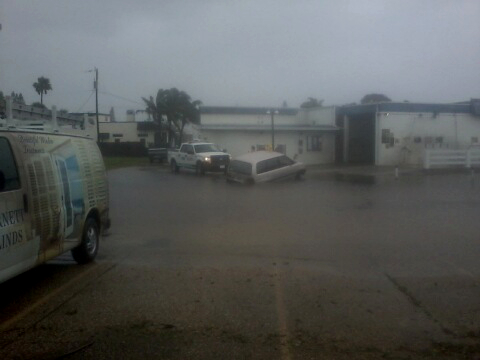 One of the biggest things locals watch for during a tropical storm or hurricane is what the tide is doing, since it doesn't take much to push the canals that snake through Anna Maria onto our properties and roads.  This morning of Monday, June 25th, the tides came up and went back down without much fanfare.
After putting out a few proverbial fires, we are back to business as usual this afternoon!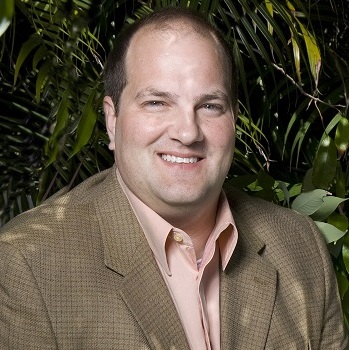 Meet Larry Chatt.  Larry is the Broker/Owner of Island Real Estate – and has owned Anna Maria Island investment property while residing in New England, Ohio, Colorado, Iowa and across Europe. He and his family have been on the island for decades and Larry has served his community in various roles with the Anna Maria Island Chamber of Commerce