8-19-08 : 8:00 PM
No rain. Not much wind. This will be our last entry unless Fay loops around from the East Coast. All is well in paradise on Anna Maria Island.
8-19-08 : 4:19 PM
Sunshine has come out on Anna Maria Island!! About 4 minutes of rain up to this point today.
8-19-08 : 2 PM
No rain yet…Not much wind either…
8-19-08 : Noon
No rain as of yet on Anna Maria Island. Wind is not extreme and maybe 5-10 mph so far. Sky is fairly overcast and looking to the West you can see some patches of blue skys. Manatee county closed all shelters at 10AM today and sent everyone home. Manatee County schools will be in full session tomorrow, 8-20-08. All after school activities for 8-20-08 will be scheduled business as usual. Island Real Estate is open for business.
8-19-08 : 6:30 AM
The conditions on Anna Maria Island. Overcast, No Rain as of yet, and just a little wind…from 5-10 mph. The 5 AM advisory has moved Anna Maria Island out of a Hurricane watch into a Tropical Storm Watch and we are no longer in the potential path of Fay! Good News
8-18-08 : 10:00 PM
Weather Channel says Florida dodged a bullet. Tropical storm Fay thankfully just could not get her act together. The latest update shows Fay moving North so landfall will occur earlier than predicted and it appears Fay will hit Naples. For now we remain cautiously optmistic that Tuesday will be no more than a rainy windy day. The Weather channel implied the East coast of Florida would see more of an event than the Tampa Bay/Anna Maria Island Area. There remains a Hurricane watch for Anna Maria Island however the watch continues to move South and the island is the most Northern point at this time.
I took the dusk picture tonight to give everyone an idea of the continued calm before the storm although you can see the clouds look a bit "stormy."
Just a few minutes ago an alert flashed on the local channel…"Manatee county has a voluntary evacuation for low lying areas. Anna Maria Island to Tarpon Springs under a Hurricane Watch for the next 24 hours."
8-18-08 : 5:15 PM
The entire team did a great job today. All Island Real Estate owner properties have been reviewed for outdoor projectiles. All guests have been contacted and are comfortable with securing outdoor items at their property.
This statement has been put out by Manatee County;
The 11:30 a.m. Manatee County advisory states that the county is currently under a Hurricane Warning. Beginning at 5 a.m. on Tuesday, August 19, Manatee County will experience tropical storm force winds, with gail force winds beginning at 10 a.m., followed by hurricane force winds at 1 p.m. expected to last until 4 a.m. on August 20, when the storm will slow down to tropical storm force winds. Proper precautions should be taken by residents and visitors to secure their safety.

Manatee County schools and all County offices will be closed Tuesday, August 19. We will be providing industry updates periodically as information becomes available. The next EOC update will be at 8 p.m. this evening. Right now the islands are NOT under any type of mandatory evacuation, except for mobile homes.
8-18-08 : 3:00 PM
Manatee School system just cancelled all classes for 8-19-08.
Anna Maria City has requested that all stick in the ground signs be removed from properties.
All planned maintenance for the day is more than 3/4 of the way complete. Our storm plan is right on track and expect no issues with supporting our ownership to move all potential projectiles inside. Island Real Estate anticipates a very limited staff here in the office prior to noon Tuesday, 8-19-08 with more updates the morning of 8-19-08.
8-18-2008 : 11 AM
The update from the National Hurricane center places the eye going North and later North East. Winds are currently at 60 mph and Fay has had trouble gaining intensity although the experts expect the storm to gain some intensity in the next 12-24 hours due to the warmth of the Gulf waters.
Island Real Estate personnel are calling guests that are in place verifying they are comfortable to move any potential projectiles inside. If they are not comfortable we will be sending an outside service to move in furniture that can be blown around.
Properties that are empty are currently being visited by outside personnel to move in all potential projectiles.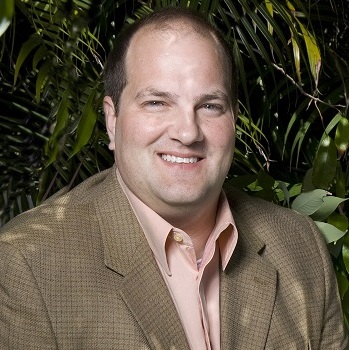 Meet Larry Chatt.  Larry is the Broker/Owner of Island Real Estate – and has owned Anna Maria Island investment property while residing in New England, Ohio, Colorado, Iowa and across Europe. He and his family have been on the island for decades and Larry has served his community in various roles with the Anna Maria Island Chamber of Commerce