Today's blog is about the Top 10 Anna Maria Island Things To Do With Kids. Essentially, the best stuff to do on Anna Maria Island. I've come up with a list of the best places to go & the greatest things to do while on your vacay on the island. It's filled to the rim with mind-blowing fun for everyone, whether it's mini-golfing or grabbing exotic ice cream – just read this list & choose one, some, or all of the activities to do during your summer, & it's sure to be a blast.
Top 10 Must-Do's of Your Summer on A.M.I:
1: Hang at Bayfront Park & have a picnic. This park is right on the beach located on the north end of the island in Anna Maria & is sure to entertain everyone. They have a playground, covered eating areas, & grills for all of your needs
2: Go fishing off of the Rod & Reel or City Pier. Both located in Anna Maria on the north end of the island, these piers are sure
to help you get some big fish. Buy your bait there or bring your own. You don't even need a license. Just bring your gear to fish & there's always someone to help you out.
3: Bring your skateboard and visit Bradenton Riverwalk which is just 20 minutes into Bradenton, Florida. For Anna Maria Island skating visit the Holmes Beach Skate Park.
4: Go for a round of mini-golfing at the Fish Hole on Bridge Street. This place is located on the Historic Bridge Street in Bradenton Beach & is tons of fun. With 18 different holes each named after a different fish, fun history, & fish feeding, the Fish Hole is a great place for a post-beach activity.
5: Play volleyball or build a sand castle on the Public Beach. This place has two volleyball courts in the sand, a playground, a cafe right on the beach, & a lifeguard on duty. It also has an ice cream & gift shop with all of your beach necessities.
6: Rent a kayak & explore the island waters. Many places on the island offer low-rate kayak renting prices with different styles & sizes, as well as the amount of time you can rent them. You can freely take your kayak out into the Gulf of Mexico & paddle along as you travel across the shore & see the sights.
7: Search for unique & pretty shells on the shore near you. On the A.M.I. beaches you can find endless different types of shells, clams, & coquinas in many different shapes & colors. Some of the shells have holes in them, perfect for making a necklace, bracelet, or other jewelry. This multi-purpose task is loads of fun for everyone.
8: Play soccer, football, or baseball at the Holmes Beach or Community Center fields. These places offer the free use of their fields. All you need to bring is your sports gear & a good time. This is a fun way to spend your time, especially if you like sports.
9: Walk down Pine Avenue & explore all the cool shops & attractions. Pine Avenue is known for its unique shops & historic sites. With many boutiques, eateries, & history, the activities are endless. The activities include bocche ball outside of the Olive Oil Outpost, small festivities in front of the Flip-Flop Shop & Candy Stop. The Flip-Flop Shop is also a must-do for kid island vacationers that love sweets & small treats. Yum!
10: Have fun & enjoy your stay on A.M.I. Pick a beach & bodysurf, swim, or soak up the sun. With all of these activities to do & more, you'll have so much fun.
Just follow these steps and you'll be guaranteed to enjoy your summer lots & lots. Stick around, because more Kid's Korner is coming your way. Enjoy your summer!!!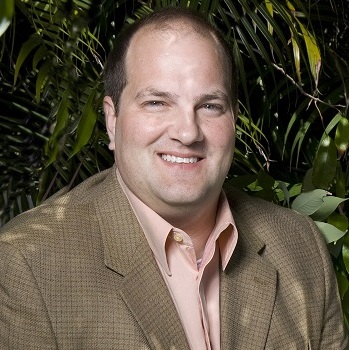 Meet Larry Chatt.  Larry is the Broker/Owner of Island Real Estate – and has owned Anna Maria Island investment property while residing in New England, Ohio, Colorado, Iowa and across Europe. He and his family have been on the island for decades and Larry has served his community in various roles with the Anna Maria Island Chamber of Commerce