Your one stop shop for local history is the AMI Historical Society at 402 Pine Avenue. A visit to our island paradise isn't complete without learning a little history. Here you can visit Three original island buildings in one location.
AMI Historical Society
The Historical Society formed in 1990 giving island visitors a glimpse into the past. The building which houses the museum was originally built in 1920 as the ice house. In 1927, the city built a jail next door, complete with bars on the windows which let swarms of mosquitoes feed on the unlucky guests who spent time locked up. The jail was operational until the 1940's when a fire burned its wooden roof and door; it now makes for a great vacation photo! The most interesting building is Belle Haven Cottage… originally located on the Anna Maria City Pier when the pier was just a dock ….before it fell into Tampa Bay in 1926! The cottage was rescued from the sea floor and used as a home and rental cottage before relocating to its new location in 2001.
Inside these historical walls you will discover a myriad of treasures from days past collected by island residents. The old ice house is the perfect setting to see actual pine needle woven baskets made by Anna Maria's original residents, the Native Americans. You can also peruse photos of the island in early days and see how fishing, sharks and even baseball shaped this island we love today! If you are lucky enough to visit on a Wednesday during "season", be sure to pick up a loaf of Settler's Bread, a rare treat!
For hours and more information on the Anna Maria Island Historical Society, visit www.AMIHS.org. You can even post your own photos of you in "jail" on their Facebook page!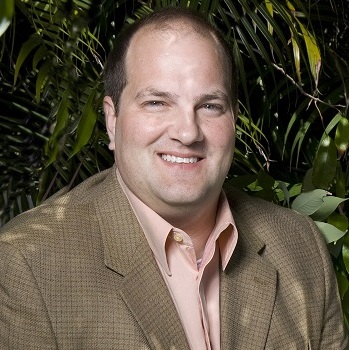 Meet Larry Chatt.  Larry is the Broker/Owner of Island Real Estate – and has owned Anna Maria Island investment property while residing in New England, Ohio, Colorado, Iowa and across Europe. He and his family have been on the island for decades and Larry has served his community in various roles with the Anna Maria Island Chamber of Commerce