Looking for gourmet ice cream?  Try Cold Stone Creamery just off Anna Maria Island.  It is on the corner of Cortez and 75th Street West in Bradenton, Florida.  It shares the same building as Starbuck's.  Cold Stone's claim to fame is there great creamy ice cream as well as creating special mixes within their ice cream.  They use an ice cold slab to mix up ice cream with your favorite mixings.  Berries, peanut butter cups, cookie pieces, M & M's, you name it.  The staff takes their great ice cream and with two scoops manually mixes in the extra's.  Our family loves the Birthday cake mix special which you guessed it, tastes just like birthday cake.  It is fantastic.
So if you are looking for a special treat and can wait a few minutes for the staff to delicately prepare your custom order of ice cream with mixins, try a quick drive off Anna Maria Island to Cold Stone.  Cold Stone sells ice cream cakes pre-made as well as a few other ice cream treats including ice cream cookies and drinks.   Of course you can purchase larger servings of your custom order ice cream.
Cold Stone Creamery
7476 Cortez Road West
Bradenton, Fl, 34210
(941) 761-3252
Check out our Top 5 ice cream places on AMI!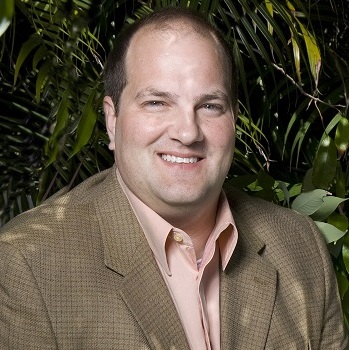 Meet Larry Chatt.  Larry is the Broker/Owner of Island Real Estate – and has owned Anna Maria Island investment property while residing in New England, Ohio, Colorado, Iowa and across Europe. He and his family have been on the island for decades and Larry has served his community in various roles with the Anna Maria Island Chamber of Commerce