Mini Golf Bradenton FL – When you're visiting the Island with your family sometimes this question comes up: "What is there to do on the Island after the beach?" Now there is an answer.
Located on Bridge Street in Bradenton Beach is a wonderful 18 hole miniature golf course. The "Fish hole" offers entertainment for the entire family. It goes way beyond traditional miniature golf calling itself adventure golf with waterfalls, lagoons, and treacherous handicaps and with a little local history and fishing education mixed in.
The ice house and water tower, complete with running water are based on actual buildings which once existed in the historic Cortez fishing village and the old wooden bridge represents the original bridge from Cortez to Anna Maria. They are continually gathering historical information about Anna Maria and Cortez to be placed around the beautifully landscaped grounds.
Each of the 18 holes is named after a different fish – the black tip shark, the grouper, the barracuda and the tarpon are some examples. But what makes the 18 holes even more interesting is the degree of difficulty of a particular hole is directly tied to the degree of difficulty in catching the fish the hole is named for. A lesson in fishing and golf rolled into one. At night, The Fish Hole's park-like setting become even more magical when the "village" twinkles.
They have clubs for all heights from children to tall adults, and if you need a break, you can rest in one of their colorful rocking chairs. They also have party packages that are great for birthday celebrations and family get together.
Try it out and (to use The Fish Hole slogan) "get hooked"!
For more ideas and other great activities on the Island visit our Anna Maria Island Blog.
The Fish Hole
115 Bridge Street
Bradenton Beach, Fl 34217
Phone (941) 778-3400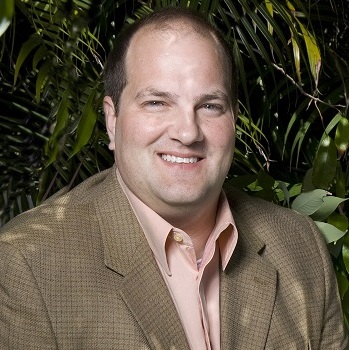 Meet Larry Chatt.  Larry is the Broker/Owner of Island Real Estate – and has owned Anna Maria Island investment property while residing in New England, Ohio, Colorado, Iowa and across Europe. He and his family have been on the island for decades and Larry has served his community in various roles with the Anna Maria Island Chamber of Commerce