If you're looking to get away and enjoy a relaxing beach vacation on one of Florida's more exclusive islands, you've come to the right place. Our Anna Maria island rentals on Florida's stunning west coast are ready for you, your family, and/or friends to step into and enjoy all the area has to offer. Our FL beachfront rentals cater to individuals, couples, and families looking to stay for any period of time on the island, but for this guide, we will focus on an itinerary of 7 days or a week-long stay.
Below, check out everything you need to know to make the most of your 7-day stay on Anna Maria Island. There are many reasons why you should choose Anna Maria Island for your Florida vacation, and you'll get to experience every single reason while following our 7-day itinerary. Let us help you plan your visit to Florida with this week-long vacation itinerary full of the attractions, activities, and places you need to visit on Anna Maria Island. You can always contact the vacation experts at Island Real Estate Vacations if you need help planning your vacation or with booking one of our stunning beachfront house rentals or condo rentals on Florida's west coast.
Day 1 – Getting to Anna Maria Island from the Airport
So you've flown to Florida and are ready to start your vacation! The first thing you need to do is check out the transportation from Sarasota/Bradenton airport to Anna Maria Island. Anna Maria Island is so close to that airport most people take a taxi, but there are plenty of other options to get from the airport including:
Once you're at your beach rental or one of Anna Maria Island's best resort rentals, just relax and enjoy the rest of your day or night stress-free, you've made it! You'll want to explore the things to do on Anna Maria Island below to plan out each day of your vacation.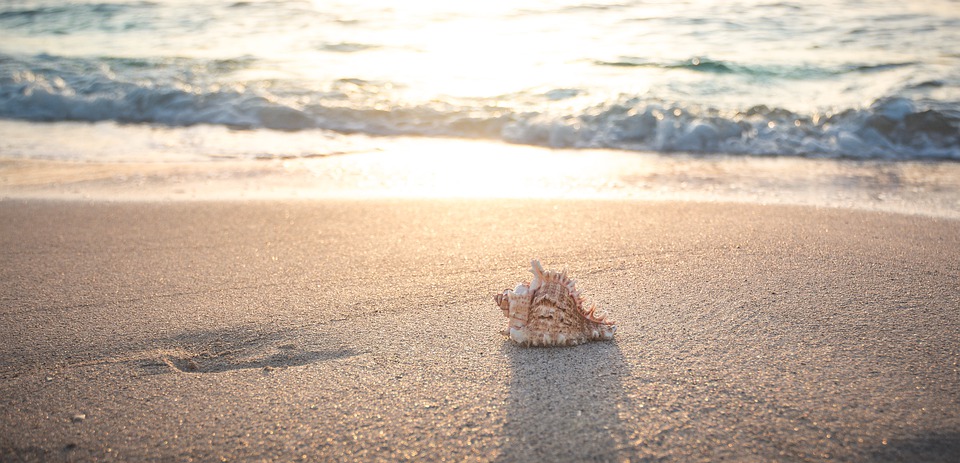 Day 2 – Getting a Lay of the Island – How to get Around Anna Maria Island
On day two of your island vacation, you have to take a ride on the "free-for-tips" Monkey bus. The Monkey Bus travels all over Anna Maria Island, Cortez, and across the bridges by request. The bus can take you to many shops and grocery stores around the island, which we recommend doing on day 2. This way you can pick up the essentials you'll need at your rental for the rest of the trip. It's always a good idea to stock up on food, water, and other essentials as early as possible.
After you get the goods to your rental, hop back on the bus and head out to one of the delicious Anna Maria Island restaurants. No matter what food you and your crew are craving, the island is sure to have something to satisfy the whole family!
If you are craving seafood restaurants and oysters (a staple on the island) check out Anna Maria Oyster Bar on the Pier or Cortez Kitchen. Not a fan of seafood? Check out some of the pizza places on the island like Oma's or Solos.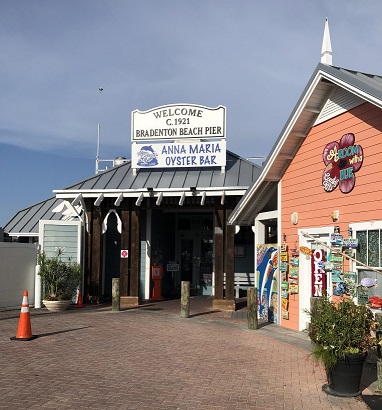 Day 3 – Check out Coquina Beach or Bradenton Beach on the South End of the Island
Now that you have your bearings on the island, you'll want to venture a little further out and visit Coquina Beach on the south end of the island. There is a free trolley that will take you there. While you are there, you can enjoy walking on the soft white sand boardwalks, which offer views of the Sarasota bay as well as tall pine trees lining the walks. Our South Beach Village rentals are located between Bradenton Beach and Coquina Beach – a perfect home base to explore the area!
On your walk, you can comb the beach for elusive and beautiful sand dollars. Don't have beach equipment with you? Not a problem! There are plenty of beach equipment rentals where you can rent everything including beach chairs, towels, snorkels, fishing equipment, kayaks, wind surfboards, and even jet skis!
Bradenton Beach is also a popular beach destination on the southern end of the island. This area can sometimes be a bit congested with traffic due to it being accessible only from Cortex Road or Longboat Key. However, don't let this stop you from visiting as the beach itself is usually quiet and calm as it is away from the main stretch of road. While you're here, definitely check out Bridge Street Market to enjoy fantastic food, beautiful art and jewelry, great local musicians, fresh produce, and much more!
Day 4 – Head North to Visit Bean Point Beach and Anna Maria City Pier
Bean Point Beach is more than just a beach, it's a historical landmark. It is the home of the founder of Anna Maria Island, George Emerson Bean. He founded the island in 1892 and chose the 160-acre northern tip of the island as his homestead. Though the homestead itself is no longer there, the area is still one of the most scenic parts of the island and great to visit as it has no obstructions to the gorgeous view of the clear, blue water. It should be noted there are no facilities on this part of the island, including no parking lots so be ready to walk.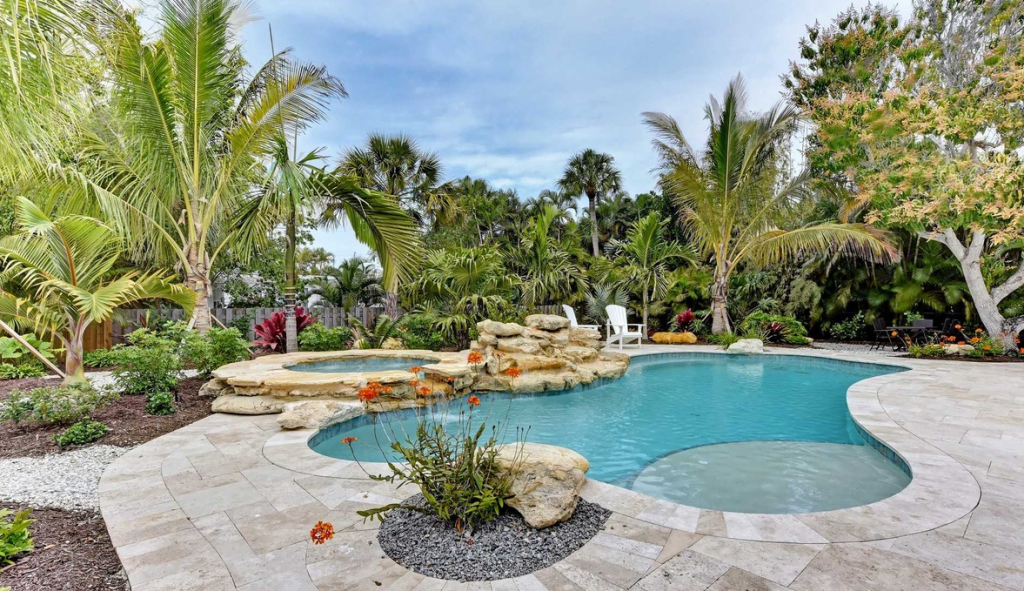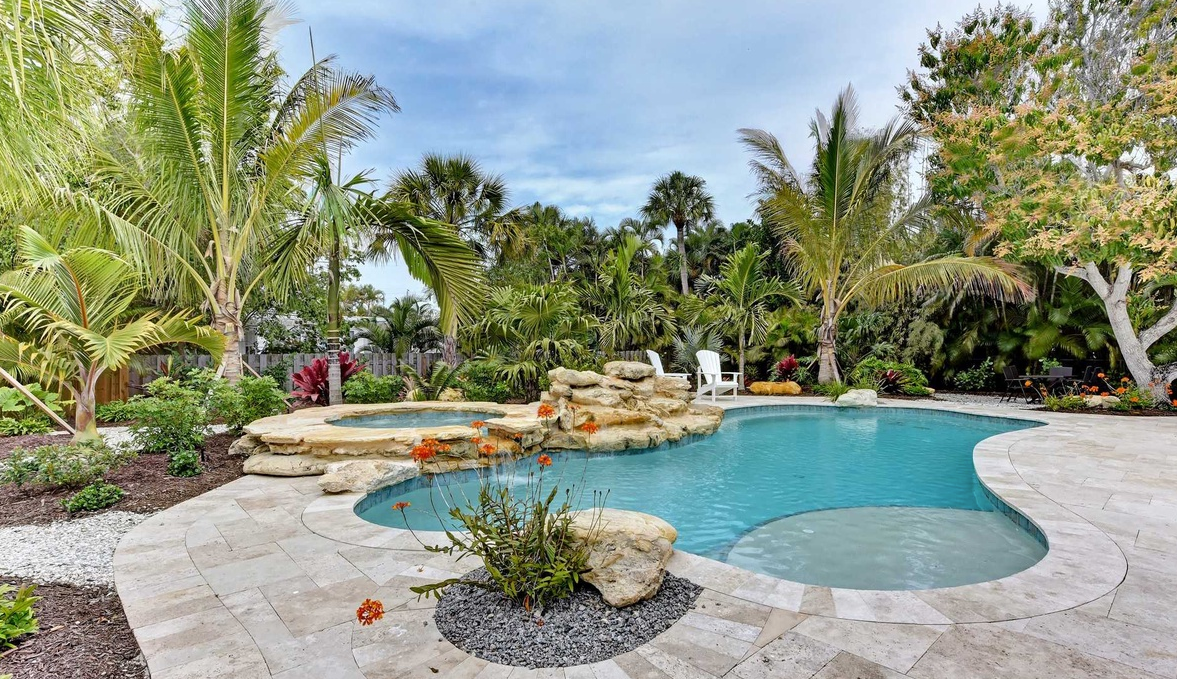 When you're done hiking Bean Point, head to Anna Maria City Pier to enjoy a walk on the boardwalk and some great fishing spots! The pier is free to visit and there is parking found along South Bay Boulevard. At the end of the pier, there is a restaurant, The City Pier Grill and Bait Shop, where you can enjoy food and some ice cream before heading back to the rental.
While up here you can also visit Anna Maria Island Historical Society Museum and Old Jail, to learn about some of the island's history. This is the "crescent Drive at Pine Avenue" stop on the AMI Trolley and is free admission!
Day 5 – Go Inland to Visit Sarasota or take a Day Trip to Orlando
Now that you've explored Anna Maria Island, you may want to head inland and see the city of Sarasota, just 45 minutes to an hour from the island. Sarasota offers many attractions including the Ringling Museum of Art, the Marie Selby Botanical Gardens, and the Mote Marine Laboratory & Aquarium. After you can go on a walking food tour of Downtown Sarasota to satisfy any hunger you may have.
If you are feeling adventurous, you can take the 2-hour drive to Orlando and visit Disney World or Universal Studios for the day. For this, you'll want to get up early to avoid the rush hour traffic and spend as much time in the parks as possible.
Day 6 – Relax on the Beach Close to the Rental, Do Some Fishing, and Spend One Last Night on the Town
On your second to last day of your vacation, you'll want to relax at your rental, cook some lunch on a beach grill and just enjoy the views from your rental. You'll only be there for this last day, so best to enjoy what you're paying for while you can.
If fishing is how you relax, then check out one of the 3 piers on Anna Maria Island instead. All of these are accessible from the free trolley. These piers are:
Anna Maria Island City Pier (mentioned above)
Bridge Street Pier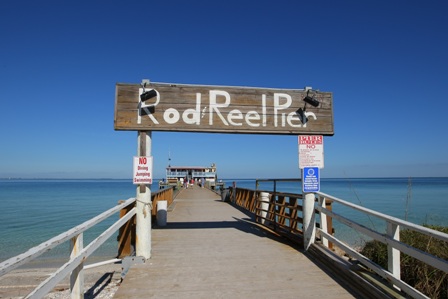 That night, we suggest heading north just 30 minutes to an hour north to visit Tampa or St. Petersburg and spend a night out on the town. If that drive sounds like it's too far, no worries! You can enjoy your last night right on the island and check out one of the restaurants you haven't been able to yet. Might we recommend the Ugly Grouper for a casual night of seafood or burgers, or the award-winning Beach Bistro for a more upscale night on the patio with beautiful seafront views.
Day 7 – Enjoy One Last Beach Side Brunch and Head to the Airport
It's the last day of your vacation, you're packed and ready to head to the airport. Before you go, we recommend going to The Sandbar Restaurant for brunch to celebrate the end of your 7-day vacation on Anna Maria Island.
Need Help Planning and Booking Your Next Vacation Rental on Anna Maria Island?
If you are looking for the best week-long beach getaway, there is no better area to book your Florida beach vacation than Anna Maria Island. We have the best last-minute beach rental deals for those looking to get away soon. Or if planning for next year and beyond is more your thing, there is no better time to look, book, and lock in your rates than right now! Check out the rental calendar to see the number of rentals available for your desired dates. If you need help planning your itinerary, our vacation specialists are a phone call away to help with that and more. Call us at 877-778-6066.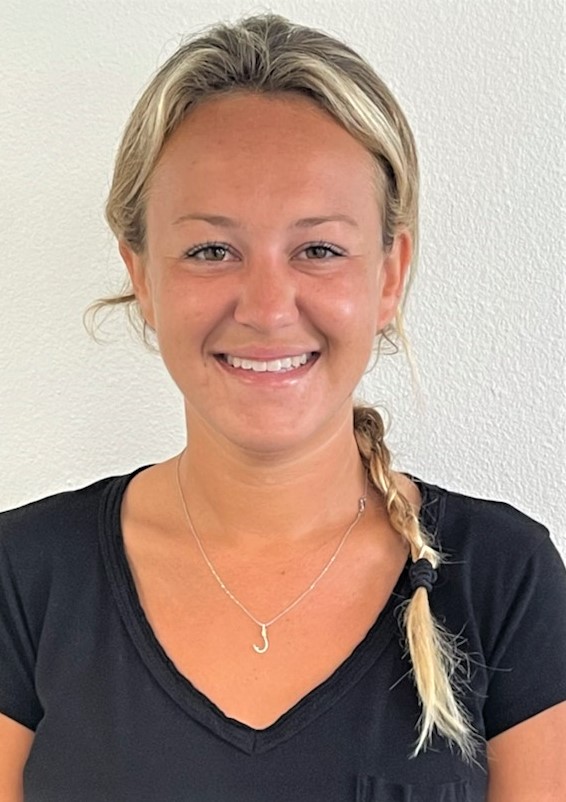 Meet Briana Gagnier – Vacation Rental Manager at Island Real Estate. Briana loves using her decade of experience living on Anna Maria Island to assist families with finding the perfect Anna Maria Island vacation rental for their family!