The Rod and Reel Pier is an institution in Anna Maria City. Ask a local on Anna Maria Island where to eat and just about everyone has Rod & Reel Pier restaurant in their top three. The Rod & Reel Restaurant is located in Anna Maria City and is the most Northern eatery on Anna Maria Island. The restaurant sits out on the end of a pier in Anna Maria City so it makes for perfect scenery. I have personally seen fish, dolphins and manatee off the pier while waiting to get into the restaurant. The pier also doubles as a great fishing spot for visitors and locals alike. Just about every hour the restaurant is open you will see folks fishing from the pier.
Rod and Reel serves breakfast, lunch and dinner. Their breakfast is very good as well as their lunches and oh yah, their dinners too! Every meal at the Rod and Reel is great! The restaurant has an old Florida diner charm. It seats about 20 inside and seats about 15 outside. The 20 seats inside are made up of tables for 4-5, tables for 2 and one table that can seat about 6-8. There are about 4 tables that sit along the Bay so you can glance out at the water while you enjoy your clam strips, fish & chips, grouper Reuben sandwich or grouper any way you like it. The 15 seats outside face towards the West so you can get an early glimpse of our Anna Maria Island Sunsets as well as the pier below. There are a flight of steps up to the restaurant so if you have someone in your party that cannot do steps it is best to skip this restaurant.
One insider secret is the small bar under the restaurant. It is back behind the stairs up to the restaurant and is considered on the ground level. They will serve food at the bar although it can get tight on popular nights. The seating is a tight 10-12 but the beer is cold and cheap. Last time a "friend" had a beer there it was $3 for a draft. (Yes, I have updated this in 2019 and it is still $3 for a domestic draft) I recall the first time my "friend" got a beer down in the bar area. The bar tender said "Three dollars please," My friend said "What?" The bartender quickly said, "I know, I know, we just raised our draft beer prices from $2 but we had too." Of course we were surprised with how reasonably priced the draft beer was. If you are looking for "insider" secrets then swing by the bar and pull up a seat. There are plenty of locals that have a drink or two at the bar.
Now for the meals. The lunch and dinner menu's are one in the same. The restaurant has plenty of sandwiches to choose from, grouper any way you like it, a Reuben grouper which is just like a Reuben but with Grouper as the meat and about four other choices of sandwiches. My son loves the clam strips or the fish & chips. If you are looking for a meal on the bigger side then the Mexican grouper is your ticket. Of course they serve plenty of fish any way you like it. The most recent night I visited they had several specials, Mahi Mahi, Sword Fish, and a few others. They do serve bottled beer up in the restaurant as well as wine. Their coleslaw is great as well as their desserts. If you still have room try their Key Lime Pie. You won't be sorry!
Another great feature of the Rod and Reel pier other than the awesome food? If you get window seats you can take in the Tampa Bay, maybe see some dolphins and take in the gorgeous Sunshine. A great vacation rental close to the Rod and Reel pier is our Wave and Sea 3 Bedroom vacation rental in Anna Maria City. Only a few minute walk right around the corner.
Rod & Reel Pier – Anna Maria, FL
Address:
875 N. Shore Drive
Anna Maria, FL 34216
Cuisine: Gulf Coast Seafood
Price Range: $-$$
Takes Reservations: No
SEE VIDEO BELOW –
Updated: March 2018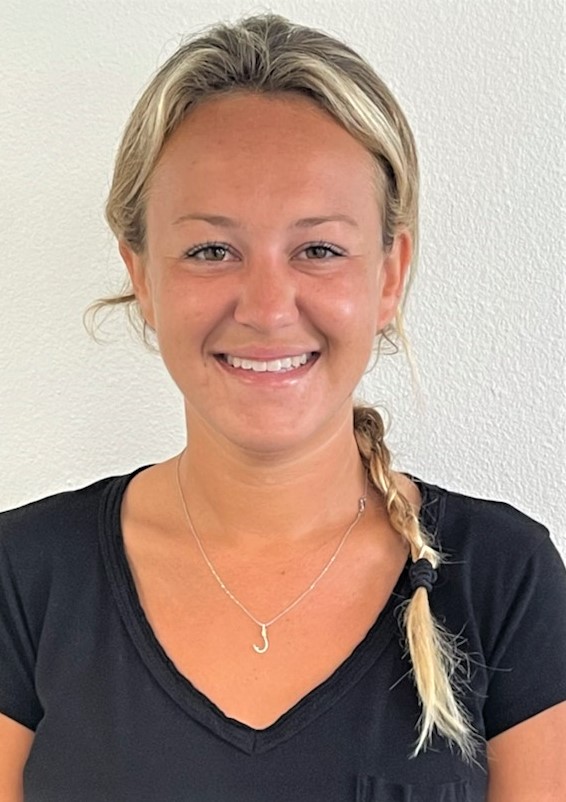 Meet Briana Gagnier – Vacation Rental Manager at Island Real Estate. Briana loves using her decade of experience living on Anna Maria Island to assist families with finding the perfect Anna Maria Island vacation rental for their family!