Sea cookies, snapper biscuits, sand cakes, pansy shells, or cake urchins. It doesn't matter what you call them, we all want to leave the beach with at least one perfect specimen to add to our shell collection.

While many visitors come to Anna Maria Island for the ocean breeze, the turquoise water, and the sunshine, you can also add shell collection to the list. The Florida waters are home to thousands of different forms of sea life that wash up on our shores, but few are more sought after than the elusive sand dollar. They adorn frames, vases, candles, necklaces and so much more. It is often said that the sand dollar is worth more than the real dollar.
I find the best beach on Anna Maria Island for sand dollars is Bean Point. With some good detective work, you can find them on Bradenton Beach, Coquina Beach or Anna Maria City Beach, and everywhere between.
Tips For Finding A Sand Dollar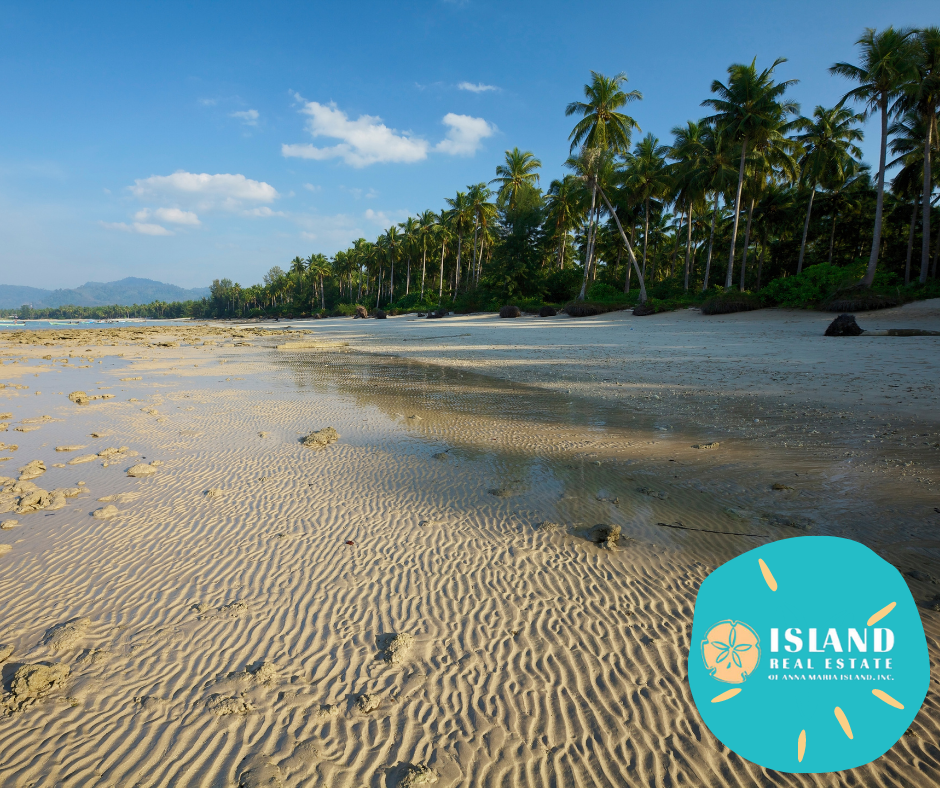 Rule #1 ~ Know and love your tide chart. Sand dollars are often found just slightly beneath the mean low water line. In other words, the lowest level reached by the sea at low tide. They can be found on top, or just beneath the surface of the sand in those areas.
Rule #2 ~ Use your very best sleuthing skills. Scour the sand for round patches or depressions in the sand. The natural holes around the petal-shaped middle will allow sand to fall in, creating just a hint of a round depression.
Rule #3 ~ Gently dig to the very bottom of the natural piles of shells. When the shells aggregate on the shore there is usually at least one hiding in there somewhere.
Rule #4 ~ Look for the spare change. (That's what my family calls the little broken pieces of sand dollars.) Living sand dollars love to hang out together. According to the brilliant folks at The Bishop Museum of Science and Art there can be as many as 600 in a single square yard. If you find a lot of broken pieces in the same place then look a little further out into the water. There just may be an intact sand dollar that hasn't washed up yet.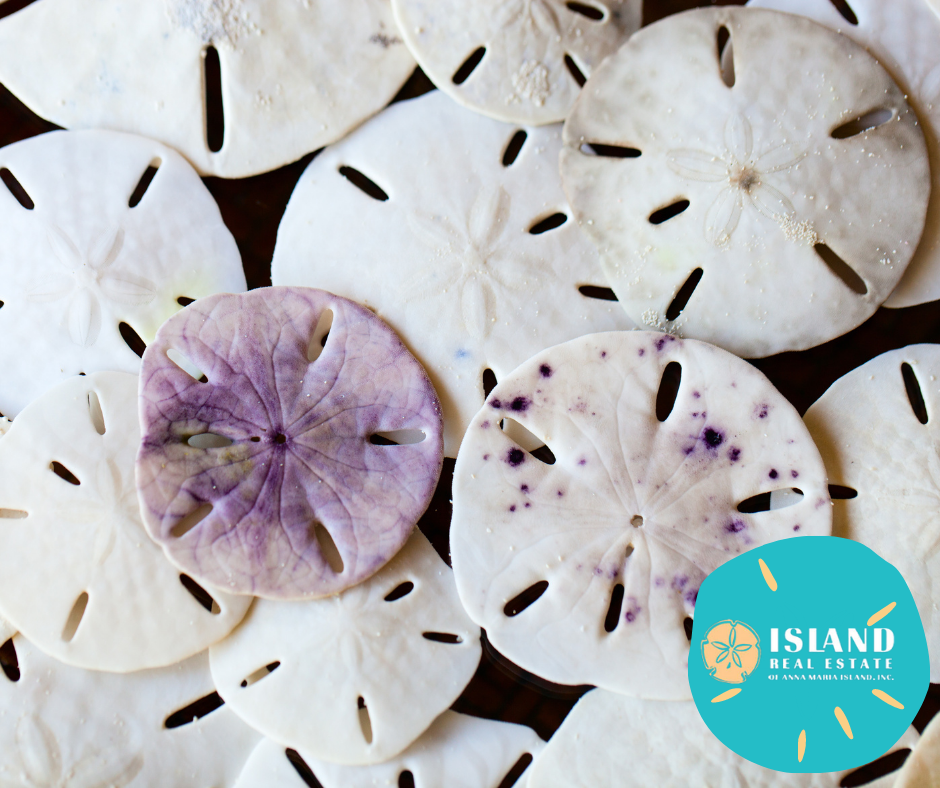 Rule #5 ~ Never, EVER, take a live sand dollar (or anything else living for that matter) from the beach. There are many cities where it is illegal and the fines are substantial. The legality aside, it's a poor environmental choice. The ocean is a very delicate ecosystem. The clear, clean water we enjoy is brought to you in part by the living sand dollars. Sand dollars feed on small food particles in the sand, typically microscopic algae and tiny fragments of other dead animals. You wouldn't want to go body surfing in that! If the sand dollar still has spines and feet then gently place it back in the water.
Sand dollars can be somewhat tricky to find, but that is why it is so exciting when you find one! Hopefully, you learned a trick or two that will help you in your hunting. Worst-case scenario ~ you spent a great day at the beach!
STAY ON ANNA MARIA ISLAND
Whether you've been planning your trip for months or are looking for a last-minute getaway, there is so much to see and do when you stay on Anna Maria Island, from the beautiful sugar-sand beaches to the quaint shops and restaurants you'll never get tired of exploring all this island has to offer. Whether you're renting a beachfront house and hoping to find a sand dollar to capture a picture of, or you like lounging by your private pool at your rental property, Anna Maria Island is the perfect place to book your next vacation. And if you are looking to spend more time at Bean Point, browse through our Bean Point rentals to find the perfect place to stay during your getaway.
If you have any questions about booking an Anna Maria Island beach rental or other questions about the island like where to eat or how to rent a golf cart – please feel free to call the office at 877-778-6066 to speak with one of our friendly and knowledgeable booking experts, or click "chat" in the lower right-hand corner!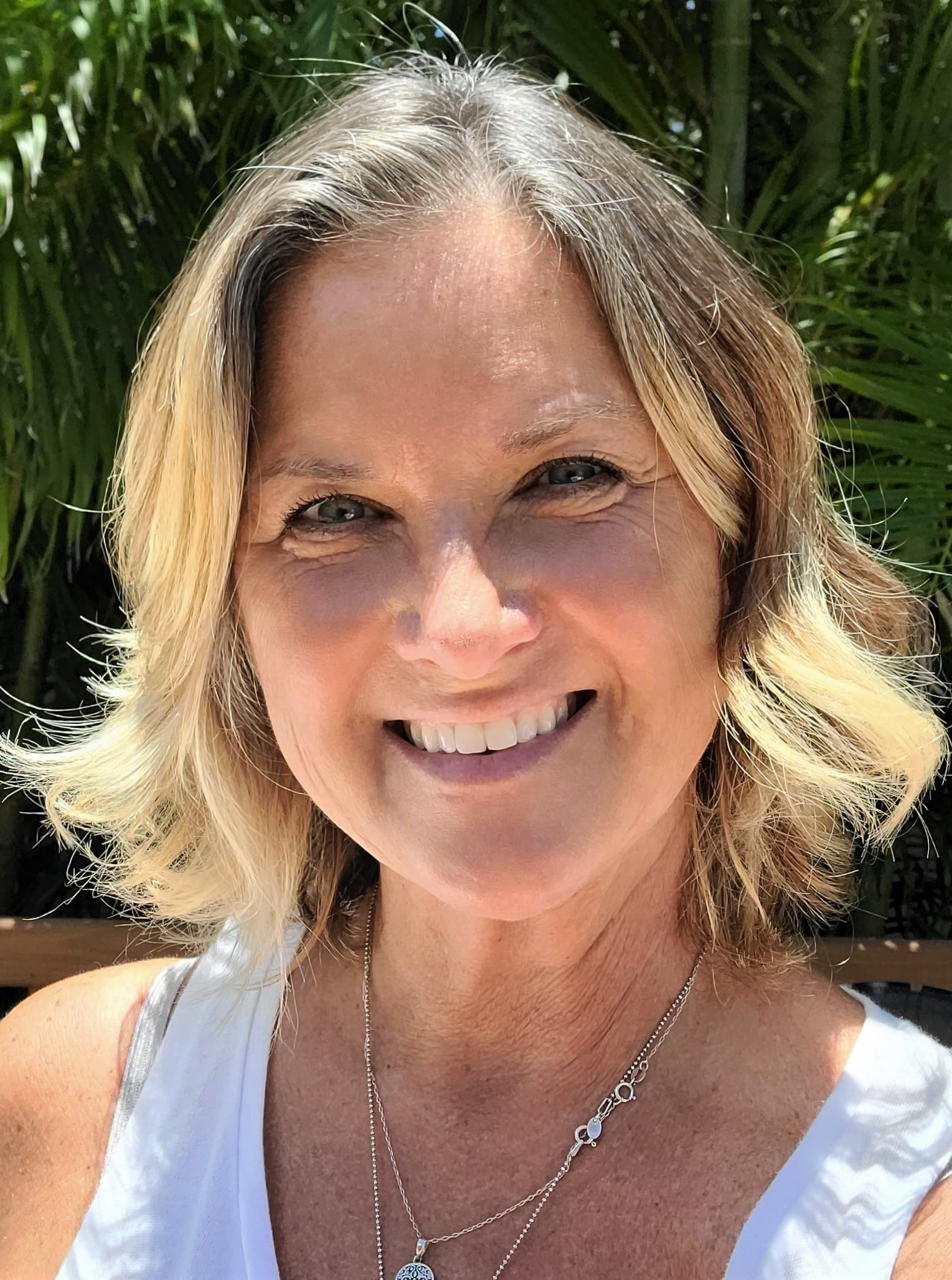 Learn More about Jodi Nichols – the CEO of Island Real Estate Vacations. Jodi handles all things vacation rentals and leads our renovation and design division!