Anna Maria Island three cities; Bradenton Beach, Holmes Beach, and Anna Maria City all offer a unique vacation. Anna Maria Island is approximately 7 miles long and 8 blocks wide.  There are three access points to the island all requiring you to pass over drawbridges. Typically the bridges open twice per hour and require only a five minute wait. Traveling South to North the access points to Anna Maria Island are Longboat Key (Gulf Drive),  Cortez Bridge (State Road 684), and Manatee Avenue Bridge (State Road 64). The entire island is in Manatee County and we have two zip codes of 34216 and 34217.
Anna Maria Island three cities' beaches
ALL the Gulf of Mexico beaches on Anna Maria Island are open to the public.  Some prefer one cities' beach over another, however, the difference between beaches are the amount of visitors on each. The softness of the sand, number of seashells, color of the sand, etc are similar if not the same for all gulf beaches.
There are public access points all along the island. We always suggest you ask how far the closest beach access is compared to where you are staying. In addition, if you have congestion expectations for the beach you visit, be sure to ask the vacation rental office for area suggestions on where to reserve. Try to get a definition in number of blocks, number of homes you have to walk past, or does it require a bicycle ride? It's safe to say that you can bicycle to the Gulf of Mexico beach from anywhere on the island without much difficulty.
No high rises in Anna Maria Island three cities
Anna Maria Island's uniqueness revolves around its gorgeous white powdery beaches and zoning guidelines for both commercial and residential properties.  No drive thru's are allowed on the island.  The maximum height for all buildings on the island is 37 feet.  There are two buildings on the island taller than the 37 foot moratorium built prior. Zoning has ensured that no enormous buildings enter the island's skyline. The miscellaneous zoning laws as well as the current City boards will ensure that Anna Maria Island continues to be considered "old Florida". A quiet place families come to enjoy. The beach and a simpler life we all aspire to attain full time in our lives is here!
Shopping in Anna Maria Island three cities
There are gift shops, pharmacy shops, restaurants, deli's, hardware, lumber, and one large grocery store all located on the Anna Maria Island.  Everything is within a short 5-10 minute drive. If you don't want to leave the island during your stay we have plenty of choices to satisfy your needs.  There are many accommodations on the island including Hotels, Bed and Breakfast's, and of course vacation rentals.   Check out our Anna Maria Island resorts page that can help with some additional accommodations.
Tourist Seasons on Anna Maria Island
High season is Feb 1st to end of April.  Mid-Season is June 1st to Middle August.  Outside of holiday's, last minute stays can be found outside of the high season.  See the below city descriptions to view specifics of each city within Anna Maria Island.
Bradenton Beach is the most Southern city on the island, and is the most congested of all three cities.  Gulf Drive runs North/South and offers the only access from Longboat Key or Cortez Road (Route 684).  So, two of the three access points on the island must travel on Gulf Drive which is one of the reasons Bradenton Beach is a bit busier.
In addition, Bradenton Beach has the highest density of condominiums on the island and has a bit higher population per square mile. Of course everything is relative. It's like asking a person from New York City what is busy and then asking a person from Honeoye Falls, New York what is busy.  Relatively speaking, their definitions are correct but it's difficult to define "busy."  The best way to explain it is if you stay on Gulf Drive you will hear some road noise. I have never had anyone complain that Bradenton Beach was too busy if they stayed off Gulf Drive.  In fact, complaints of guests that stay on Gulf drive are few and far between.  Many visitors choose Bradenton Beach because the rental rates can be a little less expensive and gift shops, restaurants, and other shops are generally within a walk away.
These Rentals in Bradenton Beach can't be beaten:
Holmes Beach is in the middle of the island and is extremely popular due to the large public beach at the end of Manatee Avenue (Route 64).  The middle city starts around 29th street and ends at Peppertree, about 55 blocks.  This area is considered quieter than Bradenton Beach and has many gift shops, restaurants, and the only major grocery store on the island.  Holmes Beach is considered quieter for several reasons.  Firstly, Holmes Beach has a mixture of condominium complexes and homes.  The mixture is about 30% condominiums and 70% homes.  Secondly, most of Holmes Beach allows for several routes that allow access North and South.  This provides for a lot less traffic congestion.  Holmes Beach has the widest section of the island and allows most of the East side of the island to view the Tampa Bay as well as the Skyway Bridge.
Key Royale is a more exclusive area of Anna Maria Island three cities.  All properties on Key Royale have varying degrees of water views, either canal or Tampa Bay views. This area also has many beachfront rentals to allow for beautiful views right from your vacation home.  In addition, the area offers the only golfing on the island with a 9 hole par 3 Golf Course.   It is a private golf course and requires some significant networking to find a member to allow you to be their guest.  Don't worry, there are plenty of public golf courses nearby.  For shopping, East Bay Drive offers the newest plaza's on the island and the ¼ mile stretch gives you access to several restaurants, gift shops, pharmacy, grocery store, hardware store, etc
We have quite a few vacation rentals in Holmes Beach – check them out! Here are a few of our favorites:
Anna Maria City is the most Northern area of the island.  It is very popular for those that desire extreme quiet. Anna Maria City starts at Peppertree up to the most Northern tip of the island.  Anna Maria city also has shops and restaurants.  The city is populated with homes rather than condos so the population density is much less as compared to Holmes Beach or Bradenton Beach.  Walking or bicycling in Anna Maria City is fantastic as there is very little traffic and home watching is spectacular.  Anna Maria City has two piers that you must visit while on vacation.  Grab an ice cream at  Two Scoops and walk the public pier at the end of pine and take in the million-dollar view of Tampa Bay.
Anna Maria City has some amazing rentals! We'd be remiss if we didn't mention the world-famous Bean Point – and here are a few other Anna Maria City rentals you should definitely consider: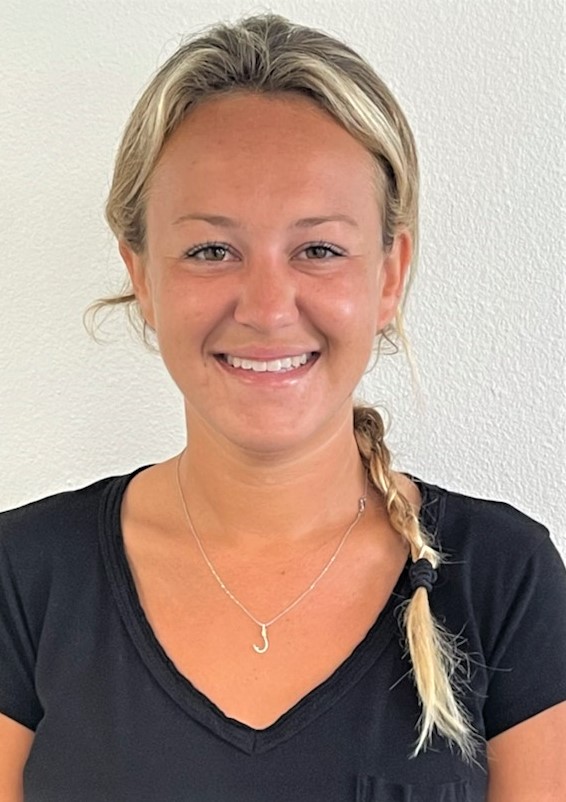 Meet Briana Gagnier – Vacation Rental Manager at Island Real Estate. Briana loves using her decade of experience living on Anna Maria Island to assist families with finding the perfect Anna Maria Island vacation rental for their family!