While our visitors come to Anna Maria Island to escape the cold, my daughter and I couldn't wait to see the ice. The ice, that is, of the Ellenton Ice and Sports Complex and the pairs skaters who will be representing Team U.S.A., Team Canada and Team Great Britain in the Olympics in Sochi this month. These teams train in Ellenton and are world class athletes. My daughter was excited to see Nathan Bartholomay and his partner Felicia Zhang, who captured the silver medal in the U.S. National Figure Skating competition in Boston last month, earning them a spot representing the United States in the Winter Olympics.
A few weeks ago, we went as a family to the Ellenton Ice and Sports Complex for the public skating, which is held daily. My son, in his rented skates, made a valiant effort to make his way across the ice. He was focused and moved his feet in impossibly little steps as he circled the rink. He was most delighted in the Zamboni machine as it resurfaced the ice. Meanwhile, my daughter, glided across the ice- gracefully, existing in a state somewhere between pure joy and pure beauty that made me want to sign her up for lessons immediately.
When we returned home, the boy fell asleep early- which makes me want to take him back again and again. The girl showed off her bruises- some spectacular black and blue ones on her knees- and asked if we could watch the skating competitions on television. I told her that I could do one better, that I would take her out of school early to watch the young Olympians as they practiced before their trip to Russia.
Together we braved the cold inside the arena to watch the skaters perform spins, jumps, fancy footwork and overhead lifts. We were delighted and amazed as we cheered on our Olympians. We took photos for our British and Canadian friends too, and rooted for them all to perform a flawless program. When the event was over, the athletes gave television interviews, and made time to meet a ten-year-old fan named Bella from Anna Maria Island who came to cheer them on. Best of luck Team USA! We will be watching you as you compete, and be ready to greet you when you come back home to your little spot of winter ice in your sunny Florida home.
The Ellenton Ice and Sports Complex is Located just North of the Prime Outlet Mall in Ellenton, Florida, (exit 224, Old Exit 43, off I – 75). The 115,000 square foot "igloo-like" complex is a state-of-the-art facility on the Florida Gulf Coast offering recreational and entertainment activities for all ages. Public Skating is offered daily.
Still need to get more of your "ice" on? You might want to check out a Tampa Bay lightning game if in season. What fun!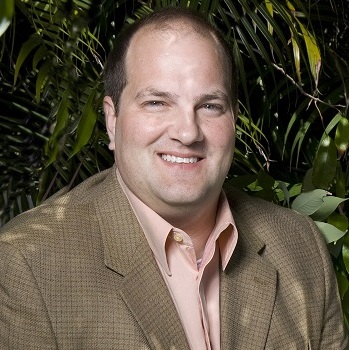 Meet Larry Chatt.  Larry is the Broker/Owner of Island Real Estate – and has owned Anna Maria Island investment property while residing in New England, Ohio, Colorado, Iowa and across Europe. He and his family have been on the island for decades and Larry has served his community in various roles with the Anna Maria Island Chamber of Commerce