Tampa Bay Lightning offers wonderful "big city" sports entertainment for Anna Maria Island residents and visitors. Tampa, Florida entertainment starts in early October and regular season games end in Mid-April. Post season games typically last until late May, early June. The drive from Anna Maria via East of Tampa is about a 1 hour drive and West of Tampa is about 1 hour and twenty minutes.
Specific directions from Anna Maria Island are as follows: take Route 64 East to Route 41 North (The Non-Business Route). Pick up 275 South and then take I-75 North to Tampa. Take State Route 618 also known as Crosstown West until Exit #7. Take Exit 7 which is the Downtown West exit and follow the exit loop. There is a parking lot to your immediate left once the exit ramp ends. Turn left on East Bell Street and Park. Parking at the time of this article is $8. The exact address of the Amalie Arena is 401 Channelside Drive, Tampa, Fl, 33602.
There is plenty of food to choose at the Tampa Bay Lighteing hockey games. Westshore pizza has good pizza but I would skip the philly cheesesteak. I absolutely love Five Guys Burgers and Fries. They give you a bag of fries that is large enough to feed two big guys or a family of four. Their burgers are fantastic. Of course there are peanuts, beer, soda, pretzels, cotton candy, chicken fingers and fries, hot dogs, etc. Yes there is a place that sells salads on the first level where Five Guys Burgers and Fries can be found.
If you go to a hockey game give yourself about 1.5 hours to make the normal 7:30 PM starting games. They have lots of games with give-aways so plan accordingly if you the give away is a must have. Be ready for a late night. Normally we get back to Anna Maria Island at about 11:30 PM.
Amalie Arena
Tampa Bay Lightning
401 Channelside Drive
Tampa, Fl, 33602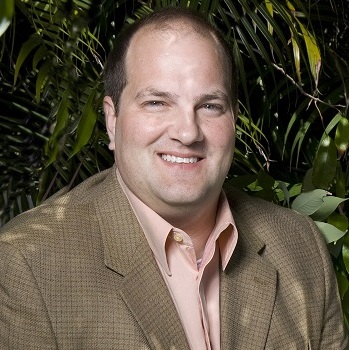 Meet Larry Chatt.  Larry is the Broker/Owner of Island Real Estate – and has owned Anna Maria Island investment property while residing in New England, Ohio, Colorado, Iowa and across Europe. He and his family have been on the island for decades and Larry has served his community in various roles with the Anna Maria Island Chamber of Commerce