Paradise needs to have a rainy day or two.  If you are unfortunate enough to catch a rainy day while on Anna Maria Island there is still plenty to do.  Most things to do on a rainy day are off the island in Bradenton, FL however it is just a short drive away.  Most area attractions off Anna Maria Island can be found on Manatee Avenue or Cortez road. Below is our top five things to do while enduring a rainy day on Anna Maria.
Bowling on a Rainy Day
Just off Anna Maria Island in Bradenton you can find Bowling. Only 15 minutes from Anna Maria, FL you will find open bowling just of Cortez.  Visit our Florida Bowling Blog for more information.
Oakmont Theater
Go take in the latest big screen movie.  The Oakmont Theater is a newly renovated theater just of Cortez only 15 minutes from Anna Maria Island.  There you will find all the normal requirements necessary to enjoy the latest blockbuster of a movie.  Popcorn, reclining seats, hot dogs, candy, soda, everything you need to gain those extra 5 lbs needed to ensure you were on a true vacation.
Restaurants on Anna Maria Island
Go out to anyone of our fabulous restaurants on Anna Maria island.  Obviously outdoor seating will not work well under rainy circumstances but there are plenty of restaurants to choose from.  Whether it be a breakfast or lunch just to catch up or a 5 course meal your are sure to find plenty of choices on or off Anna Maria Island.
Read a book at the Library
Go relax and read a good book or catch up on the latest magazine gossip or news at the Holmes Beach City Library.  For a small amount you can become a member of the library.  Of course you only need a library card if you plan to take books, CD's, or DVD's home for review there.  It's absolutely free to use the 8 computers they have on site with Internet as well as use their Internet hub for your laptop.  They have an amazing collection of DVD's, VHS movies, as well as some recent publications for self help or the latest novel you have been looking to read.  The children's area has plenty of books, games, a computer for their use as well as soft plush toys to play with.
Spa Day
Pamper yourself with a spa day.  Anna Maria Island enjoys many "full meal deal" spas that can accommodate your every whim.  Massage, pedicure, hair, sea wraps, you name it.  Anna Maria City, Holmes Beach, and Bradenton Beach boasts several spa choices to choose from.  In addition there are several individuals that will come to your vacation rental and give you a massage in your accommodations. Perhaps on a covered beach front patio?  It's a bit tough to schedule a rainy day in paradise but you should be able to plan your spa day last minute as there are plenty of choices on Anna Maria Island.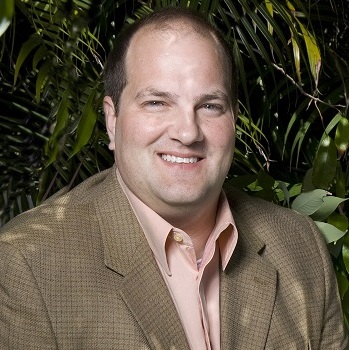 Meet Larry Chatt.  Larry is the Broker/Owner of Island Real Estate – and has owned Anna Maria Island investment property while residing in New England, Ohio, Colorado, Iowa and across Europe. He and his family have been on the island for decades and Larry has served his community in various roles with the Anna Maria Island Chamber of Commerce