Clancy's Irish Sports Pub and Grill is Bradenton's biggest and best tiki bar and your hot spot for live music, karaoke, cocktails and more! Their one of a kind open-air tiki bar and tavern is home to numerous Bradenton-area events, including Monday through Friday Happy Hour Special from 4-7pm, Wednesday and Thursday karaoke, and NFL Sundays in front of our large-screen TV's.

When it comes to food, they match quality with quantity – their portions are HUGE! Try the Manatee County area's best Reuben, the mega-sized calzones, or Clancy's authentic Cuban sandwich that won Mayor's Choice Award.
This place is all about food, fun and fabulous people! I have found out from experience with this pub to not judge a restaurant by the way it looks on the outside. I was nicely surprised the first time I went inside that everywhere you look there are smiling faces, people having nothing but fun and making memories. Kickback and unwind with a cold cocktail, catch up with an old friend, or make a new one. They're fun, relaxed, and casual, and they treat customers like family. Can't beat that!
Clancy's has something going on every night of the week, and hire some of the best local talent that I have ever heard! Some of my favorites that I never miss are as follows:
1. Kettel of Fish – a local acoustic and rhythm group that has their roots in funk and jazz. The dreamy vocals of Dana Lawrence are just one of the many things you will enjoy about this group.
2. Katalyst – a hard rock group that's blazing guitars, and screaming vocals will get your heart rate going, and distress you like no other anger white boy music can.
3. Cherry Bombs – even though they look like hard rockers they favor many of my 80's favorites, and I love the fact that they have a female lead singer!
Clancy's Bar is open daily from 9 am to 2 am. They are conveniently located on Cortez Road, just minutes from Anna Maria, Bradenton, and Holmes Beaches, and a short drive from Ellenton and Palmetto. Stop by and see why they're Bradenton's top-rated sports bar and Irish pub!
Clancy's Irish Sports Pub
941-794-2489
6218 Cortez Rd. West
Bradenton, FL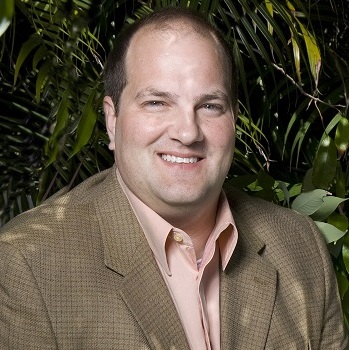 Meet Larry Chatt.  Larry is the Broker/Owner of Island Real Estate – and has owned Anna Maria Island investment property while residing in New England, Ohio, Colorado, Iowa and across Europe. He and his family have been on the island for decades and Larry has served his community in various roles with the Anna Maria Island Chamber of Commerce