An old Irish proverb says, "Keep your shop and your shop will keep you." The Irish-born Thomas Stynes certainly keeps his shop, and keeps it well.
Stynes, owner of McCabe's Irish Pub and Alehouse, 302 Old Main St., isn't ready to kick back and relax even now that he's realized his goal of opening a bar downtown. He's frequently seen there, pouring pints of Guinness, clearing tables or chatting with patrons and when he's not at the bar, he's on the lookout for treasures from his native Ireland to add to the bar's rustic charm.
McCabe's Irish Pub opened last spring to much buzz albeit with a bit of concern from its neighbors in the nearby senior living condominiums who worried about a bar so close to home. But from day one, McCabe's Irish Pub and Alehouse made strides to be good neighbors: The bar has never allowed late-night rock bands or outdoor seating.
There's not much space to work with compared to Rashers or other pubs on Old Main Street, but McCabe's takes advantage of every nook and cranny. A long, cushioned couch rests flush against the authentic 1920s brick wall in back. The couch is divided into semi-private sections by double-sided glass partitions filled with odds and ends.
Adorning the brick wall are Irish street signs and Irish quotations – neatly arranged and not overdone. Plans include adding to the bar's rustic feel with cabinets with old-fashioned brass handles behind the bar and a creating a "snug area." A snug area harkens back to late 19th Century Ireland where Irish public houses, or pubs, included small, cordoned-off sections for patrons seeking a bit of privacy or for women in an era when they typically didn't visit pubs without a male companion.
Looking to meet a few new people, sing some karaoke or just enjoy a refreshing pint? Then make your way to McCabe's Irish Pub & Alehouse on Main street in downtown Bradenton. I also hear Lou, one of the bartenders, makes a mean Bloody Mary. They offer drink specials, and a fun atmosphere. Challenge your friends to a game of pool or darts as they have both!
I stumbled upon this gem by accident at one of the "Get Down Downtown" events when one of my friends invited me out for a quick drink. Every Main street bar was packed, but this one is tucked away, so we were able to enjoy each other's company and hear while having a conversation. I'm all about quaint cozy bars.
McCabe's is the place to be heard for karaoke on Tuesday nights starting at 8PM. This way you can be a star for the night! Do not forget the "liquid courage" so you can sing and dance to all your favorite tunes. They also have a pool table and darts, so you can challenge your friends. This way you can not only brag about your singing skills, but also show them your indoor sporting abilities!
They also have TVs showing all the sports, so you won't miss your favorite football (soccer) or football (NFL) games while you sing a tune or dance a jig.
McCabe's Irish Pub & Alehouse
941-896-3126
302 12th St W
Bradenton, FL.
(12th St is also known as Old Main Street)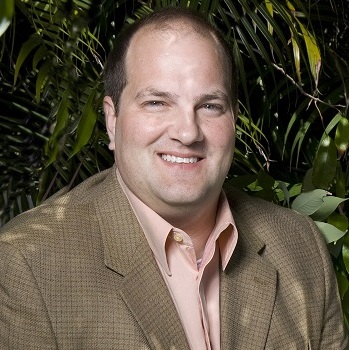 Meet Larry Chatt.  Larry is the Broker/Owner of Island Real Estate – and has owned Anna Maria Island investment property while residing in New England, Ohio, Colorado, Iowa and across Europe. He and his family have been on the island for decades and Larry has served his community in various roles with the Anna Maria Island Chamber of Commerce