Results are in for Anna Maria Island Real Estate for 2018. I would like to discuss each category of real estate then will move on to the overall health of Real Estate on Anna Maria Island.
Single family homes on average were flat for 2018. The amount of single families sold (234), average sold price ($1,050,000), and days on market (135) are all flat as compared to results from 2017. One notable difference this year is the amount of single family homes on the market at 179 versus end of 2017 at 139. Average for the last 4 years has been 170 single family homes on the market in December. While a big jump from last year the inventory of 179 falls right in line with a normal year.
Condos for sale on average improved versus 2017. Condos have lagged single family home results so not big surprise condos caught up a little in 2018. More specifically, on average condo prices were up 3%, transactions were flat (131), Days on the market flat (138) and inventory was down 15% (73). If you have been considering selling a condo, now might be a good time to throw your hat into the ring since the average inventory in the last 4 years has been 85 and currently our supply is low.
Multi-family/ Duplexes and Land are all relatively flat as compared to 2017. There is relatively no movement for duplexes however for vacant land there are two noticeable results for 2018. The first is appreciation on average of 6% versus 2017. Fairly significant however the "mix" of sold vacant land could be the culprit as only 9 vacant lots were sold versus an average year of 19 and 2017 of 18. Of course as vacant land becomes more and scarcer on the island this stat is expected to continue to reduce slowly. However I believe escalating building costs and the fact land plus build cost in most cases exceeds the price of relatively new product on Anna Maria Island has contributed to the slowdown in 2018.
Finally where would be in this world without charts? Below is a chart that provides the quarterly sales since 2005. Of course this is the demand side of the Anna Maria Island absorption rate. Sales for the 4th quarter of 2018 is low and the last time we saw transactions for the 4th quarter hovering around 60 was in 2011. 2018 transactions, (397) ended a little higher than the 4 year average of 390 so 2018 for demand was an average year. Red tide is likely the culprit of the 30% drop in sold properties for Q4 and its encouraging our new governor of Florida is taking red tide seriously and within weeks of being sworn in is taking some progressive steps towards ensuring red tide is stamped out. Definitely something we will all keep our eye on for 2019.
As always, email or call if you have further questions. We would love the opportunity to help find your "peace" of paradise on Anna Maria Island or its surrounding areas. Here's to a prosperous, healthy and red tide free 2019. I very much appreciate your business!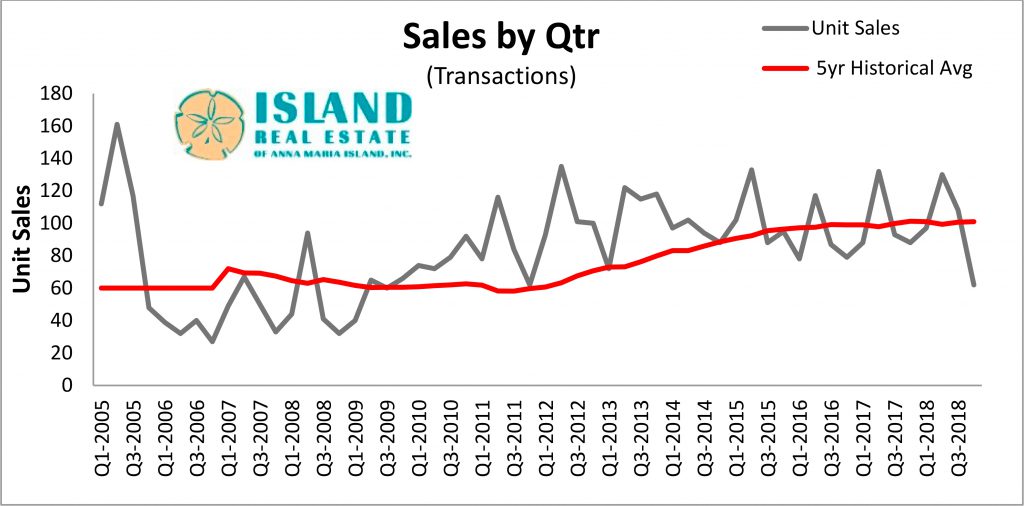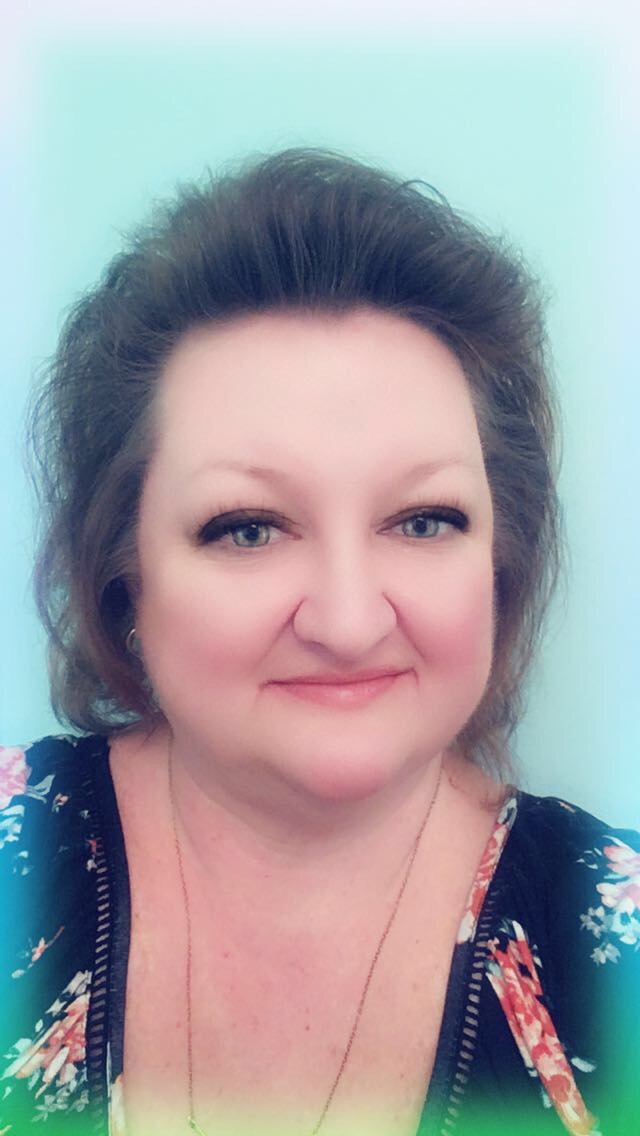 Learn More about Carol Bernard, Sales Support Expert at Island Real Estate in our Marina Drive office.  Carol has been with the company since 1994 and has worked in early every department across our company – from rentals & reservations to sales support & more!
During her off hours, you'll find her nose buried in a stack of reading, likely with one of her three cats curled up on her lap. She's an avid local sports fan, often donning Buccaneer, Tampa Bay Rays, or Lightning gear when out of the office.