Looking at it from the outside nothing seems all that special about In Cahoots. It's not a stand-alone bar in a distinct building, but one of about a dozen tenants in Pebble Springs Plaza on Manatee Avenue West (State Road 64) just about six miles from Anna Maria Island. Its bright red sign glows enticingly at night, but from the parking lot on a recent Saturday evening all appeared quiet. Inside it was a different story with two games of pool and a stage where the karaoke was well underway!
Karaoke is the main attraction at In Cahoots. It starts around 10 p.m. every Tuesday and Thursday through Saturday nights, but is 21 and up. The karaoke KJ (host) was just taking his post in front of an already lively crowd. He sings the first couple of songs to break the ice, but it doesn't take long before the microphone is handed off to the first in a steady string of wannabe rock stars belting out their renditions of "Baby Got Back", "Cupid Shuffle" and other songs that tend to get stuck in your head for days.
If you aren't that in to karaoke you have option too because it isn't the only feature offered. Other entertainment includes video games, a couple of pool tables and a dozen flat screen televisions anchored throughout the place. They also have the NFL Sunday Ticket, so football fans this is the place to be for this season's games.
If all the entertainment you require on a weekday or weekend night is a seat at a bar with plenty of options then this place and it will not disappoint. It offers a full liquor bar, and has plenty of beer in stock including popular domestics, about 20 imports, crafts and ciders. Killians is the house beer offered at $1.25 all day every day.
The bar makes good use of the space small it has to work with. One corner of the bar called the "Wing Barn" with faux bricks and wooden posts took on an Old West style while in the opposite corner club lighting bounced off photos of rock stars like AC/DC and Aerosmith. Somehow it all blends together wonderfully like peanut butter and pickles.
They are open Monday through Saturday from noon until 2:30 a.m. with an open kitchen from noon until 1 a.m. On Sunday they are open from noon until midnight. Happy hour starts as soon as the bar opens and runs until 7 p.m. on weekdays. On Saturday and Sunday happy hour is from noon until 5 p.m. The bar has a kitchen and a light menu with "To Go" orders also available. It's not considered a restaurant though, so smoking is permitted.
In Cahoots
5917 Manatee Ave. W. #509 Bradenton, FL.
941-794-1141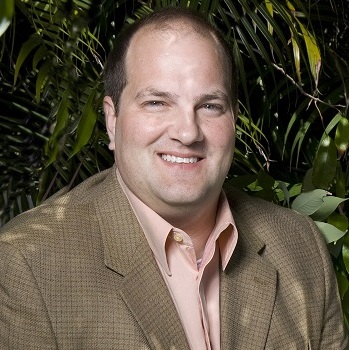 Meet Larry Chatt.  Larry is the Broker/Owner of Island Real Estate – and has owned Anna Maria Island investment property while residing in New England, Ohio, Colorado, Iowa and across Europe. He and his family have been on the island for decades and Larry has served his community in various roles with the Anna Maria Island Chamber of Commerce