What to do and see in Sarasota, FL
Have you been spending a lot of time on Anna Maria Island? Looking for a change of pace? Experience the beautiful city of Sarasota, where there is a whole lot to do! Below are our pick for the top 10 Sarasota activities to take part in.
1 ) John and Mable Ringling Museum of Art – The Ringling museum is the best bang for your buck in Sarasota. Costing only $25 for adults, your ticket gives you access to the entire Ringling "campus", where you will get lost for hours wandering around the immaculately landscaped grounds. The actual museum of art runs special exhibits year round, and is packed with Asian, European, and American treasures. Be sure to make it out to the breathtaking 56 room Ca' d'Zan Mansion, built in 1925, which overlooks gorgeous Sarasota bay. Last but not least, be sure to visit the Circus Museum. Built in 1948, it was the first museum to commemorate the robust history of the American circus.
2 ) St. Armand's Circle – After you've experienced all the shopping that Anna Maria Island has to offer, the next logical step is St. Armand's. The circle as we know it today was developed in the early 1950s, and has been steadily growing alongside the city of Sarasota ever since. Enjoy a cocktail before your meal at Tommy Bahamas', or experience the fine dining of The Columbia Restaurant, which is based on the restaurant of the same name in Tampa, founded in 1905. After your meal, be sure to check out one of the many elegant shops that populate the circle, which include luxury clothing stores, jewelers, and multitudes of specialty shops.
3 ) Mote Marine Laboratory & Aquarium – Mote Marine is one of the most interesting attractions in the greater Sarasota area, for multiple reasons. First and foremost, it acts as a marine animal rescue and research center, which is an incredibly important service with the ever-growing population of people around the Gulf of Mexico. Now here's the fun part: the animals that they can not rehabilitate for the wild are put into educational exhibits where they are treated like royalty. Be sure to check out the different touch tanks, which are full of sting rays, hermit crabs, sea anemones, and other cool creatures. This is a perfect place to bring your kids!
4 ) Sarasota Jungle Gardens – One of the oldest consistently open attractions in Florida, The Sarasota Jungle Gardens are truly amazing. The diversity of the plant life is a major attraction, with over 3000 different species of flora that have been introduced to the ecosystem since it opened. I, however, found the wildlife to be the most interesting aspect. The Gardens play an important role in the upkeep of central Florida's wildlife, as the vast majority of the exotic animals there are rescues, with many of them being taken in from the wild after previous owners abandoned them. Be sure to check out one of the daily shows featuring local wildlife.
5 ) Van Wezel Performing Arts Hall – Sitting on sparkling Sarasota Bay, The Van Wezel is known by locals as the premiere location to catch a good play or concert in the area. Built in 1970 and recently renovated in 2000, The Van Wezel has been serving the community for a long time. As a child growing up in the greater Tampa Bay Area, every school I attended would come to a show put on specifically for children that was always a blast. Shows include performances ranging from nationally acclaimed stand up comedians, to lesser known dance troupes, and of course musical acts from all walks of life. The Van Wezel is about a half an hour drive from Anna Maria Island and is always 100% worth it.
6 ) The Sarasota Classic Car Museum is the equivalent to any car fanatics dream! It is the second oldest continuously operating antique car museum in the Nation. With a beautiful, and very wide variety of antique care, including a car that was John Lennon's, this is a great place to take the entire family to admire the fine craftsmen ship of the vehicles that have gone down in history. Punta Gorda hosts another classic car museum.
7 ) Siesta Key Beach – While Anna Maria Island certainly has some of the most beautiful beaches in the country, they are simply surpassed by the beach at Siesta Key, and that's saying something! Once you have had your fill of Bradenton Beach, Anna Maria City Beach and everything in between its time to head just a little bit south to Siesta Key. This is the highest rated beach in the entire United States of America. *hint~ Leave early in the morning, parking can be hard to find!
8 ) Yoder's Amish Restaurant – Easily my favorite restaurant in the greater Sarasota/Bradenton area, Yoder's is simply the best place in Sarasota to enjoy a good meal. Featured on a few different national television shows, the restaurant's home-cooked style meals never disappoint. I usually keep it simple with my order; succulent turkey breast, mashed potatoes, corn on the cob, and fried okra. At that point, I'm always far too stuffed for desert; so I take home one of their famous peanut butter cream pies.
9 ) Myakka River State Park – I've always found Myakka River State Park to be one of the best places to get a true taste of what little bit of "wild" Florida is left. Located in eastern Sarasota County, I've spent days at a time experiencing all the amazing activities the state park provides us. Your options are endless; there's hiking, biking, fishing, and even a "canopy walk" where you walk between giant trees on rope bridges. My personal favorite: the air boat tour. You and a few friends jump on an airboat and the driver whips you around the marshes, while giving a verbal tour detailing the history, wildlife, and vegetation in and around Myakka River.
10 ) The Powel Crosley Estate – This giant mansion overlooking Sarasota Bay is an absolutely gorgeous place to visit. Built in 1929 by Powel Crosley for his wife, the estate now serves as a venue that you can rent for weddings, family reunions, etc. That, however, isn't even the fun part! When it isn't being rented out, the estate decorates the mansion and puts on intimate, interactive "plays" where actors read poetry, or re-enact scenes from classical literature. I've personally attended multiple Edgar Allen Poe readings, A Charles Dickens Christmas, and a reimagining of Shakespeare that was a blast.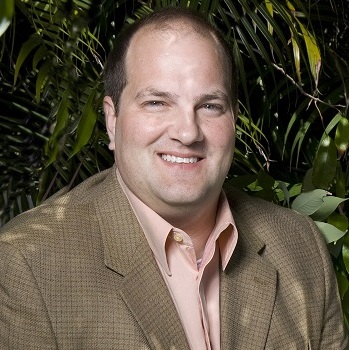 Meet Larry Chatt.  Larry is the Broker/Owner of Island Real Estate – and has owned Anna Maria Island investment property while residing in New England, Ohio, Colorado, Iowa and across Europe. He and his family have been on the island for decades and Larry has served his community in various roles with the Anna Maria Island Chamber of Commerce