The one thing Florida is known best for, besides the gorgeous beaches, is the variety of theme parks and water parks. Whether it be Disney, Universal, or the ones in between, we are sure there's a park you'll want to visit on the list below:
Amusement Parks:
Busch Gardens: Busch Gardens Tampa Bay offers 335 acres of African- themed rides, live shows, restaurants, and shops. Best known for their thrilling rides (the park contains a whooping 21,297 feet of roller coaster track), Busch Gardens Tamps Bay also features one of the largest zoos in all of North America, which includes over 12,000 animals. They even have a variety of immersive tours including one in an open air vehicle on the parks Serengeti Plain, where you can hand-feed giraffes. How cool is that?!
Address: 10165 McKinley Dr, Tampa, FL 33612
Hours: Open everyday of the week from 10am – 10pm
LEGOLAND: LEGOLAND Florida is a fun amusement park made up of our favorite childhood toy, legos. This theme park/water park has over 50 shows and attractions, including; a lego creation zone, a kid-safe rock climbing area, and so much more! The water park features a wave pool and lazy river. This is the absolute perfect amusement park for the kiddos to create and explore.
Address: 1 Legoland Way, Winter Haven, FL 33884
Hours: LEGOLAND Theme Park is open every day of the week from 10am – 7pm
LEGOLAND Water Park is open every day of the week from 10:30am – 6pm
Seaworld: We did an entire blog on Seaworld, check it out!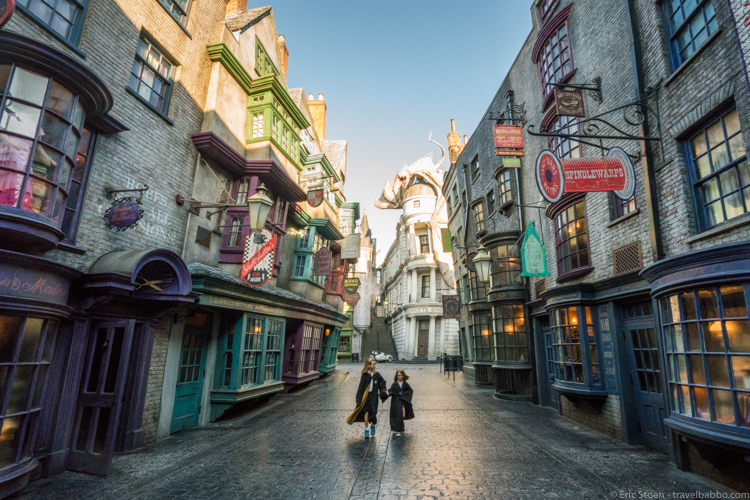 Universal Studios: An amusement park where guests get the opportunity to"ride the movies" is what Universal Studios Orlando is all about. This theme park/production studio features tons of attractions and live shows. Lets not forget about The Wizarding World of Harry Potter and Islands of Adventure, which are two additional theme parks within Universal Studios. Whether your'e soaring through the sky on the E.T Adventure ride, traveling underground on the Harry Potter and the Escape from Gringotts ride, or exploring the eight different themed islands. There are attractions for everyone at Universal!
Address: 6000 Universal Blvd, Orlando, FL 32819
Hours: All three Universal park are open every day of the week at 9am, closing times vary.
Disney, Disney, and More Disney: 
Disney, everyone's heard the name, but if you haven't visited one of the many Walt Disney World theme parks, you are missing out! There are 4 parks, excluding the 2 water parks, that makes Disney World what it is. Below is information on each of the 4 individual amusement parks.
. Epcot: Epcot is a 300 acre Disney theme park that is split into two sections, Future World and World Showcase. Future world explores science and technology with its attractions. The World Showcase area lets you travel to different countries without stepping out of Florida. I would say Epcot is the ideal theme park for adults, but don't worry, the kids will enjoy it as well.
Address: 200 Epcot Center Dr, Orlando, FL 32821
Hours: Open everyday of the week from 9am – 9pm
. Animal Kingdom: Disney's Animal Kingdom is the largest of the 4 Disney amusement parks and highlights Walt Disney's commitment to conservation and nature. The park is home to 250 different kinds of species of animals, with over 1,700 animals all together. Animal Kingdom is the largest animal-themed park on the planet. The park also has tons of different live shows, parades, and of course fun rides.
Address: 2901 Osceola Pkwy, Orlando, FL 32830
Hours: Sunday through Tuesday open 9am – 10pm
Wednesday through Saturday open 9am – 10:30pm
. Magic Kingdom: Disney's Magic Kingdom is my favorite out of the 4. as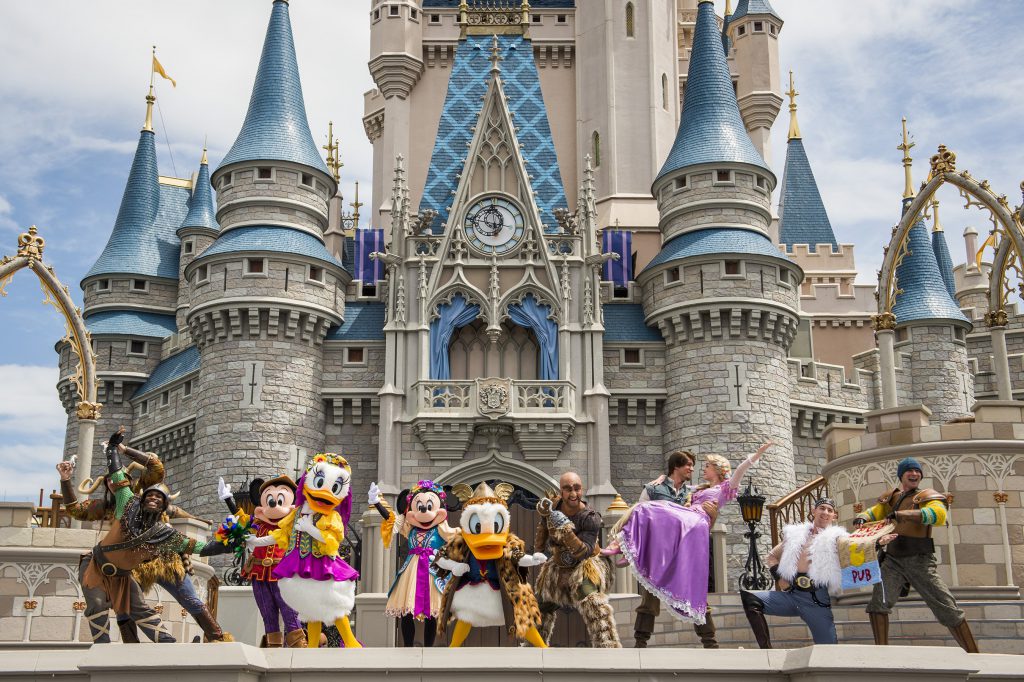 soon as you walk into the park you are overcome with enchantment. From the gorgeous castle, to the lovely sites and sounds of Main Street U.S.A., the park is absolutely charming. Magic Kingdom also offers rides, firework shows, and daily musical parades featuring your favorite Disney characters.
Address: 1180 Seven Seas Dr, Lake Buena Vista, FL 32830
Hours: Monday through Wednesday open 8am – 11pm
Thursday through Sunday open 8am – 10pm
. Hollywood Studios: Formerly known as MGM Studios until 2008, Hollywood Studios allows its guests to step behind the scenes of Hollywood, with live action shows, exciting attractions, and backstage tours. Everything in the park almost blends to look like one giant movie set, bringing the Hollywood feeling to central Florida. Just like all the other Disney parks, you'll also find rides, restaurants, and shops in HollyWoood Studios.
Address: 351 S Studio Dr, Lake Buena Vista, FL 32830
Hours: Open everyday of the week from 8am – 10:30pm

Water parks
Typhoon Lagoon: One of the two Disney World water parks, Typhoon Lagoon is a super fun way to soak up the Florida sun. Take a relaxing ride down the lazy river, lay out in the sun on their sandy beach, ride their thrilling water slides, and so much more! While you're at Typhoon Lagoon you have to take the family on the ride Miss Adventure, a whitewater adventure ride that just happens to be the longest ride in Disney water park history!
Address: 1145 East Buena Vista Boulevard, Orlando, FL 32830
Hours: Open everyday of the week from 10am – 8pm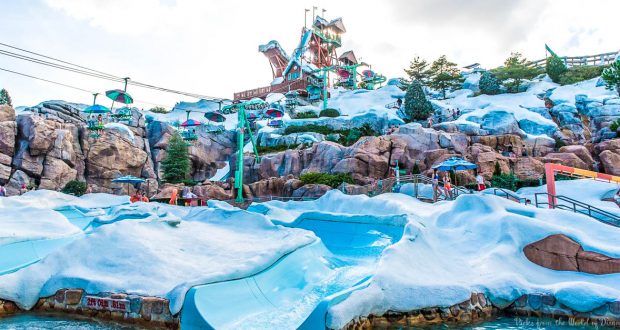 Blizzard Beach: The second Disney water park is Blizzard Beach, a park modeled to look like a ski-resort that melted into a water filled utopia. Blizzard Beach is home to Mount Gushmore ,one of the tallest and fastest water slides in the WORLD! Featuring raft rides, water slides, and a one acre wave pool, Blizzard Beach is a fantastic park for some fun in the sun.
Address: 1534 Blizzard Beach Drive, Orlando, FL 32836
Hours: Open everyday of the week from 10am – 8pm
Volcano Bay: Universal Orlando's only water park, Volcano Bay, is a much newer park compared to the others. Taking the place of Universals old water park, Wet N Wild, Volcano Bay Opened in 2017 and is packed with the perfect mix of thrills and tranquility. Experience the different water slides inside Krakatau, the 200ft tall Volcano that's also the parks main representative. The most interesting part of Volcano Bay would be the fact that they use TapuTapu, a wristband that will hold a guests place in long lines without the need of them standing there. Now that's convenient!
Address:  6000 Universal Blvd, Orlando, FL 32819
Hours: Open everyday of the week from 9am – 9pm
Adventure Island: A little less of a drive compared to the other water parks, Adventure Island is located in Tampa and is 30 acres of watery fun! There are 10 thrilling water slides, a 17,000 square foot wave pool, and plenty of kid friendly attractions as well. There is also dining options so no one in your group goes hungry.
Address: 10001 McKinley Dr, Tampa, FL 33612
Hours: Open everyday of the week from 9am – 7pm