One of Anna Maria Island's newest restaurants is in a vintage location you may recall as the home of Sign of the Mermaid for over 30 years. The Porch now enjoys this space at 9707 Gulf Drive in Anna Maria City.
The Porch has spent a great deal of effort on a delectable menu AND restoring the building to much of its original luster.
Try the smoked swordfish dip appetizer served with fried plantains and naan bread. Entrees are more than just island fare, at The Porch you'll find several cuts of hearty high-grade steaks cooked to perfection, lamb chops, portobello mushroom lasagna and of course daily specials. The kid's menu isn't fancy but caters to most kid's taste buds.
Beer, wine and fun fruity sangrias are made to enjoy on the namesake porch covered with umbrellas and shady landscaping for those hot island afternoons. Cooler inside seating is also available.
Dessert has always been a personal favorite and The Porch has some yummy options. But if you're too full right after dinner, you may want to take a stroll down the street where you'll find Island Creamery and Bakery for ice cream. If you're vacationing nearby at Hop, Skip and a Beach or Latitude Adjustment by the time you get back you'll probably have walked off some calories!
While the food is the focus, take a minute and take a ganger at the restored 100-year-old shell and stone fireplace. Meticulous time went into keeping the character intact. Same can be said for the original heart pine floors that had been coated in paint and carpet glue for half a century, now proudly gleaming in the island sunshine.
The Porch is open Wednesday through Sunday from 4pm to 9pm with phones open at 2pm if you want to inquire about specials or reservations. You can also find them online at theporchami.com.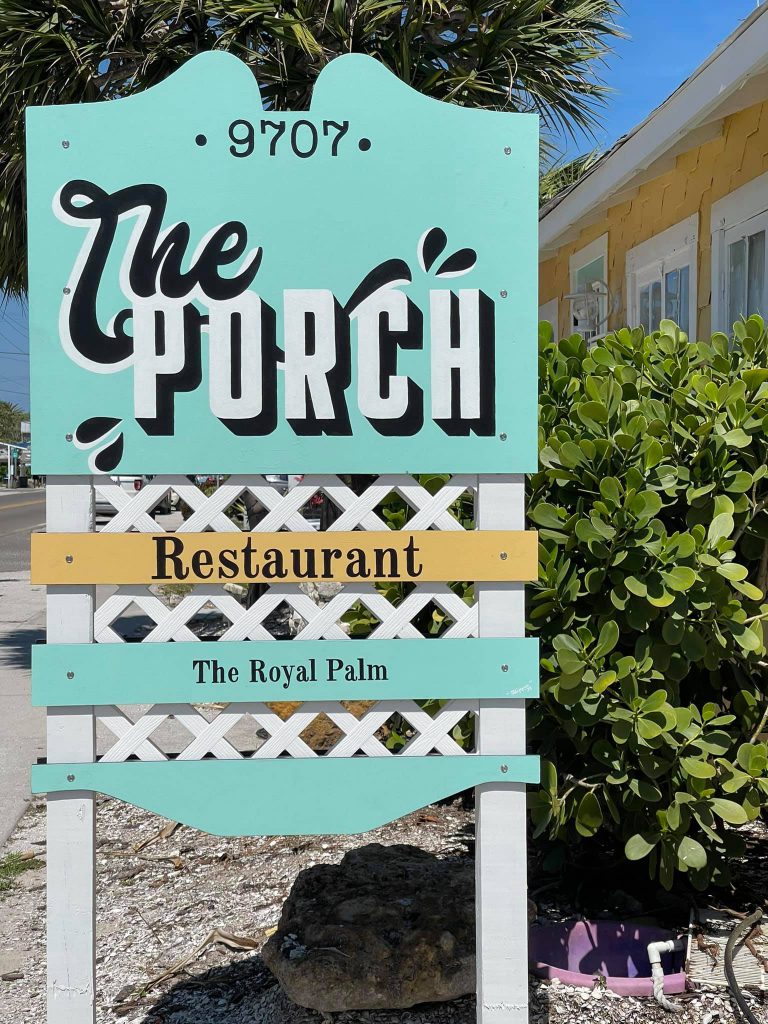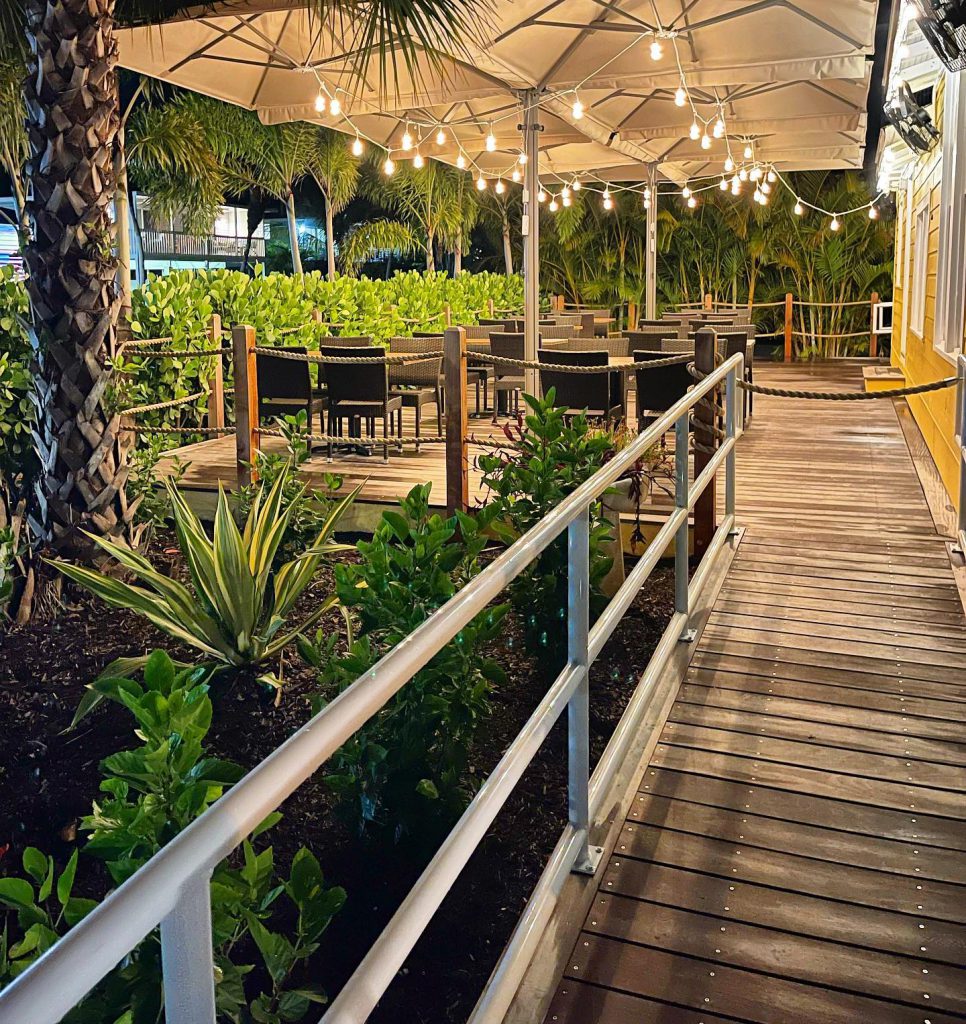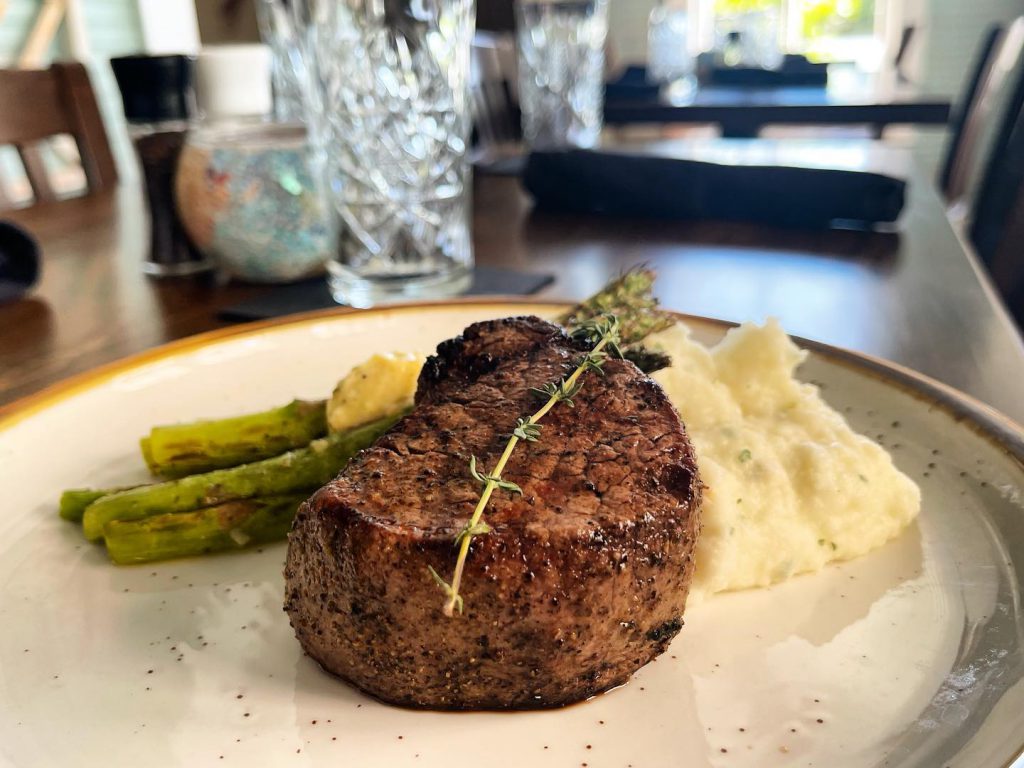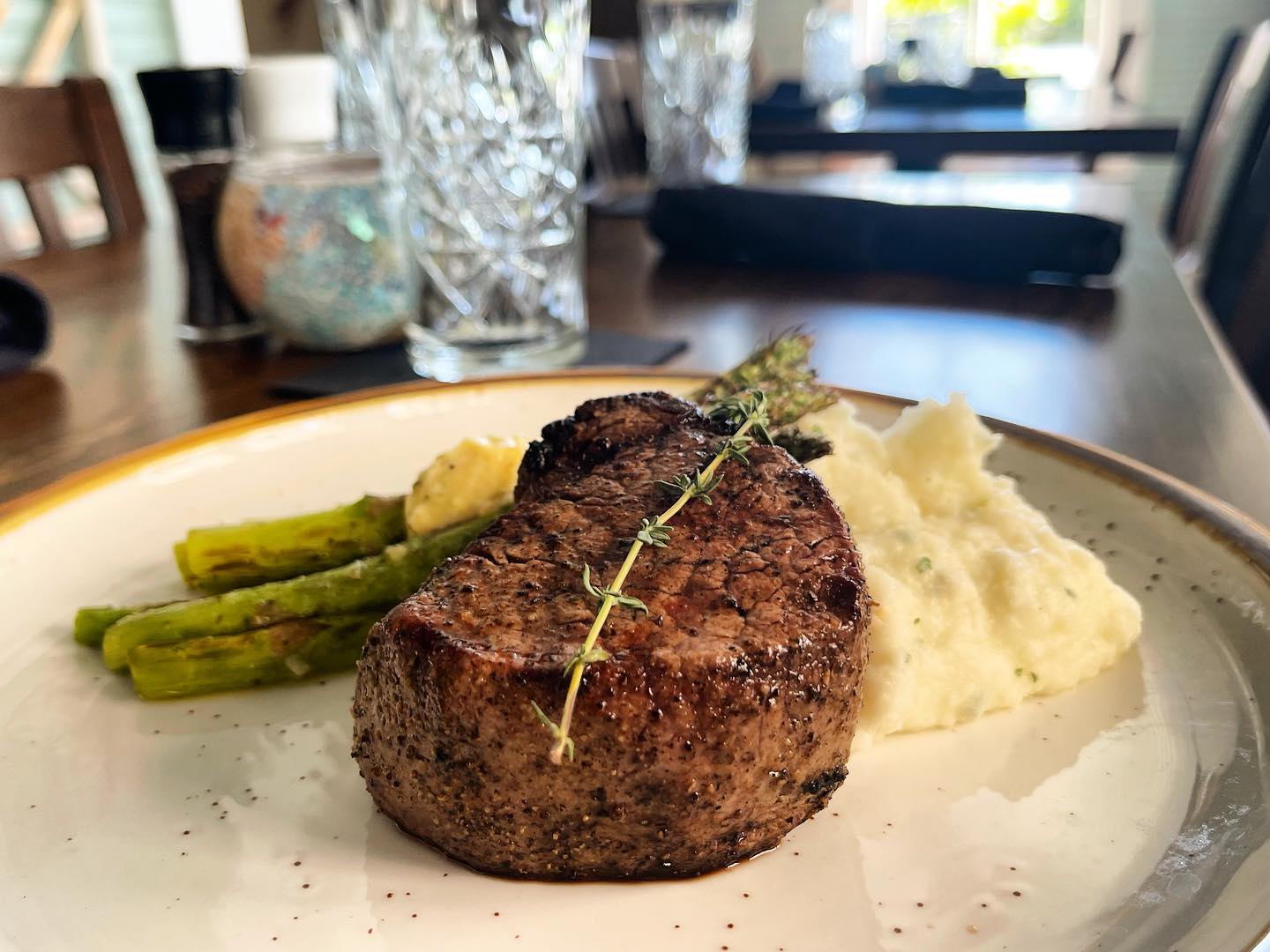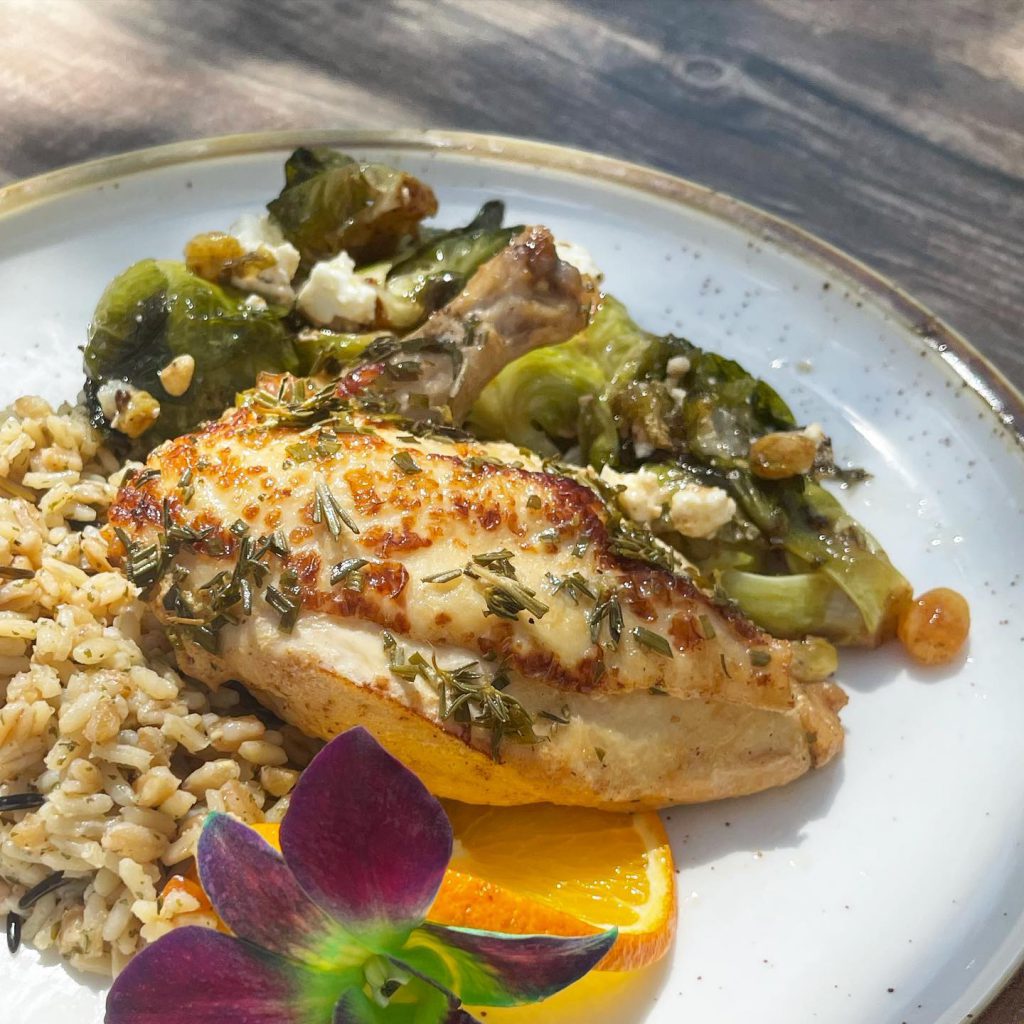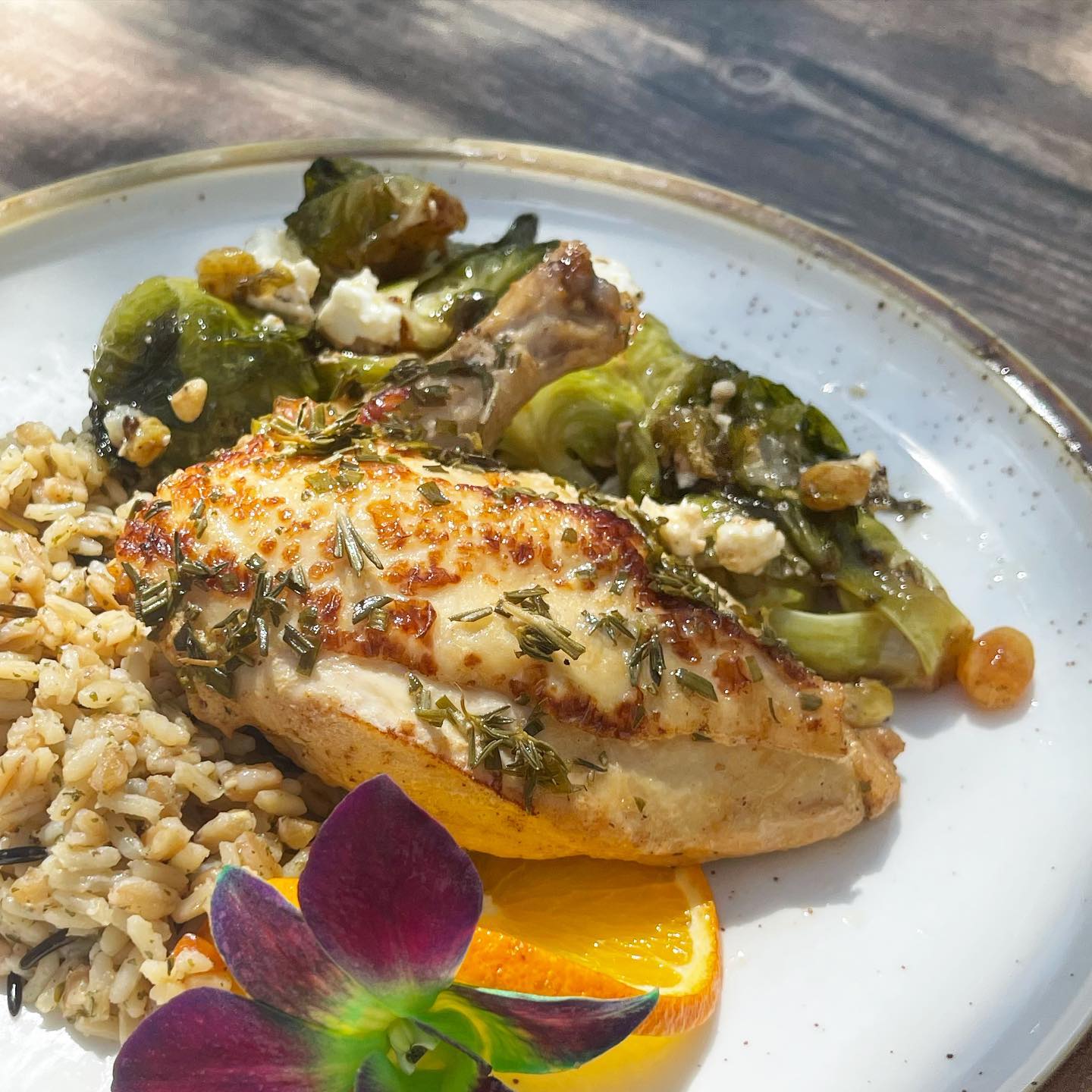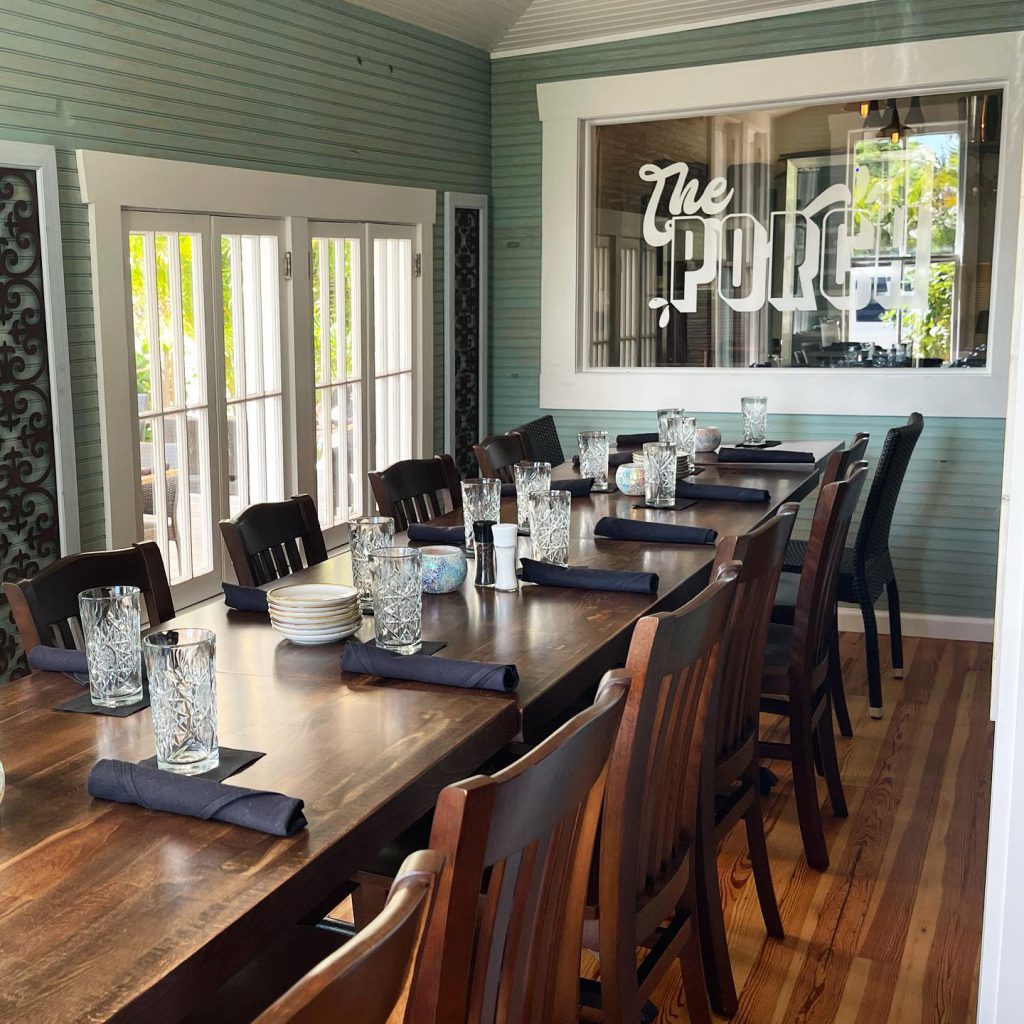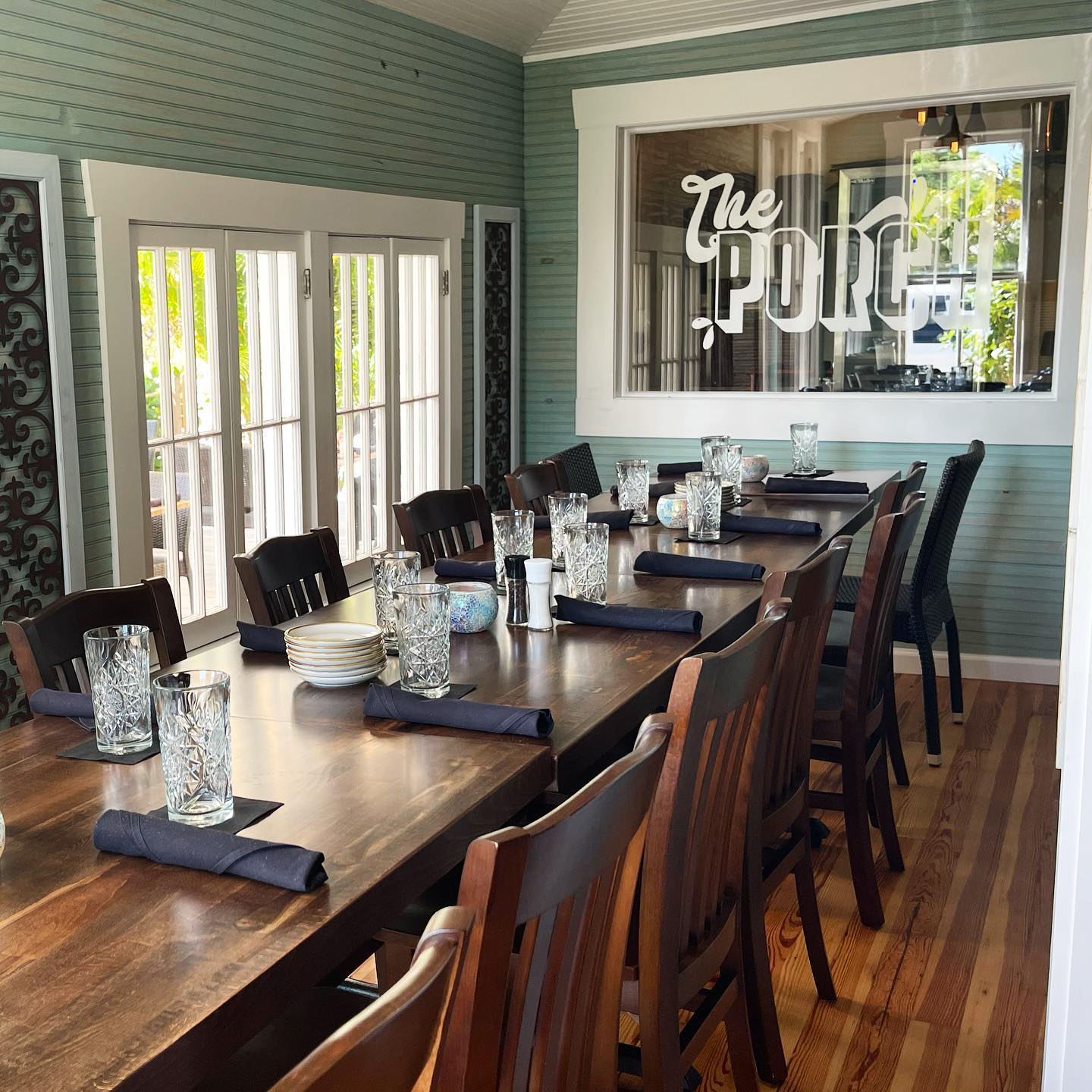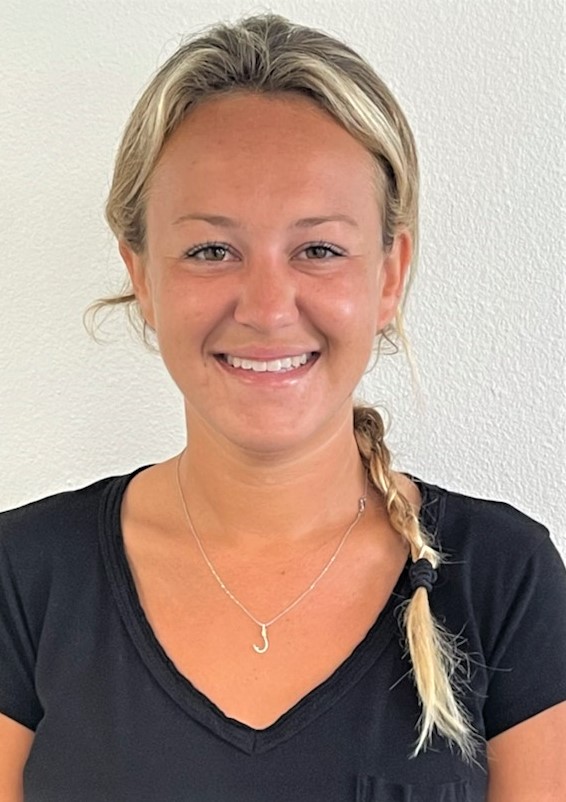 Meet Briana Gagnier – Vacation Rental Manager at Island Real Estate. Briana loves using her decade of experience living on Anna Maria Island to assist families with finding the perfect Anna Maria Island vacation rental for their family!