Over the years I have been asked what areas in Florida are most similar to Anna Maria Island. Vacation rental guests as well would ask, what is Anna Maria Island like compared to Sanibel, Captiva, Fort Myers Beach, Siesta Key and the list of areas with questions could go on and on. As our family continued residency on Anna Maria Island I would find our vacations would gravitate towards areas guests or real estate buyers would compare Anna Maria Island to. Below is a list of pros and cons from my personal visits to beach towns in Florida and Georgia. I hope my list helps to narrow down your potential vacation or Florida buying list even if it does not equate to business for Anna Maria Island. Of course, I don't think there is any need to go further than a stay on Anna Maria Island but for sure biased!
East Coast of Florida –
Firstly, the sand on the East Coast of Florida is extremely different from the sand on the Gulf side of Florida. The sand on the East Coast is granular and more sand in color. The Gulf Coast has the consistency of confectionary sugar and white in color.
Jeckyll Island – is in Georgia on the East Coast. There are many hotels to choose from on Jeckyll Island and plenty of opportunities to stay right on the beach. Compared to Anna Maria Island, restaurants I feel are limited with about 12 – 15. If a hotel stay is more your style then Jeckyll could be a good choice. A great deal of the island is uninhabited.
Amelia Island – I am not sure I understand how Amelia is an island. Don't get me wrong, I understand the definition of an island but this feels more like a mainland to me. The scope of Amelia is very large and has a similar feeling of Bradenton, FL for me than Anna Maria Island. I am sure there are plenty of folks that love Amelia Island as all the conveniences of the mainland are truly on Amelia because the island itself is so large. If you like Amelia Island then Bradenton, FL might be more your style. Of course, Bradenton does not have the shrimp like Amelia which Amelia is known for.
St. Augustine – is a fantastic spot to visit. There are beaches but honestly I would not visit St. Augustine if you are looking for lots of choices for beaches. St. Augustine is a historic area of Florida with lots of shopping, hotels and while most might call it commercialized I would call it quaint shopping. The holidays are a fabulous time to visit with their main square decorated in Christmas lights. I really don't see a big connection with Anna Maria Island but if beaches are not your thing and history is, then this would be a great choice for a visit.
The rest of the East Coast of Florida – There are some small areas here and there but for the most part the East coast is more commercialized than Anna Maria Island. Lots of condominiums, hotels, restaurants, you name it, you are within minutes of finding anything and everything. I really don't consider any towns similar to Anna Maria Island, a drive down A1A pretty much says it all.
Orlando – I don't think much needs to be said here. Orlando is not close to a beach. The only reason I mention Orlando is a great deal of visitors from Europe twin center their vacation. The first week in Orlando then the second week on Anna Maria Island to relax.
West Coast of Florida –
The pan handle of Florida has similar sand as Anna Maria Island but most areas are high rise and fairly commercialized. Lots of choices of things to do but places like Panama City, Mexico Beach all have a similar commercial feeling. Again, lots of folks love these areas for all the choices available but even a Mexico Beach or Seaside does not have the same vibe. More of an outdoor mall feeling overall. Lot's of chain stores, etc.
Cedar Key – This surprisingly comes up quite a bit. Cedar Key is quiet. Very quiet and honestly this is more like walking back in a time warp. The town has been well preserved however while on the Gulf Coast there are really not any impressive beaches. This is more of a fishing village than a beach town. Cedar Key is a good 30 minutes drive from any close large town. If you want to fish all the time with not much beach visits planned, this should be on your list to visit or buy at.
Clearwater, St. Pete Beach, Indian Rocks – These all have fantastic beaches. Mostly high rise with a street that travels along the beach. Lots of choices for things to do and will feel more like you are on a highway traveling the length of the beach then a small town feeling. Lots of choices for accommodations, both large and small. For sure more commercialized and for couples wanting more time out on the town, a popular choice.
Longboat Key – Longboat is the Southern island Anna Maria Island is attached to with a drawbridge. There are restaurant choices, great beaches and generally one street that travels North to South. Longboat is twice the length of Anna Maria Island with a few less restaurant choices than Anna Maria Island. There are high rise buildings on Longboat and travel is 2-3X that of Anna Maria Island to get to restaurants etc. Probably the best way to describe the difference other than the island length is I think Anna Maria Island has two-three gated areas. Longboat key probably has 50+ gated areas. It is more glitz and glamour than Anna Maria Island. If you care about the brand of clothing you are purchasing then LongBoat Key might be the right fit for you.
Siesta Key – Siesta village is similar in feel to Anna Maria Island. There are high rise on Siesta Key and the beaches are well known for very white sand. In addition, while a family destination, Siesta Key has a much stronger night life than Anna Maria Island. If beaches and a night life is what you are looking for then Siesta, Clearwater or St Pete Beach could be a perfect fit to your vacation.
Venice, Fort Myers Beach, Naples – High rise areas. Lots of condos, great beaches, feels more like you are on the mainland then a quaint island. Nothing wrong with these areas but you may need a vacation after your vacation. Real Estate supply higher so prices considerably lower than Anna Maria Island. Lots of choices for shopping and restaurants.
Manasota Key – Low rise, low attitude. The best way to describe Manasota Key is think Anna Maria Island in the 80's. Very similar to Anna Maria Island, less restaurants but great beaches.
Marco Island – High rise area with lots of choices to be on the beach. A more commercialized feeling and you can pretty much get anything you want within a short drive. Pretty quick paced compares to Anna Maria Island. Real Estate due to significance of supply is much lower priced than Anna Maria Island and less rental income as relation to price.
Boca Grande – Here is where things get interesting. The vibe, low rise nature, very few hotels on Boca make it a contender for a comparison to Anna Maria Island. Definitely less restaurant choices than Anna Maria Island. Boca has a low rise attitude I would say but the real estate is at least 25% higher than Anna Maria Island. Anna Maria Island is well populated compared to Boca Grande. Boca has a small village with some shops but in about half an hour you have walked all the shops. My wife absolutely loves Boca but my biggest complaint is not many restaurant choices. Very quiet, I would say quieter than Anna Maria Island. If restaurants and shopping is not high on your list and you just want to relax and have no traffic and layout on the beach then this could be a great fit.
Captiva – Is a low rise island on the West Coast of Florida and attached to the mainland via Fort Myers and Sanibel. Captiva is at the North side of the island and very quiet. Similar to Boca Grande. Not as many restaurant choices and similar challenges to finding accommodations as Boca Grande. Great beaches and has a similar low rise vibe to Anna Maria Island. Real Estate due to the remoteness of the area is more expensive than Anna Maria Island but rental income is similar to Anna Maria. There is a large resort in Captiva along with Golf Course.
Sanibel – ding, ding, ding. What I feel to be the most similar area to Anna Maria Island. Lots of accommodations choices, restaurants, and things to do. Low rise feeling and the shops are not chain or very few chains. Great place to ride a bicycle and would even characterize as better than Anna Maria Island for bike riding. Fabulous beaches, a bit wider than Anna Maria Island and larger but very similar.
I hope my quick details of Florida vacation and real estate choices is an aid to your next Florida get-a-way. Do some more research but if you are looking for the most similar areas to Anna Maria Island then Sanibel, Captiva and Boca Grande would be high on my suggested list. Of course nothing compares to Anna Maria Island but a few beach towns are close.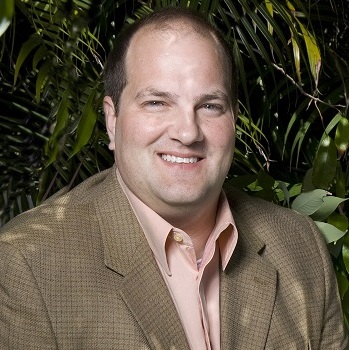 Meet Larry Chatt.  Larry is the Broker/Owner of Island Real Estate – and has owned Anna Maria Island investment property while residing in New England, Ohio, Colorado, Iowa and across Europe. He and his family have been on the island for decades and Larry has served his community in various roles with the Anna Maria Island Chamber of Commerce