In December, the Lakewood Ranch area will be graced by some of professional golf's all-time stars, namely Ernie Els, Darren Clarke, and Jim Furyk, as they participate in the new World Champions Cup, an event sanctioned by the PGA Tour Champions.
The competition will revolve around three teams: Team USA, Team Europe, and Team International. This exciting event is set to take place over three days, specifically on December 7th, 9th, and 10th. Each day will feature eight matches, with all nine holes showcasing team formats and singles.
Points will be awarded for every hole won, not just for the overall matches. This means there will be no "close outs" where the match ends prematurely due to one player leading by more than the remaining holes. Every hole will be crucial, irrespective of a team or player's position on the scoreboard.
The three legendary golfers, Els, Clarke, and Furyk, will serve as captains for Team International, Team Europe, and Team USA, respectively. Furthermore, all three captains will also participate as players. Each team will be complemented by five other skilled players.
For golf enthusiasts and viewers, the event will be televised on both ESPN and ABC, ensuring a broad audience can witness the thrilling matches and cheer on their favorite teams and players.
If you'd like to learn more, visit their website here WorldChampionsCup.com
Looking for accommodations during the event? Island Real Estate Vacations has you covered. Check out our rental inventory where you can find lovely homes, condo units, and great resorts. Or give us a call!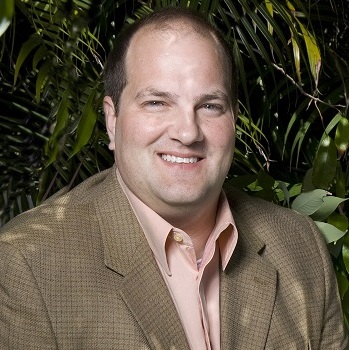 Meet Larry Chatt.  Larry is the Broker/Owner of Island Real Estate – and has owned Anna Maria Island investment property while residing in New England, Ohio, Colorado, Iowa and across Europe. He and his family have been on the island for decades and Larry has served his community in various roles with the Anna Maria Island Chamber of Commerce