Holmes Beach rental guidelines are extremely complicated and this post is an introduction into Holmes Beach Rental information. It is critically important that you find a real estate professional that understands all zoning requirements for all three cities of Anna Maria Island. First lets start with zoning in Holmes Beach City and how it relates to rentability. Rentability in Holmes Beach can be defined in five general categories.
Rent nightly – 365 guests per year
Rent weekly – 52 guests per year
Rent monthly – 12 guests per year
Rent monthly – less than 12 guest per year due to condominimum bylaws
Rent annually – 6 months or more. Normally referred to as tenant.
Below is the current Holmes Beach Zoning map. I would ALWAYS suggest verifying the zone your property is in by calling Holmes Beach City hall and confirming what they have on record. The map is not 100% accurate from property to property however it does paint a picture for Holmes Beach zones.
R1 and R1 AA zones may only be rented for 30 days or more. There has been a great deal of discussion in the past that one guest per month is acceptable however the code does dictate 30 day minimums so if you are purchasing a Holmes Beach property for rental income be sure to utilize 30 day minimums as your reference for income to be sure you use a conservative approach rather than an aggressive approach when calculating potential revenue. The typical buyer for these zones is someone who would like to stay multiple months and perhaps rental income is nice to have but not necessary to fiscally maintain the property.
R2-R4 zones can be rented a minimum of 7 nights. Holmes Beach does have a vacation rental ordinance which requires annual inspections for vacation rentals in these zones. The typical buyer for these zones is someone who would like to rent the property weekly for the vast majority of the calendar. A word of caution if you anticipate living in the property or visit for multiple months. R2-R4 zones are primarily filled with seasonal vacation rental homes so your neighbors normally change weekly or monthly. If you require significant rental income for your Anna Maria Island property then consider the impact later if you plan to live at the property permanently or a good portion of the year.
A1 zones can be rented nightly and it is zoned for high tourism. It is up for discussion if A1 properties require inspections however in my humble opinion inspections are not required for A1 zones and not subject to the Holmes Beach Vacation rental ordinance. I must state again, this is my opinion however after several years I have not registered A1 properties via the vacation rental ordinance in Holmes Beach. The typical buyer for this area is someone who wishes to be close to the beach and maximize rental income as well as minimize maintenance on the property since the vast majority of properties in the A1 zone are condominiums.
C1 – C3 zones are primarily commercial areas of Holmes Beach which are not residential friendly. If you are considering a commercial property be sure to find a sales professional that has assited in the buying and selling of multiple commercial properties in Holmes Beach. This is extremely complicated and if someone is informing you that you may rent a C1 – C3 property on a seasonal basis then I strongly suggest more research at Holmes Beach City hall is initiated. I can help with commercial property as I have personally bought, sold and developed on Holmes Beach Commercial property.
Take note, if you plan to rent your Holmes Beach or Anna Maria City property. Each of the two cities currently require inspections on an annual or two year basis. Bradenton Beach is currently working to modify their ordinance to require much of the same. Why is this mentioned? If the property you are considering has not been rented since 2015 then "owner improvements" which have not been permitted may cause significant grief. Normally cities do not inspect properties unless there is a significant reason to do so. However, once the property is signed up for one of either two cities to enter the seasonal rental pool that will trigger an inspection. Ground level usage in an elevated home may require permanent removal by the city. For sure non permitted work will be found and the improvements that may be adding value to the property being considered may be required to be torn out upon the Vacation rental required ordinance.
Do yourself a favor and PLAN to register your property as a vacation rental in the appropriate city. DO NOT plan to slip under the radar as all cities have become fairly effective at finding vacation rental advertising and linking it back to the property.
Buy a property on Anna Maria Island as a seasonal vacation rental is very complicated. Be sure to use a full time real estate professional with your search. No weekend warriors or non Anna Maria Island Real Estate professionals. There is too much at stake and each city has complicated ordinance that can significantly impact value if all characteristics of the property are not taken into consideration. I have written a blog to help you find the right real estate professional however I know any of our full time sales professionals at Island Real Estate would love to help. Happy hunting and good luck. Larry Chatt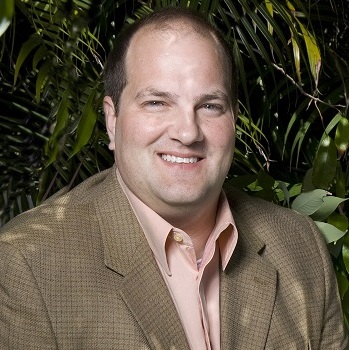 Meet Larry Chatt.  Larry is the Broker/Owner of Island Real Estate – and has owned Anna Maria Island investment property while residing in New England, Ohio, Colorado, Iowa and across Europe. He and his family have been on the island for decades and Larry has served his community in various roles with the Anna Maria Island Chamber of Commerce