Anna Maria Island real estate is very complicated. Three cities with different zoning as well as rules and regulations is a strong start. Not to mention vacation rental registration requirements vary in each city as well as their inspection criteria. Follow that up with Coastal Construction lines to be concerned with, riparian rights as well as rentability and it creates an equation for a disaster if a buyer tries to go it alone. An Anna Maria Island property is too large of an asset to risk not finding the right real estate professional to help with your once in a lifetime purchase. Of course this is where I would provide a "plug" for Island Real Estate sales professionals as we only have full time sales professionals in our office. While the rest of Anna Maria Island in recent years has doubled their sales staff. Over the last decade Island Real Estate has only added two full time sales professionals that combined have sold real estate ON Anna Maria Island for more than 40 years. I have heard too many horror stories of buyers using a friend or friend of a friend that truly is a weekend warrior. A Sarasota or Tampa real estate professional will be hard pressed to understand the zoning and rentability requirements for Anna Maria City, Holmes Beach as well as Bradenton Beach. It is just next to impossible to keep up with multiple areas and city rules and regulations. I do however recognize there are great real estate professionals in other organizations on Anna Maria Island. For real estate professionals outside of Island Real Estate be sure to use my supplied questions below to help you make sure you have found one of the "good one's." Check out below.
A) Is their office located on Anna Maria Island? If the answer is "no" then likely you should move on and there are no further questions to be asked. A follow up question if you are not ready to move on quite yet is ask them if they live or at least own property on Anna Maria Island. If neither of these is true I strongly suggest move on to another professional that lives and breathes Anna Maria Island. There are way too many changes on the island not to enlist a locals help. For example, did you know pools in Holmes Beach count towards the non permeability of the land?
B) Use some of the zoning information I have provided in my Holmes Beach or Anna Maria City rental posts and ask the real estate sales professional specific questions on rentability of zones in the City you plan to purchase in. All FULL TIME local sales professionals should be aware of at least one of the three zones you ask about.
C) Ask if there are any occupancy restrictions in Anna Maria or Holmes Beach? If you wanted to rent out to 16 people is that allowed? If the sales person answers "no problem" without caveats then RUN and run FAST, that is away.
D) Finally, I have heard too many buyers be guided that rental income will cover their mortgage. Perhaps back in 2015 this were true, the capital expenditure to purchase an Anna Maria Island property along with operational expenses could be covered by rental income. If your real estate professional is informing you rental income will cover all your expenses please call or email me for a second opinion.
I am always happy to help answer questions you may have about Anna Maria Island real estate. Feel free to email or give me a call on my direct line. (Larry@IslandReal.com) or (941) 345-1288. I pre-apologize it can sometimes take 48 hours to return calls as well as emails but I am happy to help with questions you may have.
I hope the questions above help to find the right sales professional for your Anna Maria Island real estate search. Anna Maria Island real property can be extremely complicated and don't leave your large asset purchase up for chance. Good luck and happy hunting!

Larry Chatt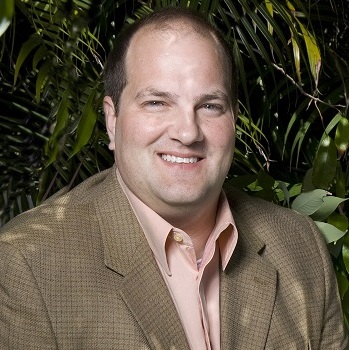 Meet Larry Chatt.  Larry is the Broker/Owner of Island Real Estate – and has owned Anna Maria Island investment property while residing in New England, Ohio, Colorado, Iowa and across Europe. He and his family have been on the island for decades and Larry has served his community in various roles with the Anna Maria Island Chamber of Commerce