Family fun on Anna Maria Island is all about love, and we have plenty of things you'll love to do with your family while vacationing on Anna Maria Island.
Family Fun on Anna Maria Island!
Make it a day trip and visit some of the Manatee county parks which are as close as a bike ride to Anna Maria Island or check out some of our other day trip recommendations! There are plenty of other parks to have a picnic or you can spend a day with the kids at the local children's playgrounds.  (Note, the tower in the picture can be found at Robinson's Preserve which has fantastic views in all directions!)
Restaurants – Dining
If you're looking for a family friendly restaurant try checking out one of the island's Gulf Front or Bay Front restaurants featuring live entertainment and a comfortable inviting atmosphere.  If you are looking for general dining information visit our restaurant summary page for more dining out choices.
Things To Do – Family Fun
If you're getting tired of swimming or visiting the many beaches in the area there are plenty of public pools to visit as well. Take a trip to one of the area aquariums to get a close up look at the sea life! A short trip to the Florida Maritime Museum will be both educational and fun for the whole family.
If you're visiting during the summer there are plenty of additional options, such as participating in the turtle watch which takes place between May 1st-October 31st. The kids can learn about the local turtles and see some of the nesting grounds that are penned off with stakes and tape right on the beaches. Kids can also learn to surf with the kid's summer surfing camps!
Ellenton Outlet Mall also offers plenty of family fun. Featuring shops, restaurants, and sights galore there is plenty to keep you in the area for a full day. There is also the Bridge Street Market in Bradenton Beach to check out.
Take a water shuttle trip on the Island Pearl to various locations and maybe even see some dolphins! Or for those who prefer solid ground the Anna Maria Island Trolley the Crown Jewel will take you around the island for free!
If you would like you can take a video tour of Anna Maria Island before you visit to get acquainted with some of the sights and locations!
Video Tour
Invite your kids to share their opinions or check out more activities in our Kid's Corner or check out the Top Ten Kid's Activities.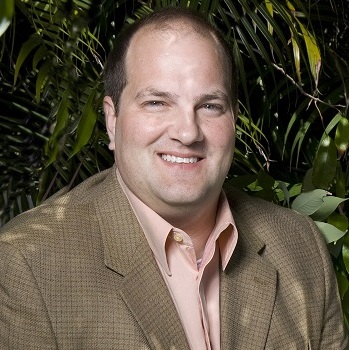 Meet Larry Chatt.  Larry is the Broker/Owner of Island Real Estate – and has owned Anna Maria Island investment property while residing in New England, Ohio, Colorado, Iowa and across Europe. He and his family have been on the island for decades and Larry has served his community in various roles with the Anna Maria Island Chamber of Commerce