Anna Maria Island – A small town Anna Maria Island parade is just what is needed to bring together the locals and vacationers.   When you forget your cares for a few hours, and become friends with anyone who sits next to you.   You strike up a conversation about the pristine Anna Maria Island beaches, or even about the vacation rental they are staying in for their beach holiday while you wait for the first sounds of fanfare to hit your ears.
There is a simple thrill you get when you see the colorful floats, hear the music, to grab as many beads/candy as possible and also seeing the joy of children's faces when someone in the parade looks their way before tossing something just for them!  Even seeing someone on one of the floats you recognize will make you stand up and cheer.  If you are a local or frequent visitor to Anna Maria Island you will see many businesses you know or have used in these parades.  Maybe even one year you yourself will be on one of the floats handing out joy!
It seems Anna Maria Island has a parade for just about everything.  Here is a list of some of the bigger parades you will see for different times throughout the year:
Christmas Parade – usually the 2nd week of December
Lighted Boat Christmas Parade – also usually the 2nd week of December
St. Patrick's Day Parade – usually the Sunday right before or after March 17th
July 4th Parade – always on July 4th no matter what day of the week that is.
The parade route usually runs north from Coquina Beach on south Anna Maria Island, to the Anna Maria City Pier at the end of Pine Avenue using Marina Drive.  Depending on how many floats participate will make the difference of where the parade starts.   Island Real Estate always makes sure we have a presence, and everyone on the float is someone who works in the office and/or their families.  We love the chance to get out in the community, and bring our beach guests a little extra happiness during their Anna Maria vacation.
Next time you plan your beach vacation on Anna Maria Island with Island Real Estate make sure to ask your Reservationist if there may be a parade during your stay!  If there is make sure to set that day aside to come join in the festivities on Anna Maria Island.  Look forward to seeing you soon with your lawn chair next to mine, and I may even share the goodies I collect.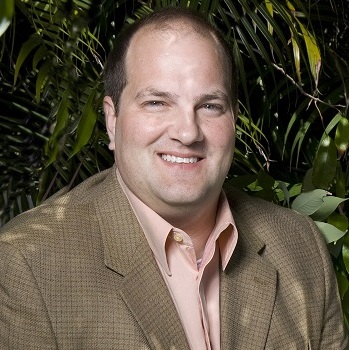 Meet Larry Chatt.  Larry is the Broker/Owner of Island Real Estate – and has owned Anna Maria Island investment property while residing in New England, Ohio, Colorado, Iowa and across Europe. He and his family have been on the island for decades and Larry has served his community in various roles with the Anna Maria Island Chamber of Commerce