Disney's Magic Kingdom is one of the six theme parks located at Walt Disney World in Lake Buena Vista, FL. If you want to get the full experience at the Magic Kingdom park an Orlando day trip from Anna Maria Island is a great choice!
Disney's Magic Kingdom will bring out the kid in you. All of the fairy tales you grew up with come to life in beautiful and amazing fashion. Explore the park and expect to see many of your favorite story book characters roaming and interacting with the guests! Throughout the day parades are held featuring the likes of Mickey Mouse, Minnie Mouse, Pluto, Goofy, and many other recognizable faces!  Be sure to stay late and watch the fireworks show.
Attractions
Split up into various regions you can take a walk through the Agrabah market just like Aladdin did or venture through areas themed after the Toy Story world. Maybe even take a trip to infinity and beyond with Buzz Lightyear!
Centered in the park is the most famous and recognizable of the Disney landmarks, the Cinderella castle. Although seemingly much taller, the Cinderella castle stands only 190 feet tall. A keen visual trick played by the architects causes the viewer's perspective to make the castle stand much taller and wider than it actually is.
Disney's Magic Kingdom features over 38 attractions, 45 shows and entertainment opportunities, 28 dining locations, and 13 events and tours! You can be guaranteed enough activity to keep both you and the kids entertained.
Park hours for summer are 9:00AM to 11:00PM with differing hours on holidays however we always suggest you check with Disney for park hour changes.
More theme park options are also available.
Disney's Magic Kingdom
Lake Buena Vista, FL 32830
(407) 934-7639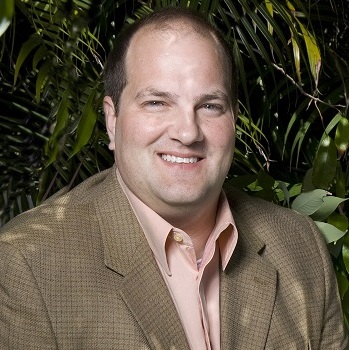 Meet Larry Chatt.  Larry is the Broker/Owner of Island Real Estate – and has owned Anna Maria Island investment property while residing in New England, Ohio, Colorado, Iowa and across Europe. He and his family have been on the island for decades and Larry has served his community in various roles with the Anna Maria Island Chamber of Commerce