Looking for that "Old Florida" place to take the family, a place that will take you back in time to an era where good fresh seafood was a standard? A place where reasonable prices, a casual family atmosphere and courteous service still exist? Look no further… Captain Curt's Crab & Oyster Bar is just that place.
Captain Curt's Crab & Oyster Bar is located at Captain Curt's Village in Sarasota Florida on beautiful Siesta Key. Home to one of the best beaches in the world! The Travel Channel, in their Best Beaches series, ranked Siesta Key Beach "The Best Sand Beach" and "Captain Curt's the Best Family Restaurant on Siesta Key". So come to Siesta Key for all it has to offer and visit us at Captain Curt's and enjoy great seafood, great entertainment, and great fun.
One of my favorite things to do to relieve some stress is a good night out of karaoke. This is where you too can be a star! The Backroom's Karaoke is one of our most popular events. Three times a week the stage lights up with talent from locals, tourists and occasionally a famous celebrity. Karaoke nights are a great way to get together with friends and have a blast. The place to be is the Backroom Saloon on Karaoke Nights!
Karaoke isn't the only entertainment. You can catch live music every night of the week, and a bingo night on Sundays (excluding football season) with some fabulous prizes. Here is a short list of the other entertainer's that are a must see!
1. On Monday nights 9 to 11:30PM – The FAB Three is a three piece acoustic show dedicated to the music of Lennon/ McCartney, Harrison and Starr. The performers are: Rick Rehnberg, a long time Florida troubadour formerly of Noisy Neighbors, and The Painkillerz, Michael Corley, guitar extraordinaire, formerly of Lotus Fire and Souvenir & John Garrett, also a former Souvenir member, rounds things out on vocals and percussion.
2. On Tuesday nights 9 to 11:30PM – James "Sunny Jim" White spent more than a decade in the Caribbean as an artist-in-residence at the Hyatt Regency Grand Cayman, and this is reflected in the laid-back outlook of his music. From ballads to upbeat fun soca tunes, his original songs tell the story of the islands.
3. On Wednesday nights 9:30PM to 12:30AM – Marc Anthony is a full-time touring musician with a performance list containing over 3000 songs with music ranging from the 50's through the 90's. Great old school music to get the rockin' crowd into the retro groove. "This one guy sounded like six! The best one man show we have ever seen." This is where the party doesn't stop, until the polyester melts! Some times you may even see a guest appearance by Kacey Freeman and Lori Hicks who works with Marc for Retro Production shows.
The only thing better than the music is the FOOD! You cannot leave without at least trying some of their award winning clam chowder or the famous shark bites. A few of my favorites include their Mahi Mahi dinner, the grilled prime rib with au jus, or the pork tenderloin sandwich. For those of you who love salads they have a delicious chicken caesar salad with their own dressing made in house! This location is just a short scenic drive from Anna Maria Island south to Siesta Key through Longboat Key and St. Armand's Circle.
Captain Curt's
941-349-3885
1200 Old Stickney Point Road
Sarasota, FL.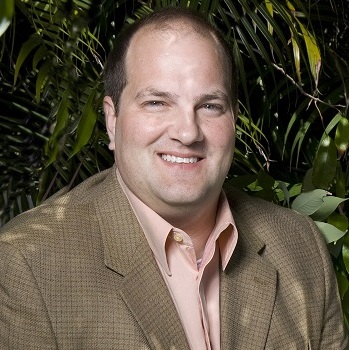 Meet Larry Chatt.  Larry is the Broker/Owner of Island Real Estate – and has owned Anna Maria Island investment property while residing in New England, Ohio, Colorado, Iowa and across Europe. He and his family have been on the island for decades and Larry has served his community in various roles with the Anna Maria Island Chamber of Commerce