Business or pleasure? Why not both! With the help of Consider It Done, Anna Maria Island's errand and assistance service, you can make your business trip a vacation too! Consider It Done specializes in personal, business, and vacation assistance. Their business services include accounting, transportation, island tours, organization, meeting and event planning, scheduling and correspondence, communication, gift purchase, computer work, and deliveries. Their excellent and broad services allow you time to enjoy everything that Anna Maria has to offer while wowing your boss!
"We do what you can't do, don't have time to do or simply don't want to do."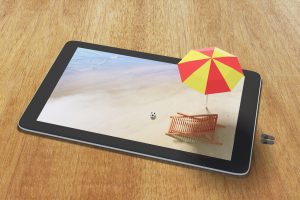 Consider It Done
Website – www.consideritdoneami.com
Email – consideritdoneami@gmail.com
Office – (941) 896-4089
Need some ideas where free wi-fi is offered?  Visit our information page on establishments that provide free wi-fi on Anna Maria Island.