There is fantastic shopping to be had on Anna Maria Island however some shop-a-holics need more.  Sure Anna Maria Island has lots of shopping opportunities but if you are looking for 100's of sneakers to choose from, 100's of different pants, shirts, blouses or Jeans then visiting anyone of our malls within an hour drive of Anna Maria Island will fill that shopping need you have.
The Westfield Mall in Brandon is a great choice.  Realize this is not to be confused with the Westfield Mall in Sarasota which is good however the Brandon location is MUCH bigger.
The Brandon Westfield Mall has several electronic stores.  The biggest being FYI which is a huge music and electronics store.  If you are looking for some great video games then hit the game stop or maybe even the APPLE store.  That's right, there is an Apple store for all those hard to find items you may need.  The store is outfitted with lots of computers and gadgets for you to try first hand.
The major Department stores for Westfield at the time of this writing is Dick's which is a sporting goods store, Dillards, JcPenney's, Macy's and Sears.  If you are looking for some more clothing and Jewelry stores then the mall will not disappoint.  Coldwater Creek, Coach bags, The Disney Store, Fossil, Abercrombie & Fitch, American Eagle,  Guess, Lucky Jeans, and many many more stores.   I have been told some other stores not to miss out are SEPHORA, Ann Taylor Loft and MAC cosmetics.
If you are looking for a bite to eat then there is plenty to choose from as well.  Starbucks, Cheesecake factory, Five guys a great burger joint, California Pizza kitchen and about 10 other choices.
So, with the above description I have barely dented the stores at the Brandon Mall but hopefully I have peaked your interest if you are adventures and want to leave the serenity of Anna Maria Island for a big shopping day.  If you are visiting the Brandon Mall for a specific store then be sure to visit the Mall's information page to be sure it is there.
One last thing, another person explained going to the Brandon-Westfield mall…"you failed to describe the Euro-phobic feeling when one steps inside this palace of commerce.  The sights of shiny new things all waiting to be purchased – it gives me goosebumps!!"
Westfield Brandon Mall
459 Brandon Town Center
Brandon, FL 33511
(813) 661-5100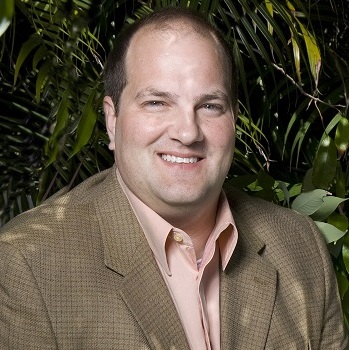 Meet Larry Chatt.  Larry is the Broker/Owner of Island Real Estate – and has owned Anna Maria Island investment property while residing in New England, Ohio, Colorado, Iowa and across Europe. He and his family have been on the island for decades and Larry has served his community in various roles with the Anna Maria Island Chamber of Commerce