SeaWorld is the perfect Anna Maria Orlando day trip for visitors.  In addition, United Kingdom visitors typically hit Orlando for about 3-5 days then come to Anna Maria Island for a week long REAL vacation.
Sea World is just a short drive from Anna Maria Island making it a great Orlando day trip destination.  If you can get the family up and ready to leave by 8:00 AM you should reach Sea World
by 9:30 AM and walking through the front gates of Sea World, Orlando by 10 AM.  We like to leave a little earlier and stop at the Denny's just across the street from Sea World for a strong breakfast to start our day.  It starts us off on the right foot after the quick 1.5-hour ride to Orlando and seems to help the kids calm down since they can see the entryway to Sea World just across the street.  Most parking in Orlando is NOT free and Sea World charges to park.
Sea World has a ton of stuff to do for all ages.  They have an amusement park outfitted with a roller coaster that any adult would love.  Tea Cups for those of you that have strong stomachs, swing rides, twirling rides, you name it.  Of course, Sea World is not as large as a stand-alone amusement park but it has plenty to get you past your roller coaster "fix."   Sea World also has the classic water log ride and you can see a portion of the ride in the video shown below.
SeaWorld also has a large play area for children.  Huge climbing nets will keep your children playing for hours and nearby is a water play area if they get bored of nets or other play areas.
Of course, we cannot forget the shows.  The biggest show of all, "Shamu" will not disappoint.  Plenty of jumps, dives, and splashes.  Another great show is a dolphin show where more than 5 dolphins jump in unison all throughout the water.  A high diving show lets your children watch as parrots buzz by just over your heads as well divers dressed in costumes dive into the water from about 30-40 feet above.   One last show which is great for kids.  The Sea Otter show is filled with blunders, clean jokes, and a few animals that perform tricks that even the toughest critic will be impressed with.
There are lots of sea life to view at Sea World.  There is a great penguin exhibit where you see a great variety of penguins.  There is sea life tunnel where sharks and other sea life swim throughout the tunnel overhead.  The tunnel provides plenty of Oohs and aahs.  After one of the shows, there is a neat spot where the floor below is made of glass and right above is a glass ceiling both outfitted with plenty of sea life.  Children love to run around and chase the fish in the floor.
Be sure to bring your sunscreen, some cash, and a little patience and Sea World will offer a lifetime of family memories.  For more great theme park info, be sure to visit our theme park/water park page!
SeaWorld Orlando
7007 SeaWorld Drive,
Orlando, FL, 32821
888 800-5447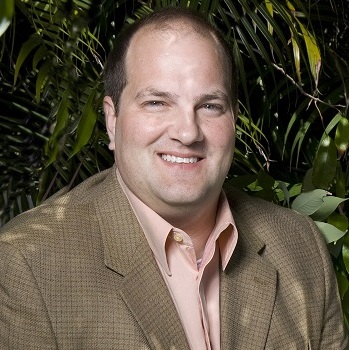 Meet Larry Chatt.  Larry is the Broker/Owner of Island Real Estate – and has owned Anna Maria Island investment property while residing in New England, Ohio, Colorado, Iowa and across Europe. He and his family have been on the island for decades and Larry has served his community in various roles with the Anna Maria Island Chamber of Commerce