Just a short drive over the Sunshine Skyway Bridge brings you to the Dali Museum in St. Petersburg. It is the permanent home of the world's most comprehensive collection of the renowned Spanish artist's work. With over 2000 pieces compiled by the private collector A. Reynolds Morse and his wife Eleanor Morse over a 45-year period, it is celebrated for its 96 oil paintings.  In addition to the 96 oil paintings, the collection includes over 100 watercolors and drawings, 1,300 graphics, photographs, sculptures and objects d'art, and an extensive archival library. Periodic rotations of the collection and special exhibitions allow museum goers to view new work on repeat visits.
Magnificent are the 6 over-sized masterpieces. Free tours explain the artist's renderings.  The Hallucinogenic Toreador (1969-1970) is one of those paintings that Dalí conceived while in an art supply store in 1968. Another well know painting is the The Disintegration of the Persistence of Memory(1952-1954).In this work of 1954, Dalí reinterprets his popular 1931 painting entitled The Persistence of Memory in order.
The priceless collection of Dalí's work, which is the largest outside his home country of Spain, desperately needs protection from the elements and adequate room for display. The new Dalí will overlook Tampa Bay in the beautiful Florida West Coast city of St. Petersburg, just 20 minutes from Tampa International Airport. With a two-year construction timetable, the new museum should be completed in fall of 2010. Grand Opening celebrations will occur in the winter months of 2011. The new Dalí is designed by internationally acclaimed architect Yann Weymouth of Hellmuth, Obata + Kassabaum, Inc. (HOK). He worked alongside architect I.M. Pei on the renovation of the Louvre in Paris. The museum will be a work of art reflective of Dalí's unique juxtaposition of classical and fantastic elements. A huge glass structure will flow forth from a "treasure box" housing the artwork, and a giant boulder from Dalí's homeland will appear to support a corner of the building.
In the meantime the Dali exhibition is still displayed in the current museum.
Salvador Dalí Museum
1000 Third Street South
St. Petersburg, FL 33701-4901
Phone: 727.823.3767
Fax: 727.894.6068
For more things to do visit our Anna Maria Island blog.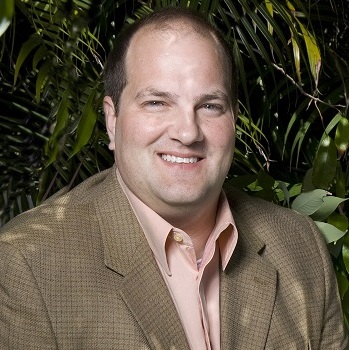 Meet Larry Chatt.  Larry is the Broker/Owner of Island Real Estate – and has owned Anna Maria Island investment property while residing in New England, Ohio, Colorado, Iowa and across Europe. He and his family have been on the island for decades and Larry has served his community in various roles with the Anna Maria Island Chamber of Commerce