By Jodi Nichols, Director of Property Operations
In the business of vacation rentals, an often overlooked necessity is the need to "freshen" your vacation property annual. Competition for bookings grows as the number of vacation rentals on Anna Maria Island continues to rise year after year. So let us help you keep your property on the cutting edge.
You don't need to spend thousands of dollars every year in upgrades. You only need to make minor updates to keep up each year, such as replacing comforters, throw pillows, rugs, door mats, etc… It's also important that properties offer current amenities such as flat screen TV's and Wi-Fi and that they are clutter free.
Try to keep in mind that guests are not looking for a lot of knickknacks and fake plants. While these items might be cute and and some homey feelings, they are also dust collectors and can make the property look cluttered and dated. Guests tell us that they want plenty of open space, regardless of the property size and that space needs to look fresh, clean and inviting. Vacation rental properties that are updated annually will appeal to guests, which will ultimately maximize revenue from your investment.
To assist with this, the Island Real Estate staff has started walking many properties to ensure everything is in proper working order and in top condition. This is a service that we complete annually at no additional cost to you. During this process, a property condition report is completed. The checklist covers items such as the condition of furnishings, décor and upgrade recommendations. Once completed, your property's report will be emailed to you with.
If you have any issues or concerns regarding your property, please contact me at Jodi@IslandReal.com . I have over 20 years experience working in vacation rental, and I am happy to help optimize your property for attracting and satisfying Anna Maria Island vacationers.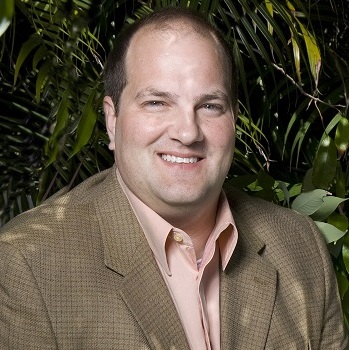 Meet Larry Chatt.  Larry is the Broker/Owner of Island Real Estate – and has owned Anna Maria Island investment property while residing in New England, Ohio, Colorado, Iowa and across Europe. He and his family have been on the island for decades and Larry has served his community in various roles with the Anna Maria Island Chamber of Commerce