On this page Big Cat Sanctuary, Horseback Riding, Fishing, Mote Aquarium, Kayaking
Teenage angst doesn't go away for vacation. We've all been there before. Being a teenager is frustrating, and raising a teenager is hard work. Frustration doesn't end when the airplane door closes, and exhaustion and schedule upset don't always bring the best attitudes. It's hard to get a straight answer when asking any child what they would like to do. Honestly, they probably don't know what they want to do when they are on vacation either.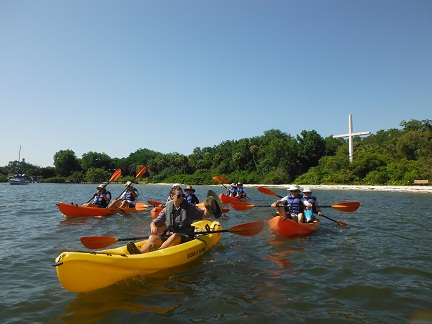 Anna Maria Island has so much to offer families, including their teenagers. It's hard to find things to do with kids on Anna Maria Island with just a simple google search. Therefore, we searched the whole island and surrounding areas for the best activities for teenagers to enjoy while on vacation. After all, if the kids aren't enjoying their vacation, chances are their parents aren't either. These activities are loads of fun, and inclusive for all age groups. Create some beautiful memories with your toddler, tween, or teenager through these Anna Maria Island adventures!
Big Cat Habitat Gulf Coast Sanctuary
This is an adventure that teens and younger children will not want to miss out on. Big Cat Habitat is located in Sarasota, Florida which is an easy 50-minute drive from Anna Maria Island.
This growing large cat sanctuary is the perfect place to spend the day having some educational fun. They are a non-profit business, so all admission fees go straight to feeding and caring for all the wonderful animals that currently call this sanctuary home. Inside the sanctuary, families will be in a state of awe after experiencing the tigers, lions, bears, primates, petting zoo, and much more! Nobody leaves the Big Cat Habitat Gulf Coast Sanctuary without being completely satisfied with their experience. Visitors also help significantly with rehabilitation and saving the lives of many animals through their admission fees.
Big Cat Habitat is open Wednesday through Sunday from 12 pm – 4 pm. Don't forget to purchase tickets before heading to the sanctuary
Horseback Riding On The Beach
Anna Maria Island is already a magical place for families to visit. To completely feel like they are on a fairytale vacation, visitors always love to go horseback riding on the beaches. Additionally, visitors love to stay in a vacation rental rather than a hotel so they can watch the horseback riders along the beach while they relax!
This unique family experience is usually a once-in-a-lifetime experience for most vacationers. This is the best way to fully experience the island outside of a motor vehicle. Enjoy the endless ocean views, pristine beaches, and the ride of a lifetime by choosing to go horseback riding on Anna Maria Island's fantastic beaches.
We do recommend reserving your spot ahead of time. Doing so will ensure that the opportunity is available to the whole family. Here are a few places on Anna Maria Island that offer horseback riding:
Guided Day Fishing Trip
This is the best way to get out on the water and enjoy some fishing! Many believe that this is only a "boys" activity, but in fact, it is fun for the WHOLE family. On these guided fishing trips, vacationers could see dolphins, whales, sharks, seals, and many more different types of marine life. Being on the open water is calming, and offers stunning views of Anna Maria Island that visitors otherwise would not be able to enjoy.
Guided day fishing trips can be catch and release or catch and eat. Grouper is a very common favorite amongst the locals, and catching one is the greatest experience. The guides on the fishing trip will help bait, reel, and are very informative and fun to be around. This is essential for children and teens to have fun! They don't have to worry about knowing HOW to fish, because the guides will teach them and be there every step of the way. Grouper, swordfish, tarpon, redfish, and many more can be caught during a fishing trip on the Gulf Coast. The warm waters also provide a more enjoyable experience than fishing trips in the Atlantic or Pacific oceans.
Make sure to make reservations in advance, otherwise, there might not be any availability to go on a guided fishing trip. Here are a few guided fishing companies to choose from:
Mote Marine Laboratory and Aquarium
This gorgeous facility and its staff are heavily focused on research and education. Although their research originally focused on sharks, it has expanded to include marine models for studies of human cancer, the effects of human-made and natural toxic substances on humans, the environment, and the health of wild fisheries. Its mission is to develop sustainable fish restocking techniques, food production technologies, and ocean technology to shed light on the health of our environment.
The Mote Aquarium features many different exhibits for families to enjoy such as the Shark Zone, Florida Watershed, Manatees, and Otters & Their Rivers. One of the most talked-about exhibits is the Megaladon Jaw & Fossil Creek which takes visitors back in time to learn about prehistoric marine life.
Tickets can be purchased online or at the door!
Kayaking
Kayaking in the gorgeous waters of Anna Maria Island is one of the most amazing experiences that visitors and their children can experience. Whether vacationers rent their kayaks and go on an adventure with the family, or they choose a guided kayaking day trip there's a kayak adventure for everyone.
There are plenty of places to rent kayaks for a half or a whole day for the whole family. Additionally, there are plenty of calm waters to enjoy kayaking through around Anna Maria Island. We recommend kayaking in Anna Maria Sound or Bimini Bay! It's important to be away of the Florida Kayaking Regulations before setting out on an adventure with the family. Following these regulations will ensure the whole family is safe, and no violations are taking place.
Guided kayak trips are phenomenal experiences for families to enjoy. There are guided mangrove tours that weave through the local mangroves of Anna Maria Island. Manatees, rare species of birds, and dolphins are just a few species of animals vacationers will see as they peacefully cruise through the mangroves.
Make sure to reserve the guided kayak trip a couple of days in advance or before setting out on vacation to ensure the opportunity is available. Here are a few of the best-guided kayak tour companies:
Happy Paddler Kayak Tours & Ecoventures
Beach Bums Recreational Rentals & Tours
If you're bringing your family with older kids to Anna Maria Island, where you spend your precious vacation time is the most important part. These activities can be sprinkled between leisurely days at your beachfront vacation rental provided by our expert team at Island Real Estate. Book your getaway online today. Questions? Contact us today.
What A Happy Guest Says About Island Real Estate Vacations on Google
My entire family absolutely loved the condo we rented on the beach from Island Real Estate! Our accommodations were fabulous! The place was newer – maybe only 5-8 years old, clean and well cared for, and very much like home, just like they promised! Our patio faced the ocean over the fenced pool area with a gate leading out to the beach. I would DEFINITELY rent this place again, and loved working with Island Real Estate – such friendly people! You won't be sorry.
Susan C.
⭐⭐⭐⭐⭐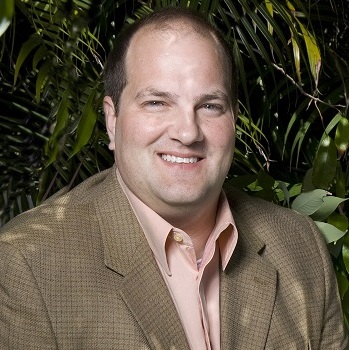 Meet Larry Chatt.  Larry is the Broker/Owner of Island Real Estate – and has owned Anna Maria Island investment property while residing in New England, Ohio, Colorado, Iowa and across Europe. He and his family have been on the island for decades and Larry has served his community in various roles with the Anna Maria Island Chamber of Commerce