Bradenton Beach – Anna Maria Island is known for having fantastic locally-owned restaurants like Island Time! One of my favorite places to go on the island is Island Time Bar & Grill in Bradenton Beach. This is an open-air restaurant with indoor and outdoor seating. You are right across the street from the beach to see the sunset too! While enjoying some of their delicious food, cocktails and live music, you'll love the atmosphere!
Island Time
They have live music 5-7 days a week. Have you ever been to a bar or restaurant and the band/singer starts performing and it's just no good? It's a bummer because it can potentially kill the good vibe going on. Well, Island Time always has great bands/singers that everyone enjoys! This restaurant is both family oriented and fun for a night out.
Island Time has awesome food. Every time I've eaten there, I've always liked what I ordered! They have an awesome 7 layer dip for an appetizer along with other great choices. You'll also find really good sandwiches, lobster bisque, burgers, and much more! Don't be afraid to try something new – you will love it!
I know when I've been at the beach all day I love to walk across the street to Island Time to get an ice cold drink! Island Time's bar staff is all very nice and attentive. It's no fun when you have to wait forever to get a drink! The staff is great and they acknowledge you as soon as you get to the bar. Check out some of their drinks specials below!
Happy Hour
Mon. – Fri. 11:30am to 4pm
$2.50 Domestic Bottles
$6.00 Signature Cocktails
$2.00 Bud & Bud Light Drafts
$5.00 Frozen Drinks
In the mood to dine outside?  Check out more information on outdoor dining on Anna Maria Island.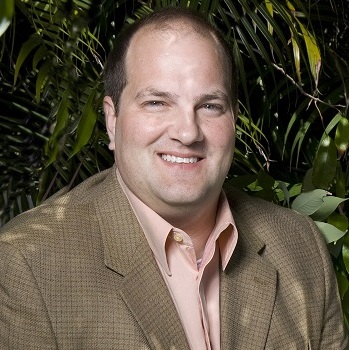 Meet Larry Chatt.  Larry is the Broker/Owner of Island Real Estate – and has owned Anna Maria Island investment property while residing in New England, Ohio, Colorado, Iowa and across Europe. He and his family have been on the island for decades and Larry has served his community in various roles with the Anna Maria Island Chamber of Commerce