ISLAND REAL ESTATE VACATIONS (IREV) welcomes your loving pup at our registered Dog Friendly Vacation Rentals! Please see the rules listed below.
RULE #1 – Only well-behaved DOGS allowed! Sorry, cats or other pets are not approved!
RULE #2 – Only certain breeds of dogs are allowed and must be approved before checking-in.
RULE #3 – Our Pet Friendly Properties are restricted to either 1 or 2 dogs depending on listed restrictions for each dog friendly property.
RULE #4 – Approved dogs weigh less than 25 lbs or more than 25 lbs. Dogs over 75 lbs are NOT permitted.
RULE #5 – You must notify IREV you are traveling with a dog. A $250 non-refundable pet fee is required per dog. If unauthorized dog is found during stay, guest subject to immediate eviction with no refund of monies paid and will be responsible for damages as well as extra cleaning fees.
RULE #6 – Your dog must be housebroken and well-behaved. The registered guest will be responsible for any damages as well as additional cleaning or treatment needs due to fleas, "accidents" or excessive pet hair.
Dogs permitted in rental home only as arranged in advance. Addition of any other pet is prohibited without prior approval. You are solely responsible for any damaged or personal injury caused by your dog.
To bring your dog(s), guest(s) must agree to the following terms:
Guests agree to keep their dog under control at all times.
Guests agree to promptly report any damage caused by dog(s).
Guests agree to pay any costs for damage done by dog(s) which exceeds the pet fee per dog or is not covered under an additional damage insurance policy.
If damages are not reported but are found by Island Real Estate Vacations, it will be documented, and necessary replacement or repair costs will be charged to guest(s) credit card on file.
Guests agree that their dog is housebroken.
All dogs must be up to date on rabies vaccinations and all other vaccinations.
Guests agree that dog(s) will not be washed in the bathtubs or showers inside the unit. This must be done in the outside shower if provided or with hose.
Guests agree to adhere to local ordinances, leash laws and licensing requirements. Dogs are NOT allowed on the beaches of Anna Maria Island.
Guests agree to clean up after their dog(s) & dispose of their pet(s') waste promptly. Any cleanup of dog refuse outside will result in additional cleaning fee of a minimum of $50.
Guests agree to review and repair any yard damage created by visiting dog(s) such as but not limited to digging.
Guests agree to keep dog(s) from being noisy or aggressive, and from causing any annoyance or discomfort to others. Guests will remedy any complaints immediately. Guest acknowledges local ordinance restrict noise and excessive noise by pet and may result in fines from local municipality. Guest responsible for said fines.
Island Real Estate Vacations, LLC, and/or the Property Owner are not responsible for guests' dog(s). Guests agree to pay agents promptly for any damage, loss or expense caused by their dog(s).
No personal pet beds or other such items should be put in the washer or dryer!
Repairs to screening on the porch will be assessed at labor charges for rescreening if your dog(s) break through the screen for any reason.
Guest to clean all excess dog hair and remove from the inside of the unit prior to departure.
"Vicious or Dangerous Dogs" trained for dog fighting or with any tendency or disposition to attack any dog other domestic animals or humans without provocation, are not permitted at any time. Any dog with a recorded history of biting is strictly prohibited.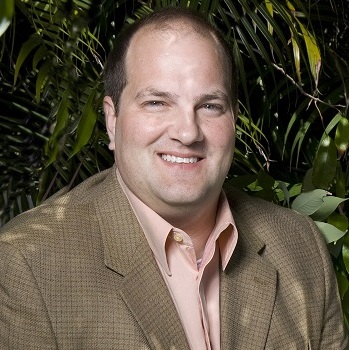 Meet Larry Chatt.  Larry is the Broker/Owner of Island Real Estate – and has owned Anna Maria Island investment property while residing in New England, Ohio, Colorado, Iowa and across Europe. He and his family have been on the island for decades and Larry has served his community in various roles with the Anna Maria Island Chamber of Commerce