So here's what I would do if I wasn't working today! I would drive past my office in Holmes Beach and head straight to Bay Front Park in Anna Maria, unload my bicycle and go for a ride. As my stomach starts to grumble with hunger I would stop at the Rod N Reel Pier for some breakfast. Remember that breakfast is the most important meal of the day even if you're eating bacon, eggs, & home fries at your favorite island restaurant.
After breakfast it's time for a little adventure so I would go see my friends at Yolo Parasail for a relaxing boat ride and sky high view of Anna Maria Island. If you have never been parasailing off the coast of Anna Maria Island you should put it on your to do list!
As the morning comes to an end and the afternoon is just about to begin I would go soak up some rays on Holmes Beach for a couple of hours while looking at the amazing pictures I took from my parasailing adventure. If you are at one of the public beaches you can enjoy some ice cream too.
Now it's time to go see my good friends at Segs By The Sea in Bradenton Beach for a SEGWAY tour. We start our tour on Bridge Street and head to the beach. Travelling south along the paved beach path through Coquina Beach and up over the Longboat Key Bridge and back. If you have never been on a SEGWAY before don't worry one of the fabulous tour guides will teach you how to ride, and in about five minutes you will be comfortable and confident on a SEGWAY.
As the Sun is setting on our return trip to Bridge Street the day is almost over but the night is just beginning and now I'm hungry once again. In the mood for good food and live music I head just a couple of doors down to The Blue Marlin where I meet friends and family for diner & drinks. The Blue Marlin is famous for their fresh fish & seafood that they purchase daily from local seafood markets. I'm not the biggest seafood lover but absolutely love the burgers, steak sandwich, and of course ice cold beer outside in the Trap Yard where on the weekends you can enjoy live entertainment from local musicians.
So that's what I would do if I wasn't working in paradise today… But I am working today at Island Real Estate on Anna Maria Island and would like to get you here too!
Tell us your story on facebook title it my perfect day on Anna Maria Island and let us know what you did or would do… "Remember life's better on the beach!"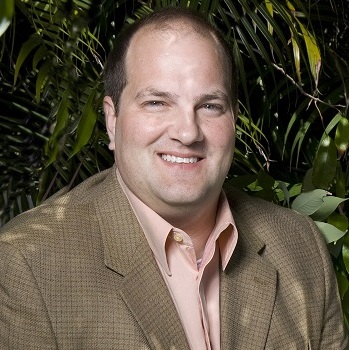 Meet Larry Chatt.  Larry is the Broker/Owner of Island Real Estate – and has owned Anna Maria Island investment property while residing in New England, Ohio, Colorado, Iowa and across Europe. He and his family have been on the island for decades and Larry has served his community in various roles with the Anna Maria Island Chamber of Commerce