Anna Maria – Back in the day….When you walked into the IGA grocery store at 9807 Gulf Drive , you would most often find old Ernie Cagnina chewing on his cigar, barking at a stock boy or cracking jokes with customers. He always had colorful Gladiolas for sale when they were available. Ernie was a big part of Anna Maria Island. He served his community through volunteer work, as mayor of the city of Anna Maria and by quietly extending credit to members of his 'island family' if they fell on hard times.
These days, the store that has spent so many years serving residents and visitors, is busier than ever carrying on the tradition. No, you won't find cans of corn neatly stacked on shelves, but you will find one of the best latte's this side of the Mississippi (I highly recommend the "STAR WARS"), wonderful trinkets and treasures from local artists and kitschy, take home gifts (just to remind your friends that YOU spent time in paradise and they got a key ring!) .
Now Ginny's & Jane E's offers a WIDE variety of wonderful goodies; the cinnamon rolls are the size of a dinner plate, it took six different trials before they found the PERFECT corned beef for the bestest Rueben around! You can take your breakfast or lunch to the beach or hang out in the big casual dining area that is just as much a mish mosh of tables and chairs as the visitors to our beautiful island
Breakfast entrees run from $4.95 to $9.00, for omelets to tantalizing scones and pastries, fresh fruit to waffles. Lunch is just as deserving of raves. Sandwiches, salads, soups, Panini and wraps will average $7 to $10 per person for a wonderful lunch of comfort food with a twist. It shows that the team at Ginny's & Jane E's are passionate about being a part of the great Island experience for our visitors and residents. Ice cold beer and wine are also available. How good can it get?!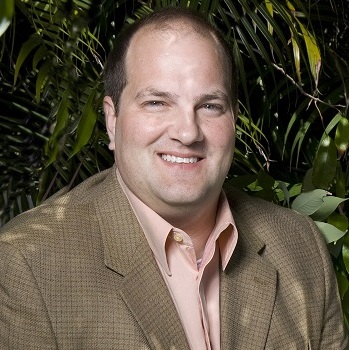 Meet Larry Chatt.  Larry is the Broker/Owner of Island Real Estate – and has owned Anna Maria Island investment property while residing in New England, Ohio, Colorado, Iowa and across Europe. He and his family have been on the island for decades and Larry has served his community in various roles with the Anna Maria Island Chamber of Commerce