Many of the individuals who choose Anna Maria Island as their next getaway want to find the perfect vacation rental home at the perfect price. In this day and age, Airbnb and other third-party booking sites are taking over the vacation rental industry by storm with many vacation rental homes to offer. When booking a vacation rental on Anna Maria Island through AirBNB or other similar platforms, it is easy to compare prices, and usually, there is a renter protection plan in place. Many love to be able to scroll through vast amounts of options and filter their searches.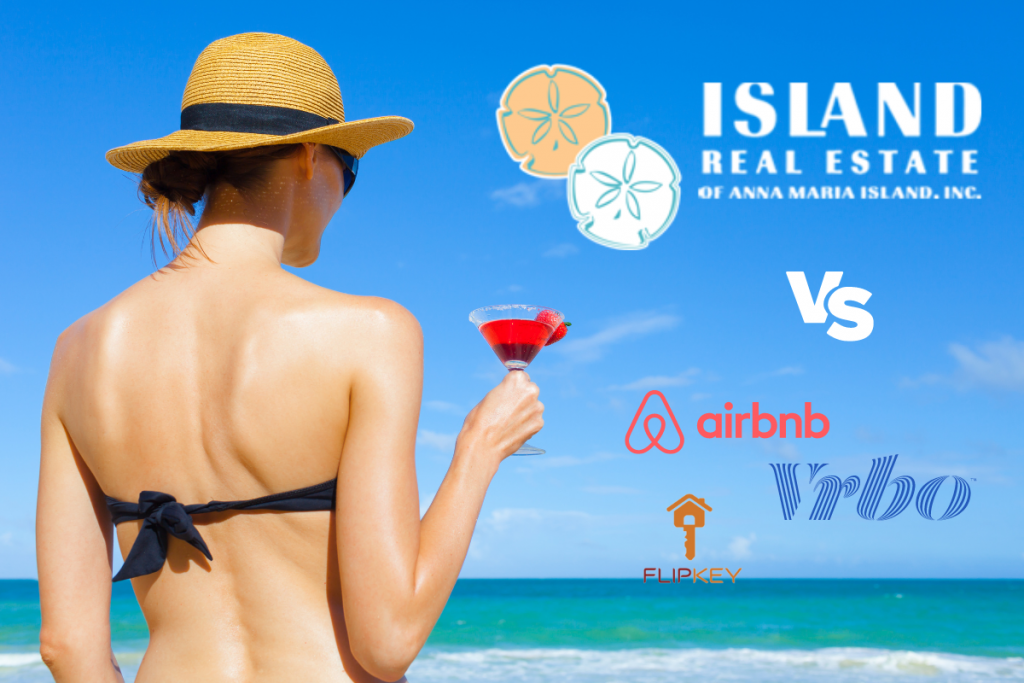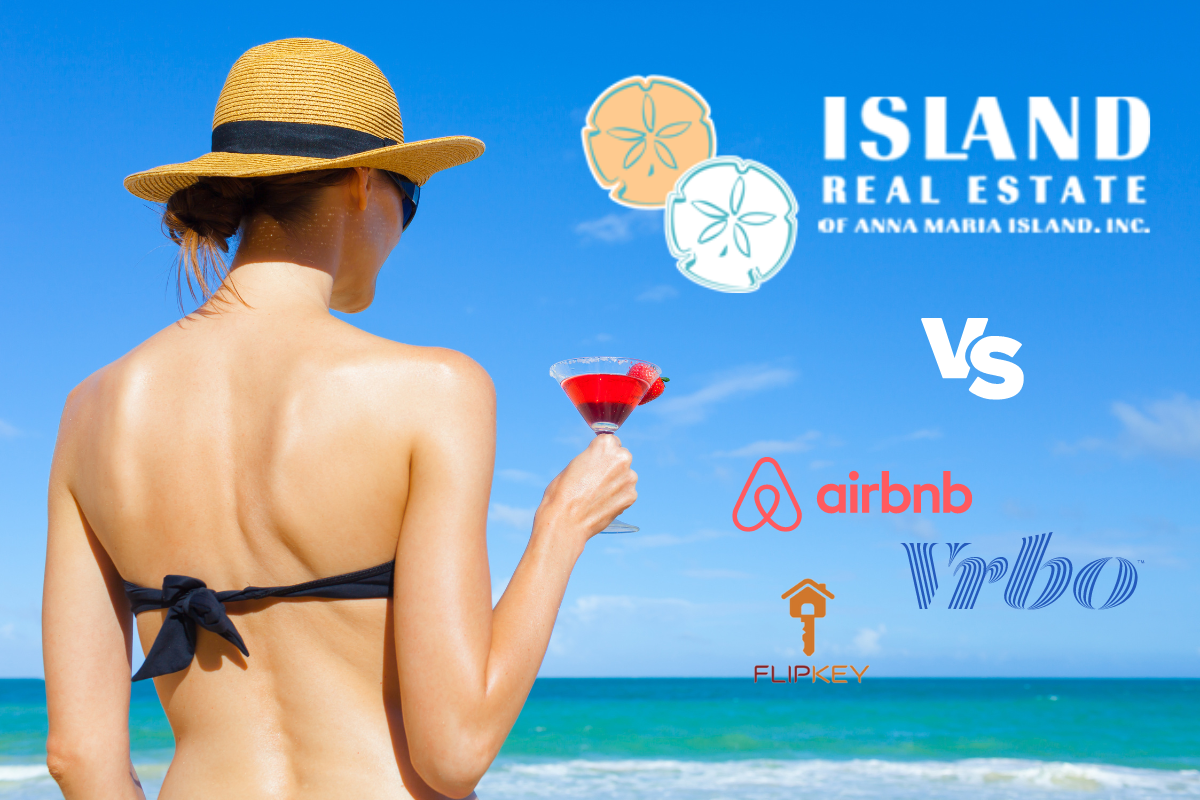 So what's the catch when it comes to renting from a third-party booking site? Fees and absent property owners. In the last couple of years, many third-party booking sites have seen a decrease in the number of rental properties they offer, as they have increased the fees needed to list the property on their website. This means that those looking to vacation on Anna Maria Island, and everywhere else, may miss out on some of the best vacation rentals due to them not wanting to pay an exorbitant third-party fee. Those that do keep their listings on third-party websites and apps have been forced to raise their nightly rates to compensate for the huge fees that are now being imposed on them. What was once a $150 a night vacation rental could nearly double to $300 a night due to exorbitant fees imposed by the third-party booking site.
Third-party booking sites inevitably show an affordably nightly rate, but at check out hundreds of dollars have been added to the price for their service and listing fees. Again, no one wants to have their heart set on a great vacation rental, and go through the booking process, just to find out that they actually can't afford it right before they are supposed to pay. Altogether, many of the users on these third-party booking sites are becoming increasingly frustrated with the rising prices and multiple fees.
Book Directly With Island Real Estate
Booking through the Island Real Estate website offers the same protections and options as most third-party booking sites – plus more personalized service and amenities. Anyone who visits our website can easily and quickly navigate through all our rental options, filter searches, and save tons of money at the same time. We do not trick our clients by adding extra fees at the end of the booking process – we show the price of our rental, fees included, right as you choose your dates.
Here are a few ways we make booking directly with us better than using a third-party booking site.
Direct Communication
Many of the homes and properties listed on Airbnb, VRBO, etc have owners or managers who live out of town, and the only way to contact them is through the app. This makes things difficult when there is an issue at the property such as appliances not working properly, the home is not cleaned properly, or sometimes the key code to get in doesn't work. This means that they must contact the owner of the property through the app and hope they get the message, which is frustrating and takes away from the guest's experience and vacation. It is extremely hard to assist guests when the property owners live halfway across the country or don't see a message through an app.
At Island Real Estate we are always available to answer questions or come to the property to make repairs as soon as possible. We are just a short phone call or text message away, which makes it easy for us to assist our guests with anything they may need. Our office and staff are all located on Anna Maria Island, and our main purpose is to provide all guests with the best vacation experience possible. Giving our guests direct access to us is one of the reasons why we have so many returning guests every year.
House Rules & Regulations
Third-party booking sites usually have rules and regulations to follow, but when the owner lives far away it is very hard to enforce these rules. Many vacation properties have a no smoking policy, but the owner is not available to walk through the home after each guest leaves to ensure there was no smoking in the home – and they rely on a contracted cleaning crew to report policy and rule violations. The incoming guest will likely be impacted, and there's nothing the homeowner or manager can do – as they don't have many options but to ignore the issue or offer a discount. This creates a lesser experience for the next guest. Many times the cleaning company does not report these issues to the owner, therefore they do not realize the home needs repair.
Another issue is pet policies. Some vacation rentals on hube booking sites prohibit pets, but again there is no owner nearby to walk through after the guest leaves to ensure no pets were in the home. Future guests may be allergic to pet dander and choose pet-free rentals so they don't have an allergic reaction. There is no way for a homeowner who lives across the country to check and make sure there is no pet hair in the home after the guest leaves. They can instruct their cleaning company to notify them, but that does not always happen.
At Island Real Estate, we inspect every rental for damage, smoke, and pet fur after every guest leaves. We, unlike third-party companies, have the ability to keep an eye on all our rental properties and ensure our guests are following all rules and regulations. Not only do we inspect each vacation rental once the guest leaves, but we also have the ability to hold them accountable for violating the rules and regulations we have set. We are always on our guest's side when they have issues with their rental or the neighbors. We strictly enforce parking and are not afraid to post notifications or even tow a car that is illegally parked in one of our guest's spots. This is not true for vacation rentals booked through third-party sites.
No Surprise Fees When You Book Your Reservation
Unlike all of the third-party booking sites, we do not have surprise fees that pop up at check out. Our fees and taxes are quoted immediately upon entering the dates for your getaway. We give an upfront cost with our fee and taxes included before any of our guests even give us their name. This ensures that none of our guests are blindsided by hundreds of dollars of extra fees later in their booking process. Island Real Estate is a company full of integrity, and our number-one priority is your comfort and happiness as you vacation on Anna Maria Island.
If you're ready to choose your vacation rental – book directly with Island Real Estate and we'll ensure you have everything you need to experience the vacation of a lifetime on Anna Maria Island.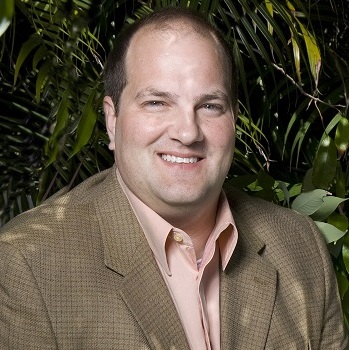 Meet Larry Chatt.  Larry is the Broker/Owner of Island Real Estate – and has owned Anna Maria Island investment property while residing in New England, Ohio, Colorado, Iowa and across Europe. He and his family have been on the island for decades and Larry has served his community in various roles with the Anna Maria Island Chamber of Commerce