Anna Maria – Two locals, Pat and Doug Copeland, are the first two people on Anna Maria Island to set up a Little Free Library, a book sharing initiative pushed by the international organization Little Free Library.
What is it you ask? From the Little Free Library website "It's a "take a book, return a book" gathering place where neighbors share their favorite literature and stories. In its most basic form, a Little Free Library is a box full of books where anyone may stop by and pick up a book (or two) and bring back another book to share."
A few years ago Pat Copeland was watching the nightly news when she saw a segment on Little Free Libraries. The idea was so intriguing to her that she asked her husband Doug, an Anna Maria Commissioner, to build her one for Christmas. After addressing objections from the city on the logistics of setting up a permanent outdoor library, a special ordinance was created that allowed 5 to be built in the city. They populated it with their own books and those of friends and it's been a popular edition to the northern part of Anna Maria Island.
Pat and Doug encourage everybody to take a minute, head over to their Little Free Library located at 708 North Bay Boulevard and read a book.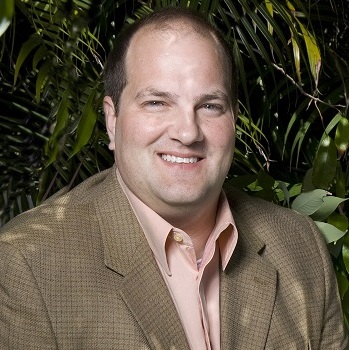 Meet Larry Chatt.  Larry is the Broker/Owner of Island Real Estate – and has owned Anna Maria Island investment property while residing in New England, Ohio, Colorado, Iowa and across Europe. He and his family have been on the island for decades and Larry has served his community in various roles with the Anna Maria Island Chamber of Commerce