Bradenton Beach – I took the 2 hour Anna Maria Island Segway tour with Segs By The Sea in Bradenton Beach and it was amazing. It was a hot Thursday afternoon in June; I met up with Julie Kirkwood the operations manager at the Segs By The Sea on Bridge Street in Bradenton Beach. Julie told me about the different tour options and other rentals that they offer at Segs By The Sea – like electric bikes, beach cruiser bikes, and paddle boards.
I had never ridden a SEGWAY before but learning was not difficult at all, with Julie's guidance and simple instructions I felt very comfortable after just a few minutes. The important things to remember is pay attention to what's happening around you, and always watch where you're going.
After I felt comfortable on the SEGWAY, it was time to get started on the tour. Julie introduced me to tour guide Joey Pushies, and his lovely fiancée Jennifer. Joey, Jennifer, and I headed south from Bridge Street down Coquina Beach, and over the Long Boat Key Bridge. Joey and Jennifer were fantastic, and did an excellent job of keeping us safe while we enjoyed the beautiful scenery as we were gliding along. What a great way to travel the island!
Segs by the Sea
119C Bridge Street
Bradenton Beach, FL 34217
Call 941-209-5970
Online: www.segsbythesea.com
Follow on Facebook: https://www.facebook.com/Segsbytheseabradentonbeach/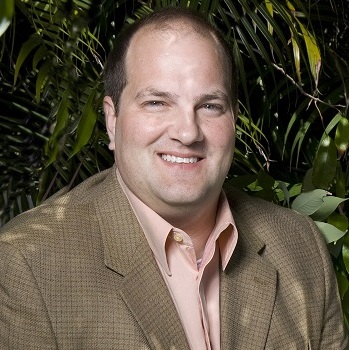 Meet Larry Chatt.  Larry is the Broker/Owner of Island Real Estate – and has owned Anna Maria Island investment property while residing in New England, Ohio, Colorado, Iowa and across Europe. He and his family have been on the island for decades and Larry has served his community in various roles with the Anna Maria Island Chamber of Commerce