Anna Maria Island Sea Salt Florida is nothing like you've ever had. Sourced directly from the water around AMI, this is one product you must bring home from vacation!
Anna Maria Island Sea Salt Florida
Sea Salt Florida is a new local company to the Manatee and Sarasota area. Owner and Salt Master Tim Norwood develops only the highest quality sea salt. While he has big plans for the future of this specialty item, the entire process is a labor of love that started off small.
How did Sea Salt Florida get started?
Tim Norwood and his wife always thought they would open a winery. However, after moving to Florida that idea changed to salt. Florida isn't known for having the best wines, but it does have plenty of salt water!
Like wine making, salt making is an intense process requiring a great deal of knowledge. At times the outcome can be unpredictably amazing, but always requires a creative mind and dedication to hard work. Essentially, Sea Salt Florida became Tim Norwoods Winery.
At 55 years old Tim spent the majority of his career as an engineer with a degree in architecture. Tim has made up tons of innovative ideas working for large companies, but saved one of his ideas just for himself.
He spent a great deal of time developing his craft. After two years of working a full time job during the day while experimenting with salt production all night, Tim became a Salt Master. He has learned everything about producing only the highest quality sea salt. Tim focused on ancient thousand year old techniques of production and believes his to be the best in the United States.
How do you make Sea Salt?
If you are wondering exactly how Sea Salt is made, keep guessing. Tim Norwood keeps this secret closely guarded. With that said, he will gladly tell you the body of water where the salt comes from. In fact, Tim is proud to harvest salt water from Anna Maria Island, Longboat Key, Lido Key, Siesta Key, Casey Key, Venice and Treasure Island.
He mentions Anna Maria Island is his favorite harvest, but that may be due to his fondness of the area. Tim elaborates that the Siesta Key harvest has the most unique flavor of his products, and the Anna Maria Island salt is his most popular seller.
Tim is currently looking to relocate his production to mainland Bradenton where he has been looking at potential facility sites. Once Tim gets his new facility running successfully he just might consider giving tours. Until he knows his company is completely secure, he's not giving away ANY of his salty secrets.
The goal for Sea Salt Florida is to produce 12,000 pounds of salt a year to supply local and international markets. Tim Norwood is creating a company that is really something special. The type of operation that he can leave to his grandchildren while also bringing permanent jobs to Manatee county.
A truly tasty souvenir.
When you first taste Sea Salt Florida's Anna Maria Island harvest you will instantly feel like you're back on the beach. This salt really does taste like the gulf waters of Anna Maria Island. Once you try Tim's salt you'll never view store bought products the same. Tim points out, "Sea Salt Florida won't get your bags checked at the airport like a bottle of wine will"! When leaving Anna Maria Island, you MUST bring home some local salt to go with your new tan.
Where to buy Sea Salt Florida
The secret of Sea Salt Florida is its amazing mineral content. That is where the flavor is. Sea Salt Florida contains as many as 80 different minerals. Iodine is NEVER included. "This is the type of salt people are supposed to eat" mentions Tim, "This is a healthier natural product".
Sea Salt Florida can be found at a ton of different local retail shops, or on the website.
On Anna Maria Island you can buy Sea Salt Florida at the following:
The Olive Oil Outpost and Anna Maria Historic Society Museum in the city of Anna Maria.
Island Fresh Market and Looney Dunes in Holmes Beach.
Cortez Fish Market, Cortez Maritime Museum and The Sea Hagg in Cortez Fishing Village.
Sarasota Farmers Market in downtown Sarasota.
Tim doesn't like for his vendor to compete, so you'll find different products at different locations. Not only does Sea Salt Florida have different harvests, but Tim also offers flavored salts and scrubs.
If you head over to Looney Dunes you'll find Tim's salts for sale next to the flavors of wine that the salt has been infused with!
Find a variety of scrubs at the Sea Hagg. Salt Scrubs are not the biggest seller in Tim's inventory, but he believes his are far superior than other beauty products on the market.
Sea Salt Florida is about community.
Tim has really enjoyed the community aspects of selling salt. He regularly gets thank you letters from buyers. Tim explains, "Giving salt is an ancient form of friendship".
Local restaurant have begun to approach Tim because his salt is the best. He has even started designing flavors to match Florida seafood like his Lemon Zest flavor created for local fish mongers.
A popular salt on the market is Italian Black Truffle. In Florida we don't have truffles or a really reliable source to bring them in fresh. Tim had the bright idea of creating a Portabello infused salt because we grow them in Florida and it makes a great substitute for Truffle salt.
Salt really has an interesting history, and its special to continue those traditions. Tim also mentions, "Sea Salt Florida isn't a political issue because it brings everyone together that is looking for healthier living. Coming together is something people need right now."
If you run out of salt, just send Tim an email and he'll gladly send you more. This is the best way to order salt online as Sea Salt Florida doesn't have a fancy online store set up yet.
Visit local vendors, or head over to SeaSaltFlorida.com for a complete list of flavors as there are many!
Bring Island flavor home with Anna Maria Island Sea Salt Florida!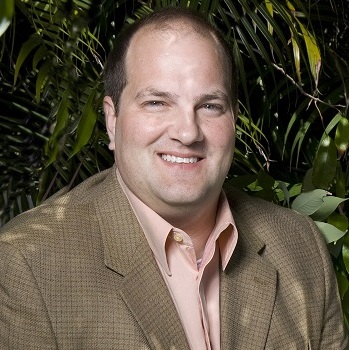 Meet Larry Chatt.  Larry is the Broker/Owner of Island Real Estate – and has owned Anna Maria Island investment property while residing in New England, Ohio, Colorado, Iowa and across Europe. He and his family have been on the island for decades and Larry has served his community in various roles with the Anna Maria Island Chamber of Commerce