Anna Maria Island – As someone who is typically not a morning person, I can say I don't go for morning walks all that often. However, if I was waking up by the beach every morning I'd be up by the crack of dawn! Why you might ask? Here's five reasons why morning walks on the beach are the best.
5 reasons morning walks are the best
1. Sunrise
If you've ever seen a Florida sunrise, you know how beautiful they are. But can you imagine what it looks like by the beach? While Anna Maria is known for it's sunsets, it's sunrises are equally as beautiful. A few good places to watch the sunrise would be Bean Point, the boat ramp at Coquina Beach, or the pier at Bridge Street.

2. Look for shells
One of the best features of Anna Maria Island are the gorgeous seashells that can be found on the shoreline. While you can find shells at all times of the day, the morning is when you can find the newest and prettiest shells. This is because they haven't had the chance to be stepped on or picked up by other people. You might even be able to find full shells from hermit crabs!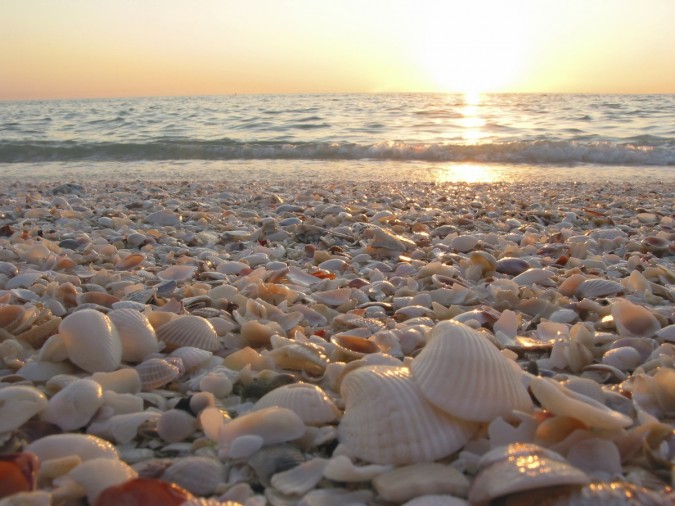 3. Watch Coquinas burrow
Even though I have been a Floridian all my life, I still love watching coquinas burrow into the sand. These cool little creatures look just like any other shell, except they're alive! Because there's less people around in the morning, it's easier to spot them digging through the sand, just look by the shoreline! However, we do ask for you to be gentle with them and return them to the ocean as they do need water to survive!
4. Watch the scampering birds
If you've seen Finding Dory, you know that little short film called 'Piper'. Well, those birds are actually real and we have them right at our beaches! These little birds called sandpipers are known for scampering around and finding clams on the shore to eat. You can especially see them in the morning when they have more room to run around! Here's a snippet of the short film if you didn't get the chance to see it:
5. Help clean the beaches
As a good civilian, it is everyone's duty to help keep our beaches clean so we can continue enjoying them. By waking up early, not only do you have the chance to do everything listed above, but you can help out our environment at the same time. A great way to do this would be to bring a bag with you on your walk so you can pick up litter. Even just cleaning up behind yourself helps a lot more than you may think!