Get the family and go to Peach's for an inexpensive place to conquer your morning cravings.  With exceptional service and even better food it's a sure bet!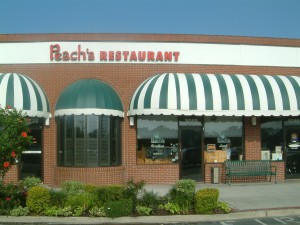 Peach's
Located about 5 minutes away from the draw bridge, Peach's is a excellent place to get all of your breakfast. They also have lunch favorites that will remind you why they were your favorites in the first place. Peach's never fails to hit the spot, no matter what time you go. My personal favorite is the fact that they serve everything on their menu, at any time (Hello cheeseburger at 8:30AM!)
From someone who goes to Peach's at least once week, this place is a MUST for breakfast.