The Amalie Arena is the permanent host to the Tampa Bay Lightning Hockey team as well as the Tampa Bay Storm football team. The arena offers Anna Maria Island residents and visitors big time entertainment. At the time of this writing, Amalie Arena is hosting many big name entertainers. Neil Diamond, Wiggles, AC/DC, Celine Dion, and Dane Cook the comedian.
The Amalie Arena has a fantastic interactive Seating diagram that allows you to see the view you can expect when choosing your seats. 130, 101, 102 and 117, 116, and 115 are first level and in the middle of the Forum.
The Arena has several ATM's. There are two Tampa General Hospital first aid offices in the forum. Smoking is not permitted inside although there are several outside areas provided. Disabled seating can be purchased at (813) 301-6536. Amalie restricts Alcohol, food or beverages, bottles, cans, laser pointers, large banners or signs, chains, fireworks, weapons, and no video or audio recording devices. Be careful, if your camera has video recording capabilities you may be required to make a long trek back to your vehicle to deposit your camera.
There are plenty of food choices at the Forum however expect to eat for twice what you would at Mcdonalds for similar eats. Hamburgers, Chicken Nuggets, Pizza, ice cream, peanuts, cotton candy, french fries, hot dogs, just about anything you can imagine.
The Amalie website has great directions but in case you need directions from Anna Maria Island: travel along Route 64 East to RESIDENTIAL State Route 41 North (The Non-Business Route). Take 275 South and move on to I-75 North to Tampa, Florida. Off of I-75, take State Route 618 also known as Crosstown West until Exit #7. Take Exit 7 which is known as Downtown West exit and follow the exit loop. There is a parking lot to your immediate left once the exit ramp ends. Turn left on East Bell Street and Park. Parking at the time of this article is $8.
Amalie Arena
401 Channelside Drive
St. Petersburg, Fl, 33602
(813) 301-2500 For Entertainment tickets
(813) 301-6600 For Sports tickets
Visit our Tampa Bay visitor page for more information on Tampa Bay.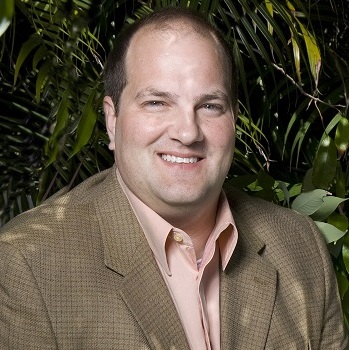 Meet Larry Chatt.  Larry is the Broker/Owner of Island Real Estate – and has owned Anna Maria Island investment property while residing in New England, Ohio, Colorado, Iowa and across Europe. He and his family have been on the island for decades and Larry has served his community in various roles with the Anna Maria Island Chamber of Commerce